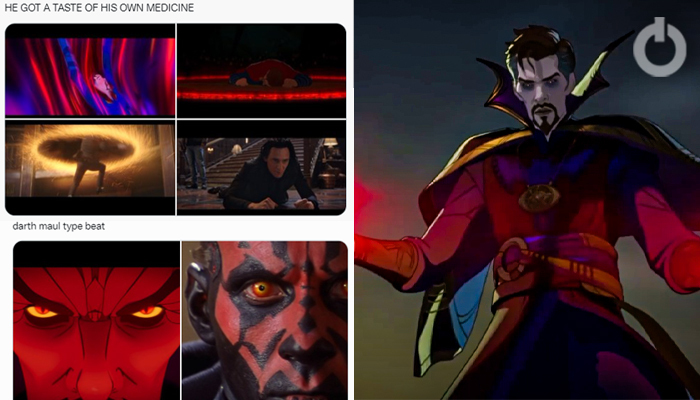 The next installment in MCU's What if…? is finally out and boy what an episode that was! We witnessed some of the most extraordinary things to ever grace the tv screen. The implications of this episode are mind-boggling. Not only did we get an Evil Version of Doctor Strange prancing around the timeline we also had a different version of the same man in the same timeline battling him for control. For more check out the mind-blowing fan reactions upon What If Episode 4:
1. Pretty Dark!!

2. Super Awesome!!

3. Loved The Episode So Much!!

4. Thanx For The Pain!!

5. Spoiler Without The Context!!

6. Haha!!

7. Watched It Yet!!

8. Tangled Era!!

9. Absolutely The Best Episode!!

10. What If!!

11. Woah!!

12. Incredible!!

13. Masterpiece!!

14. Accurate!!

15. Why?

16. Epic!!

17. Most Darkest And Saddest!!

18. Stay Down!!

19. Heart Breaking!!

20. Multiverse of Sadness!!
Did you relate to these fan reactions upon What If Episode 4? Let us know in the comments.
Follow us on Facebook, Instagram & Twitter for more content.