Suicide Squad is an anti-hero team-up from the DC comics. The first movie was good but the upcoming Suicide Squad will totally be kickass as James Gunn is directing it. We recently got the reviews of the movie and Rotten Tomatoes has never given such a favorable review to The Suicide Squad, especially one which the fans liked. It seems that DCEU has hit the right chord this time around. They have seemingly come to the realization that a balance should be struck between creative oversight and comic accuracy. Check out these set pictures of the Suicide Squad before the big release:
Set pictures of The Suicide Squad
1. Margot Robbie As Harley Quinn!!

2. The Set!!

3. Joel Kinnaman and John Cena!!

4. The Peacemaker on Set!!

5. Nathan Fillion Wearing James Gunn Printed Shirt!!

6. James Gunn And Margot Robbie!!

7. Idris Elba On Set!!
8. The Fun Shoot!!

9. Viola Davis All Set To Comeback!!

10. Fun Cast!!

11. On-Set Fun!!

12. Awesome!!

13. James Gunn With Pete Davidson and Idris Elba!!

14. Best One!!

15. Amazing!!
16. Fun Cast!!

17. In Action!!

18. Minding His Own Business- Idris Elba!!

19. So Much of Laughter!!

20. John Cena On Set!!
Did you like these Set pictures of The Suicide Squad? Let us know.
Written and directed by James Gunn, The Suicide Squad stars David Dastmalchian, John Cena, Jai Courtney, Joaquín Cosío, Nathan Fillion, Joel Kinnaman, Mayling Ng, Flula Borg, Sean Gunn, Juan Diego Botto, Storm Reid, Pete Davidson, Taika Waititi, Alice Braga, Steve Agee, Tinashe Kajese, Daniela Melchior, Peter Capaldi, Julio Ruiz, Jennifer Holland, Viola Davis, Idris Elba, Margot Robbie, and Michael Rooker.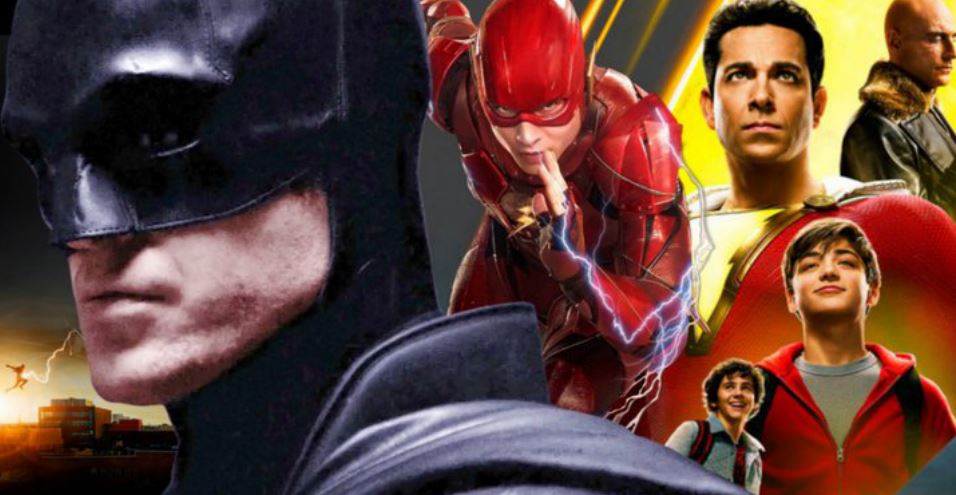 The Suicide Squad releases on August 5, 2021. The other confirmed upcoming films from DC's slate include The Batman, which arrives on March 4, 2022, Black Adam on July 29, 2022, The Flash on November 4, 2022, Aquaman 2 on December 16, 2022, and Shazam! Fury of the Gods will hit theatres on June 2, 2023. DC also has films like a Superman Reboot, Batgirl, Static Shock, Green Lantern Corps. and Blue Beetle under development. But those films are undated till now.
Follow us on Facebook, Instagram & Twitter for more content.