We all are already missing the God of Mischief and Sylvie as well. As Sylvie has almost started the Multiversal war and now that the Loki season 2 is confirmed, we can't wait for the next venture already. No doubt, Loki's fandom is the biggest and we all love the actor, Tom Hiddleston who portrays the role of Loki. Check out these Memorable Loki Quotes of the MCU:
Memorable Loki Quotes
"We May Lose. Sometimes Painfully. But We Don't Die. We Survive."
2. "Love Is A Dagger."
3. "I Don't Wanna Hurt You. I Don't Want A Throne. I Just…I Just Want You To Be Okay."
4. "So I Am No More Than Another Stolen Relic, Locked Up Here Until You Might Have Use Of Me."
5. "You Can Trust One Thing. I Love To Be Right."
6. "The Time-Keepers Have Built Quite The Circus And I See The Clowns Are Playing Their Parts To Perfection."
7. "Now If You'll Excuse Me, I Have To Destroy Jotunheim."
8. "I Could Have Done It, Father! I Could Have Done It! For You! For All Of Us!"
9. "An Ant Has No Quarrel With A Boot."
10. "You Were Made To Be Ruled. In The End, You Will Always Kneel."
11. "We Are Not Doing 'Get Help."
12. "Hurts, Doesn't It? Being Lied To. Being Told You're One Thing And Then Learning It's All A Fiction."
13. "I Have Been Falling For Thirty Minutes!"
14. "Your Savior Is Here!"
15. "I Didn't Do It For Him."
16. "Satisfaction Isn't In My Nature."
17. "I Can Feel The Righteousness Surging."
18. "I Assure You, Brother, The Sun Will Shine On Us Again."
19. "You Will Never Be A God."
20. "Come On. What Did You Expect?"
Which of these Memorable Loki Quotes is your favorite? Let us know in the comments.
Loki stars Tom Hiddleston as the God of Mischief, Owen Wilson as Mobius M. Mobius, Gugu Mbatha-Raw as Ravonna Lexus Renslayer, Wunmi Mosaku as Hunter B-15, and Sophia Di Martino, Richard E. Grant, Sasha Lane, and Eugene Cordero in undisclosed roles. But the episodes are available on Disney+, with new ones coming every Wednesday.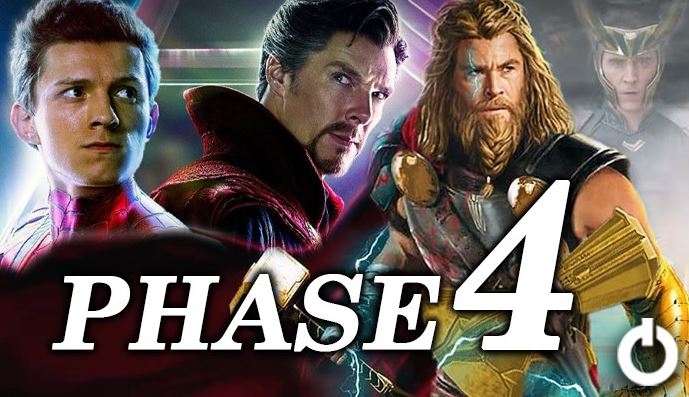 Besides that, MCU's upcoming roster includes Eternals, Shang-Chi and the Legend of the Ten Rings, Spider-Man: No Way Home, Doctor Strange in the Multiverse of Madness, Thor: Love and Thunder, Black Panther: Wakanda Forever, The Marvels, Ant-Man and the Wasp: Quantumania, Fantastic Four, Guardians of the Galaxy Vol. 3, Deadpool 3, and Blade. We've also got several MCU shows for Disney Plus including What if…?, Hawkeye, Ms. Marvel, Moon Knight, She-Hulk, Secret Invasion, Ironheart, I am Groot, Armor Wars, Echo, Wakanda, and Okoye.
Follow us on Facebook, Instagram & Twitter for more content.