There are several famous actors who after watching a movie or over some time have become extremely obsessed with certain roles, directors, or movie franchises. Many popular actors have been known to play some iconic roles which can never be enacted by anyone else. But many of these same actors strongly feel towards a certain role or movie character. They just wish if they could give the role of their favorite character from the silver screen a shot. As it kind of has become their dream role to be cast in that particular role and strongly believes that they would be able to pull it off. Here is a list of popular actors who dream of certain dream roles.
Dave Bautista as Marcus Fenix
Dave Bautista the former WWE champion has always been a fan of the movie based on the game 'Gears of War'. He particularly is fascinated with the role of Marcus Fenix, the protagonist of the game.
Daniel Radcliffe as Spider-Man
The wizard from the Harry Potter storyline had always wanted to be cast for the role of Spider-Man. His obsession with the role is so great that he has often been seen donning the Spider-Man costume to several comic-cons events.
From the first day Michael B. Jordan got to know about the Black Panther movie, he had made up his mind to don the mantle of the Wakandan king. But, unfortunately for him, he was given the role of the villain from the same movie. We believe that he was at least relieved to be a part of the Black Panther franchise.
Helen Mirren Wanted A Role In Fast And Furious
Helen Mirren in an interview revealed that she had always wanted to be a part of the Fast & Furious franchise. Luckily, she is the only actress from the list who got to be a part of the movie as the mother of the Shaw lineage. Her first appearance in the Fate of the Furious saw her in the role of Deckard Shaw's mother.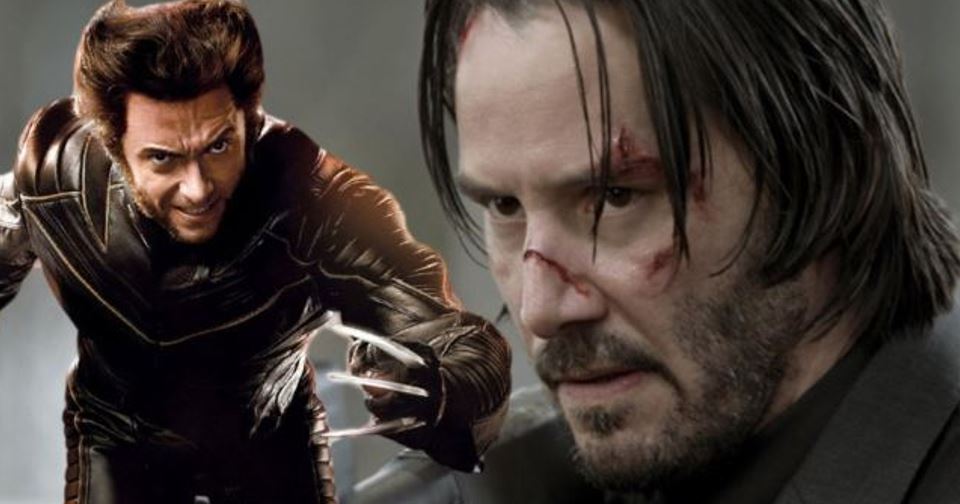 In 2020, Keanu Reeves revealed that he wanted to be a part of the X-men movie, playing the role of Wolverine. Although Keanu has come to terms with the fact that he is slightly old for the role of Wolverine. A lot of us firmly believe that he may be aging slowly like the wolverine, unlike many humans, making him an apt person for the role.
Priyanka Chopra as Bond
The Bollywood damsel has shown her interest in portraying the role of James Bond on the silver screen. She was asked in an interview if she wanted to be cast as a Bond girl, to which she was quoted saying that "I get that all the time, f**k that- I want to be Bond".
Scarlett Johansson As A Disney Princess
Johansson has been known for pursuing the role of a Disney princess for almost 20 years now. She claims that it is one role that has become a dream role for her and her daughter. Funny to know that Scarlett Johansson has never been considered for the role of a Disney princess. But, now seems like her best shot of landing a role, especially with her working with Disney through the tie-up between Marvel and Disney.
Halle Barry as Angela Davis
Halle Berry has shown her interest in playing the role of the famous communist activist Angela Davis. This is her dream role that she wishes to accomplish before she passes away. She finds the life journey of Angela Davis extremely inspirational and powerful but is afraid that she might be getting too old for the role.
Drake as Barack Obama
Drake has revealed his interest in playing the former US president Barack Obama. He has exclaimed that if there was ever a biopic on the life of Barack Obama, he would love to play his role. Even Obama seems to have agreed to Drake's idea and has given him a thumbs up.
Chris Pratt Wants To Be A Cop
Chris Pratt has exclaimed about his affinity towards the role of playing a cop on the silver screen. He has been offered several scripts for being a cop on the silver screen. But Chris Pratt has told that he takes the role of a cop, seriously and does not wish to screw up the role by taking on any bad scripts. He wishes to do justice to the role and wishes to take his time till he is delivered a mind-blowing script of a good cop story.