This year, Valentine's day is on a Sunday. So if you want to avoid going out to celebrate in a crowded place as a health precaution against Covid 19, or you just want to stay in, have greasy Chinese food, and catch up on a movie, cuddled up in your bae's arms, we have put together the perfect list of movies you can pick from to watch on Valentine's Day. Wait, I think I just planned your Valentine's date night for you. Keep reading and find the perfect movie match for both of you.
 1. Four Weddings And A Funeral
This is the beauty that launched Hugh Grant. Written by Richard Curtis and directed by Mike Newell, this 1994 romantic comedy follows Charles and Carrie as they meet over the years at four weddings and one funeral. Even though Charles lives in England and Carrie is from the States, they fall for each other in those brief accidental interactions.
 2. The Big Sick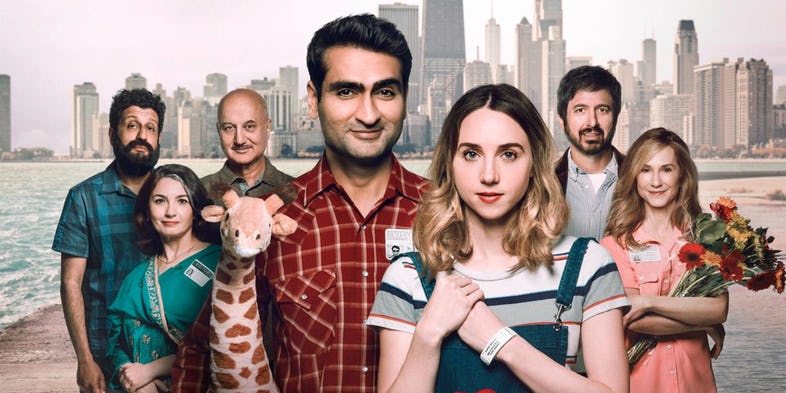 This 2017 American romantic comedy film by Michael Showalter is where Kumail, a Pakistani stand-up comic, and Emily, an American student casually meet at a bar one night. Things start off fun and casual and then things take a bad turn and Kumail realizes he loves her deeper than he'd originally intended. What makes it more special is that it is based on the true story of the writers Kumail Nanjiani and Emily V Gordon.
 3. Moonrise Kingdom
This 2012 Wes Anderson film is a pure unadulterated story of Sam, a 12-year-old orphan who falls in love with a girl named Suzy. The two-run off to a secluded cove on an island, triggering a town-wide search. This film is delightful to watch because of its stunning colors and frames.
 4. Dirty Dancing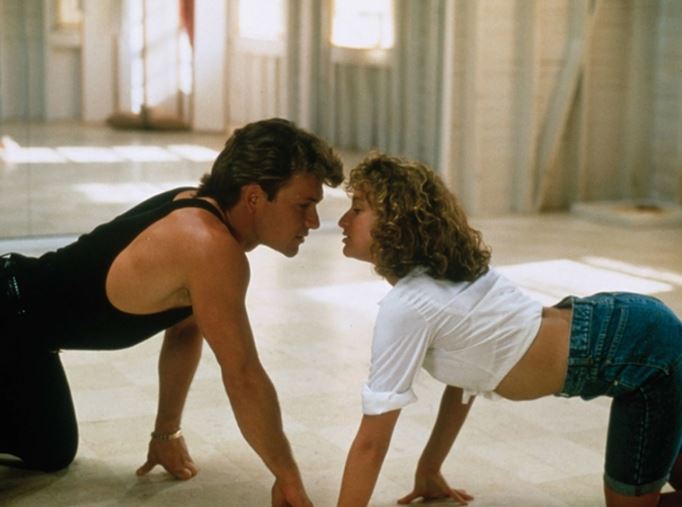 Dirty Dancing is a 1987 film directed by Emile Ardolino. The movie is set in a resort where Baby visits every year with her parents, only this time she has fallen in love with an in house dancer. The two have sizzling chemistry and watching them dance together might make you and your bae move to the music as well.
 5. The Apartment
Released in the year 1960, The Apartment is a classic American Valentine's Day romantic movie to watch. In this movie, CC Baxter lends out his Upper West Side apartment to the company bosses to sustain their extramarital affairs. All is well until he finds out one of his bosses he's lending his apartment to is bringing his mistress Fran, a girl Baxter is interested in as well.
 6. The Notebook
The Notebook is set in the 1940s when Noah, a poor mill worker and a girl from a rich family, Allie fall in love with each other. The two inseparable lovers were separated because of the circumstances but years later they met again. Only now Allie has a fiancé but the two still burn for each other.
 7. Sense And Sensibility
This 1995 period drama directed by Ang Lee was based on Jane Austen's novel of the same name. This is a film about the pleasures and pain of family and friends. Sense and sensibilities show you different types of love, the kind that burns you, the kind that waits for you, the kind that grows on you, the kind that comes back, and the kind that never went away.
 8. The Object of My Affection
This 1998 film directed by Nicholas Hytner has Jennifer Anniston playing a single mother and Paul Rudd playing her gay best friend. The likable characters make us believe that love really can come to you in any form and that no love is superior to the other. That sometimes love is just love, beyond romance and platonic behavior.
 9. True Romance
True Romance is a genre-bending romantic crime film written by Quentin Tarantino and directed by Tony Scott. In this 1993 film, a comic book and Elvis fanatic boy named Clarence falls in love with a hooker named Alabama. Clarence tells her pimp about their relationship and kills him right after. And somehow they end up in the middle of a cocaine racket accidentally. The film is vibrant, hilarious and a perfect watch for you and your bae if you're into crime and action films.
The first film of the Before Trilogy by Richard Linklater released in the year 1999, and it is still a holy grail of a film for all the romantics out there. This film is about just two lovers who met on a train talking to each other before there's any declaration or expression of love.