Ryan Reynold's Deadpool wasn't a part of the mogul Disney until recently after it took over Fox Studios. Unlike other X-Men characters, Deadpool instantly became a fan favorite for its goofiness and wit. Even since the merc got a mouth, he hasn't spared anyone, including Ryan's embarrassing Green Lantern, from his attacks. Don't know if Wade Wilson will show the same courage, now that he is under Disney's wing. But we have some hilarious moments from the previous movie when the 'merc with a mouth' dug fun at Mickey's house. Here are 10 times when Deadpool poked fun at Disney and MCU characters.
The Song From Yentl and Frozen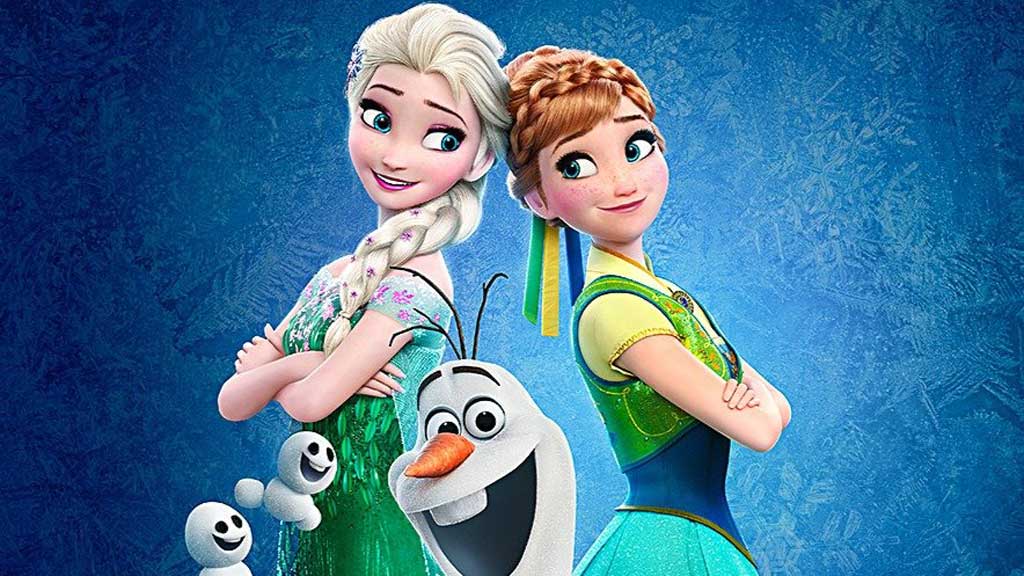 When Wade was watching "Yentl" with Vanessa, he couldn't help but find the song "Papa, Can You Hear Me?" familiar to something. Later when he goes to the bar to mourn Vanessa's death, it strikes that the song reminded him of "Do You Want to Build a Snowman" from "Frozen". He doesn't leave the joke there but keeps singing the songs throughout the movie, until the end.
Samuel L. Jackson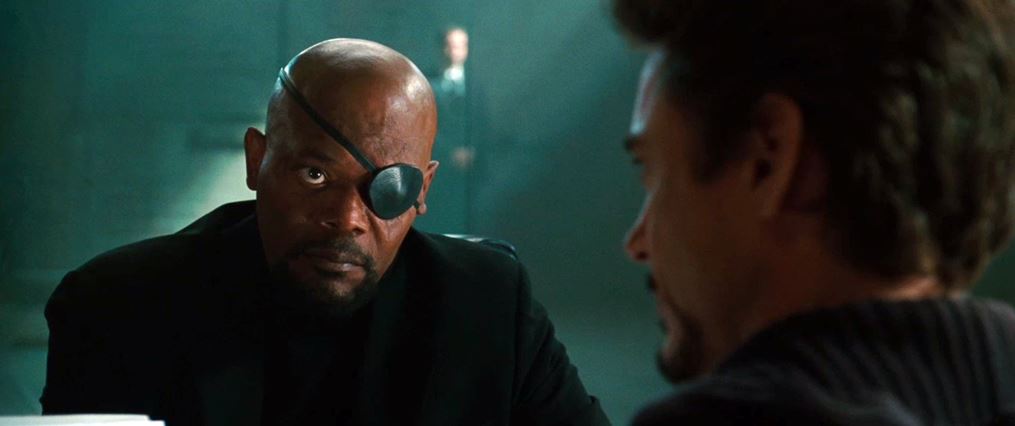 Deadpool films also mirror post-credit scenes like the MCU. In the end-credits of the first film, the hero showed up in a robe, reminding us of "Ferris Bueller's Day Off". After a while, he addresses the audience and announces there's no teaser to the next film. Deadpool further adds on while walking away if we were expecting Samuel L. Jackson to show up. Well, MCU fans know very well that he referring to Nick Fury's cameo in the post-credits of "Iron Man" for the Avengers initiative.
Deadpool, Meet Cable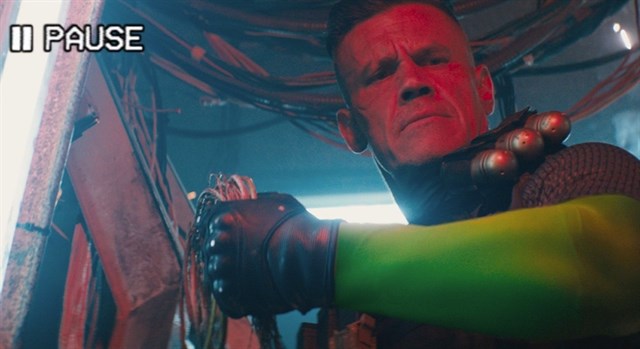 Not just movies, even the trailers are bound to throw you off the seats. As Josh Brolin's Cable enters the screen, Deadpool cuts the scene and complains about future soldier's green arm that hasn't got CGI yet. So he takes control of things and starts playing off the characters through their action figures. Deadpool becomes a Sheriff like Sheriff Woody from Toy Story and even utters Buzz Lightyear's popular dialogue. Some fans also spotted "Wade" written under Deadpool's shoe just like Woody's boot read "Andy".
Family Movie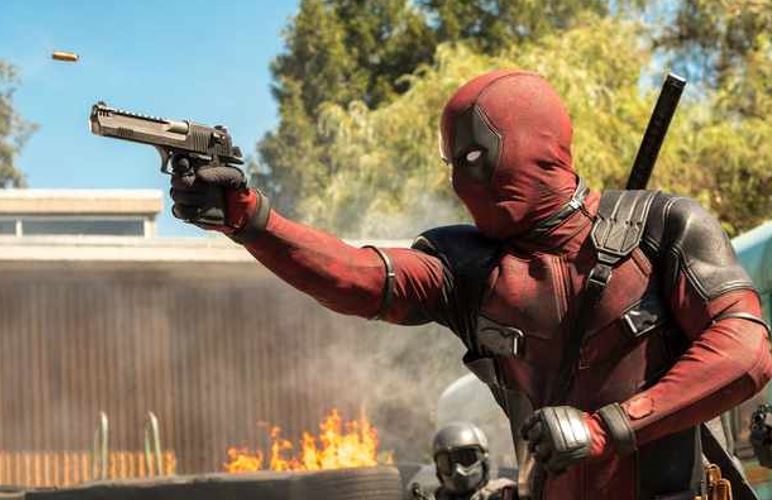 Deadpool 2 began with the merc going on a world tour to assassinate the bad guys. Since it's "Deadpool", none of the kills happen like they do in conventional action movies. After a number of heads are severed and blood splattered, Deadpool tells the audience that they must be glad leaving the kids at home. Then he assures them that it is a family movie and gives examples of other family films like "Lion King", "Bambi", etc., all which belong to Disney, that's strict about PG13.
Hawkeye

Not just MCU fans but even Deadpool went with the flow in digging fun at Hawkeye. This Avenger is often roasted by everyone for having no super powers and fighting mega battles with a bow and arrows. When Deadpool and Russell were confined in the mutants' prison, they were unable to use their powers. Without his abilities, a frustrated Wade rants"give me a bow and arrow, I am basically Hawkeye".
Cable and Thanos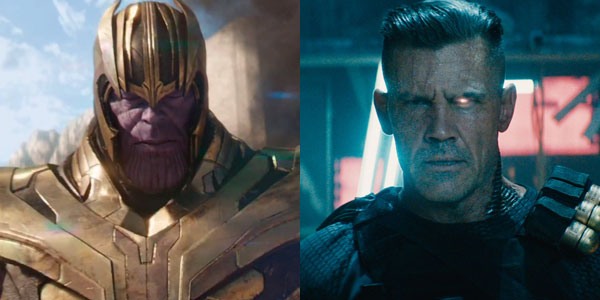 Even though Josh Brolin did a pretty impressive job in playing both the Marvel characters in the same year without confusing the audience, Deadpool couldn't help but bring it up. He ends up saying exactly what we were all thinking- Cable and Thanos are the same. During their last battle, Deadpool addresses Brolin's Cable as his MCU character and says "Zip it Thanos!". It happened even in the trailers when Deadpool reminds Cable to use "the stones".
Feige's Famous Pizza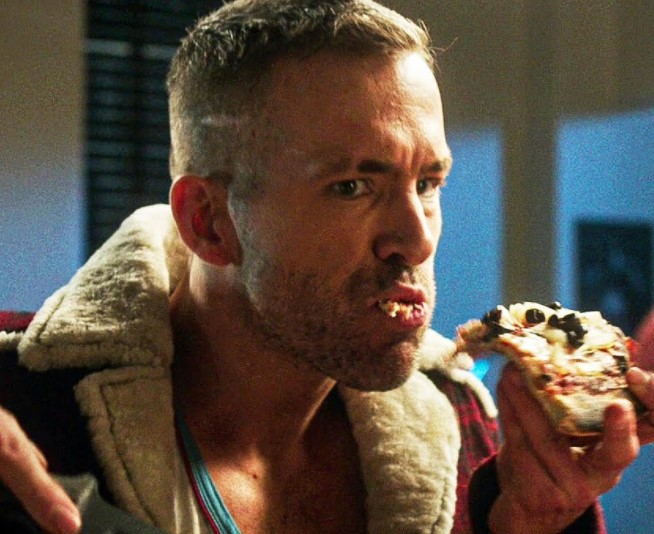 Wade Wilson used to be a mercenary before donning the red suit. While carrying out one of his contracts, Wade barged into a man's house and ordered pizza. While the man was panting in fear, we later learn that Wade was actually setting a trap for the pizza guy who was a stalker. This pizza delivery man worked at Feige's Famous Pizza, which was a reference to MCU president, Kevin Feige.
Star Wars Reference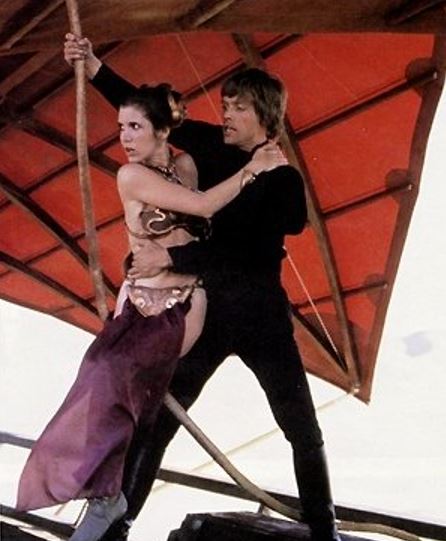 "Star Wars" franchise is now a part of Disney and therefore, this reference by Deadpool makes its way to the list. When Vanessa and Deadpool are celebrating their anniversary and planning on babies, Deadpool refers to "Star Wars" as it apparently teaches how men end up becoming like their fathers. He also believes that Luke "nailed' his sister Leia. Even though the siblings had kissed once, this bizarre reference to them was hilarious.
Cool Runnings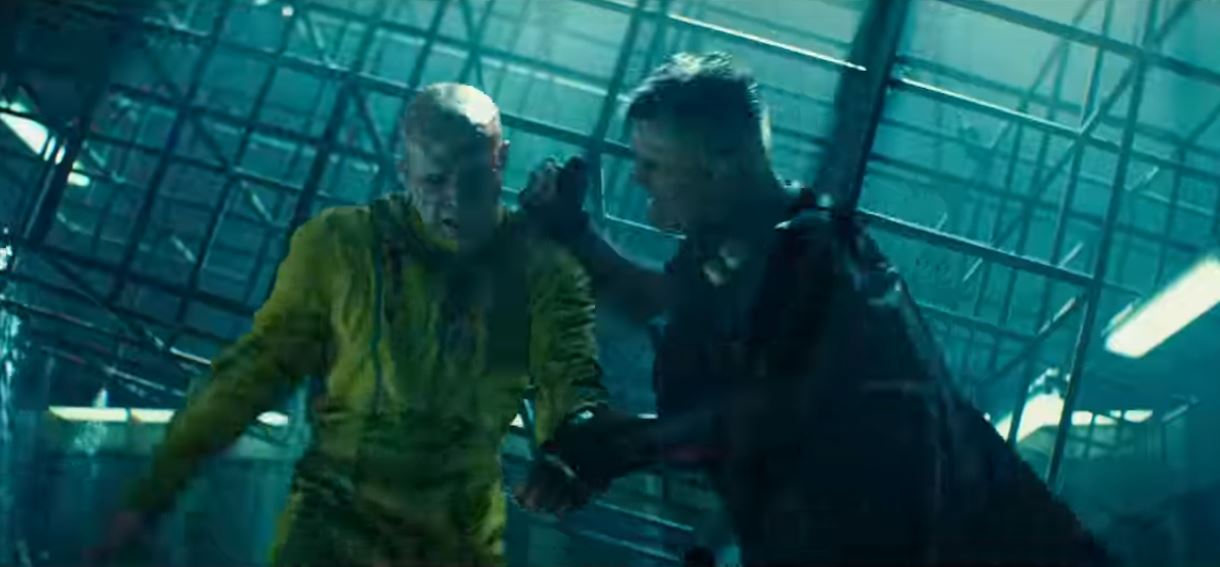 In one of the scenes, Deadpool and Cable engage in a fight at the prison and the former ends up pushing Russell away. Soon, the fight leads him and Cable rolling out of the prison and into the mountain pit. While this takes place, Deapdool narrates the situation and compares it to the low-points in every movie. He takes up several examples such "The Human Centipede" and Disney movie "Cool Runnings".
Winnie The Pooh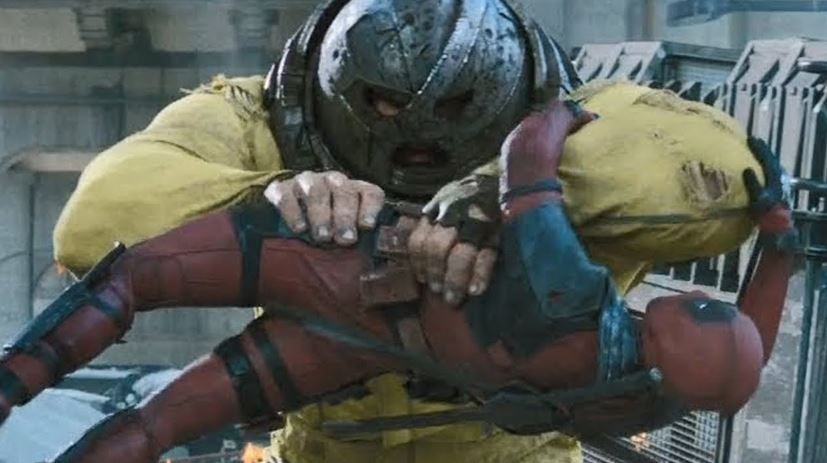 Out of all the funny moments in "Deadpool 2", no one can forget Deadpool's baby legs. During his attempts to save young Russell, Deadpool not only loses more than half his team, including Brad Pitt's Invisible Man, but also his legs at the hands of Juggernaut. While Wade takes his sweet time re-growing his baby legs, he compares his looks to that of Winnie the Pooh, who doesn't wear pants.