Indian
Shivrajyabhishek Geet Hirkani Mp3 Song Download Vipmarathi
Shivrajyabhishek Geet Hirkani Mp3 Song Download Vipmarathi — Shivrajyabhishek Geet is a Marathi soundtrack having lyrics written by Kavibhushan & Sandeep Khare and belongs to the movie Hirkani. Neelambari Kirkire, Amitraj, Vivek Naik, Jiya Suresh Wadkar, Deepali Desai, Santosh Bote and Gaurav Chati have sung this song. The film is directed by Prasad Oak and the music has been realeased by Zee Music Company.
Shivrajyabhishek Geet Hirkani Song Credits
Song Title: Shivrajyabhishek Geet
Singer: Neelambari Kirkire, Amitraj, Vivek Naik
Deepali Desai, Gaurav Chati, Jiya Suresh Wadkar and Santosh Bote
Lyricist: Kavibhushan & Sandeep Khare
Movie: Hirkani (2019)
Music Label: Zee Music Company
Shivrajyabhishek Geet Hirkani Lyrics
Pahili mazi ovi g
Mazya jija bhavanila
Jin dis dakhvila
Soniyacha
Dusari mazi ovi g
Maza shivba aikel
Raj pruthviche karil
Baal maza
Sakr jimi sail par
Ark tam fel par
Bighn ki rel par
Lambodar Dekhiye
Shambho
Raam dashkandh par
Bheem jarasandh par
Bhushn jo sindhu par
Kumbhj bi sekhiye
Shambho
Har jo anang par
Garud jyo Bhujang par
Kaurav ke ang par
Parth jo pekhiye
Baaj jyo bihang par
Sinh jyo matang par
Mench chaturang par
Shivaraj Dekhiye
Har Har Mahadev
Aika aika Marathi Mardano
Aika aika may lekino
Aika aika chandr suryano
Paltya varyano
Rankilyano ji ji
Hey Aika aika saat samindrano ji ji
Aika aika asali navlaai
Kiti janmaat ghadli naahi
Badshahi pade payashi ji ji
Chhatadavar Nache shivshahi r ji ji
Aaj matila sury labhla
Shiv sundar keshari
Aaj amcha raja basla
Dast Marathi vari
Yugayuganchi punyai
Ye udhlun Bhumi vari
Aaj amcha raja basla
Dast Marathi vari
Hot korad aabhal
Samda dushkal dushkal
Mati hoti lay taneheli
Raya shetachi ho geli
Haak pohchli bhavani aai la
Raaya pavsa vani ho kosalala
Sugi zali pik panyachi
Sugi zali avghya janmachi
Ekach raja asa khaay jo
Kontya ghari bhakari
Aaj aamcha raja basla
Dast Marathi vari
Maula maula
Har bashr ka khwab hai tu
Tu khuda ka noor hai
Hasti suraj si teri
Har Tariki se dur hai
Rehenumaai ke tere charche
Gajab jannat mai hai
Is jami ne fuldase
Manga tuze mannat mai hai
Raja maza ek viruba cha ho
raaya maza avatar khanderaya ch ho
Uramandi raja maza
Doyamandi raja maza
Jivamandi manamandi
Raja Thasla
Maza dhani Maza Raya
Bapavani kari Maya
Gadavar aaja maza
Raja Basla
Jay raam krushn hari
Ram krushn ram krushn ram krushn hari
Chhati keshrichi
Drushti karunachi
Nandi Harnachi Aisa raja
Deh raji ya cha
Praan Yogi raja
Mul kailasacha aisa raja
Haati sathi praan sandito
Yudh mandito aisa raja
Jiv vahato jiv lavto
Jiv rakshito aisa raja
Ghoshvi raaj vadhvi
Karmbhushvi aisa raja
Raaj yogi jo dharm yogi jo aisa raja
Jamatila sury labhla
Shiv sundari
Aaj amucha raja basla
Dast Marathi vari
Shivraaya
Aaj amucha raja basla
Dast Marathi vari
Shivrajyabhishek Geet Hirkani Mp3 Song Vipmarathi Download Here
Also Download Ye Dua Hai Meri Rab Se New Version Mp3 Download Jubin Nautiyal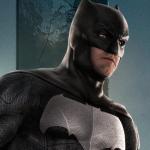 He's the General Manager and Sr. SEO Executive at QuirkyByte. A Tech and gadget enthusiast who loves experimenting with things and is always in a hunt for learning something new, something creative!