News
Veteran Actor Rishi Kapoor Dies, We Have Lost 2 Great Actors in 2 Days
In another sad news in what is turning out to be a very sad year, India has lost the veteran actor Rishi Kapoor as well. The nation was still mourning the loss of the actor Irrfan Khan, who died yesterday. And before we could even complete our mourning we got another bad news.
Rishi Kapoor was aged 67 and he was admitted to the hospital yesterday for some breathing problems. His brother Randhir Kapoor assured everything will be fine and Rishi is a fighter. But today, Rishi ji lost his battle and passed away. This news was confirmed by Amitabh Bacchan himself on Twitter. And his tweet says it all,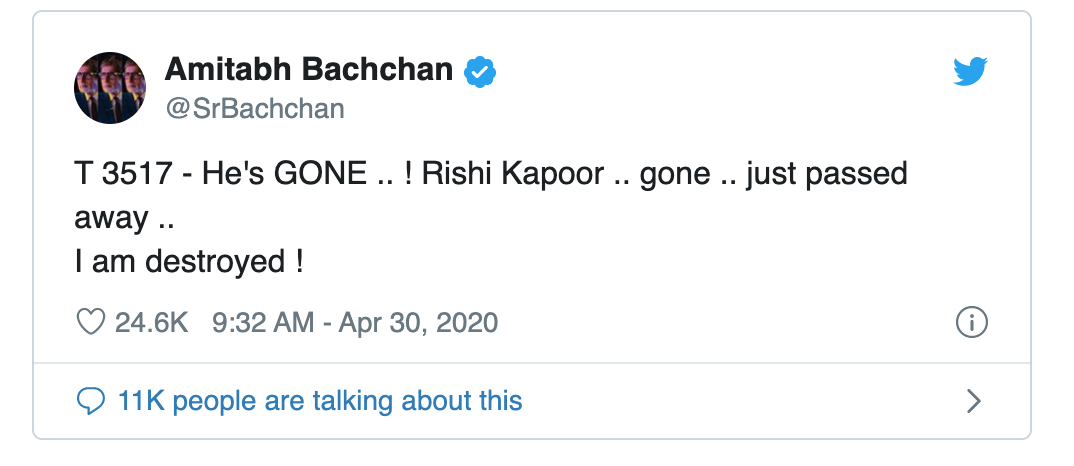 Rishi Kapoor was suffering from cancer and he spent the last few years in the USA for getting treatment for the disease. But he lost a long-fought battle today. Rishi Kapoor was first shifted to a hospital in Delhi and then he came back to Mumbai but contracted a viral fever. Since contracting the fever his health deteriorated and he was admitted to hospital yesterday. But sadly he passed away today.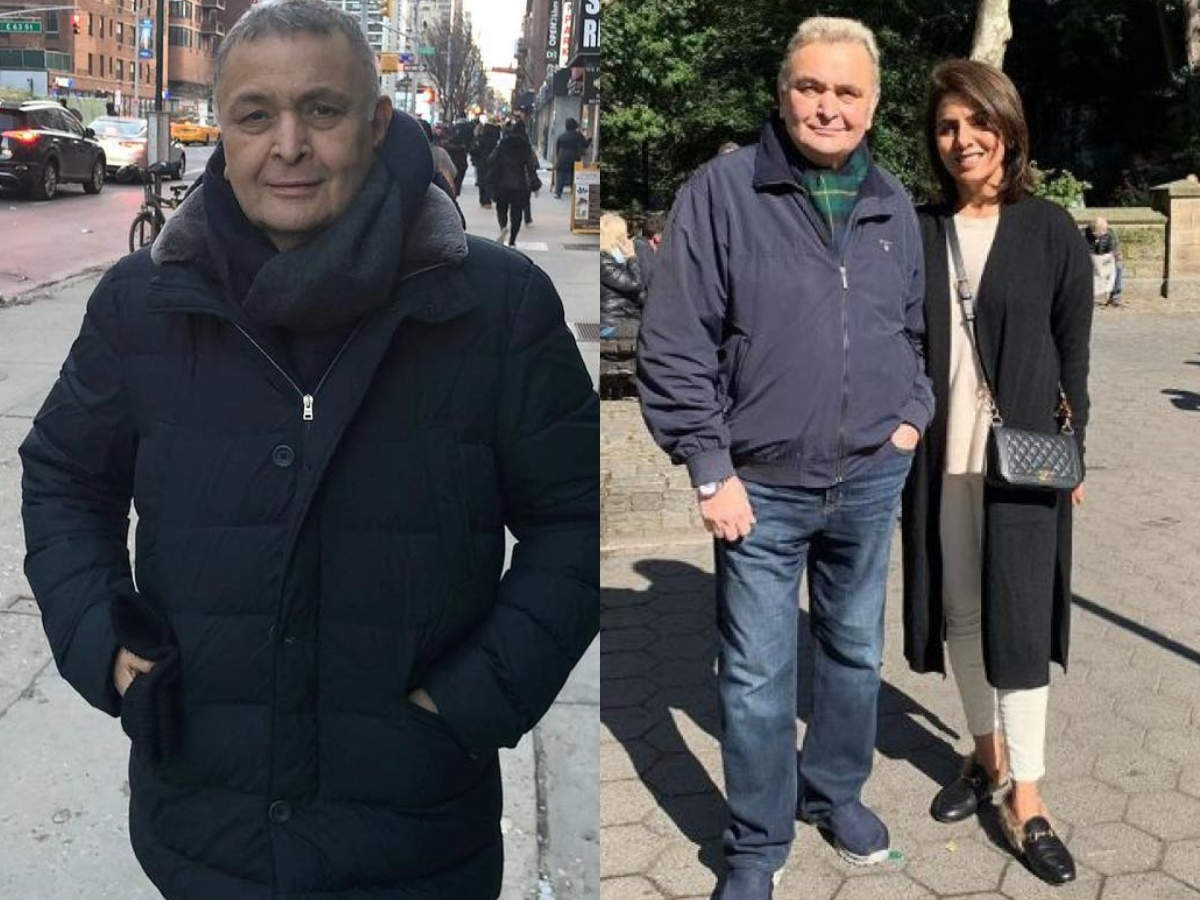 Rishi Kapoor has been unwell for quite some time. He was known for giving his unfiltered opinions on Twitter. But since 2 April 2020, he didn't even post a single tweet.
Son of the great actor Raj Kapoor he made his debut with Mera Naam Joker as a child artist in 1970. Since then Rishi ji starred in many super hit films like Bobby, Chandni, Deewana, Karz, and Nagina. In recent years, he was seen in many films as well like 102 Not Out, Mulk, and Kapoor and Sons.
At this time we can just pray for his family. His wife Neetu Singh fought bravely with him. Rishi is survived by his wife, and his two children Ranbir and Riddhima Kapoor.
It is a terrible loss for the industry and a nation as a whole. Within a span of 48 hours, India has lost two of its great actors. Yesterday, we lost Irrfan Khan, to a long-fought battle with cancer (he passed away due to a colon infection), and today we lost Rishi ji.! May your soul rest in peace.