Movies
Avengers: Endgame Deleted Scene Reveals a Doctor Strange & Scarlet Witch Team Up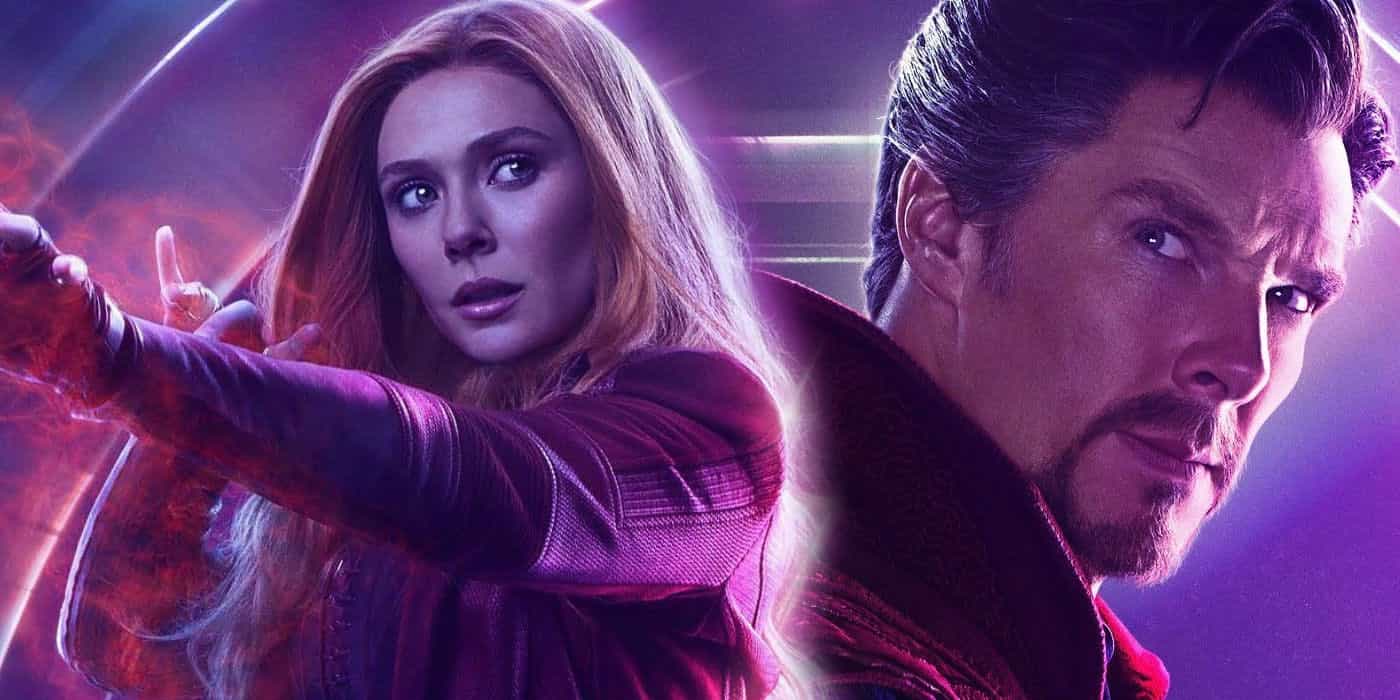 1 year ago, the world was exited for Endgame to arrive. We were counting days to be in the Endgame with our favorite Avengers. Well, as of today, we're actually in the Endgame but there are no Avengers to protect us, only doctors. Anyway, it has almost been a year since Avengers: Endgame came out and we're still getting new behind the scenes shots and pieces of footage. The final battle was totally massive. Since so many characters were involved, we almost got to see just one shot of every Avenger. People like Rhodey, Nebula & a few others didn't even get a single moment to shine. Some powerful heroes like Scarlet Witch got one of the greatest moments of the battle, while some like Doctor Strange only played the supporting role.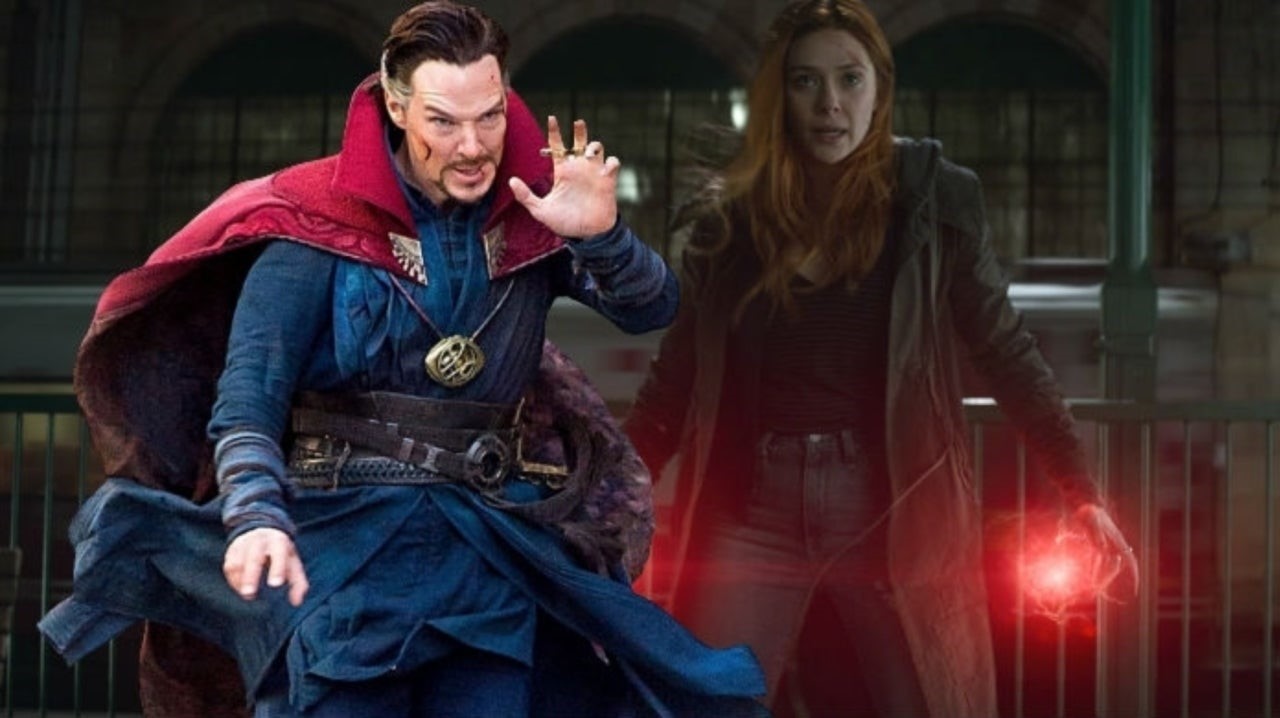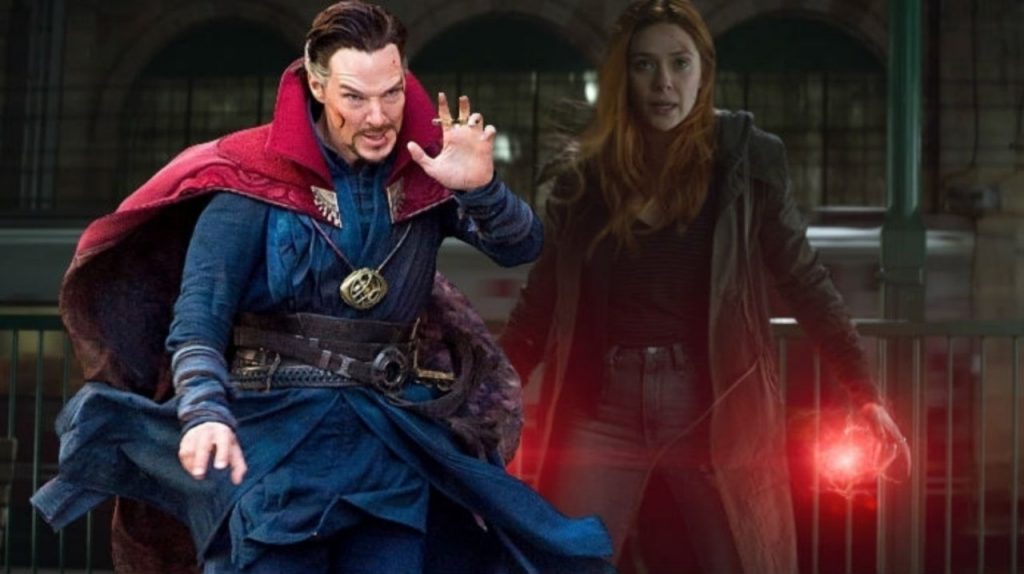 Right after Doctor Strange came out, people may have thought that pitting him with Wanda just like the comics would be quite nice to witness. But Infinity War had different plans. And Avengers: Endgame didn't show us a team up between Doctor Strange & Scarlet Witch. That's why, the news of Wanda becoming a sorceress turned out to be magnificent. No one was really expecting it because Marvel had diverted us from the thought of it happening. But now, a new BTS image shows us how Doctor Strange & Wanda would've worked together in one of the final moments of the Endgame battle.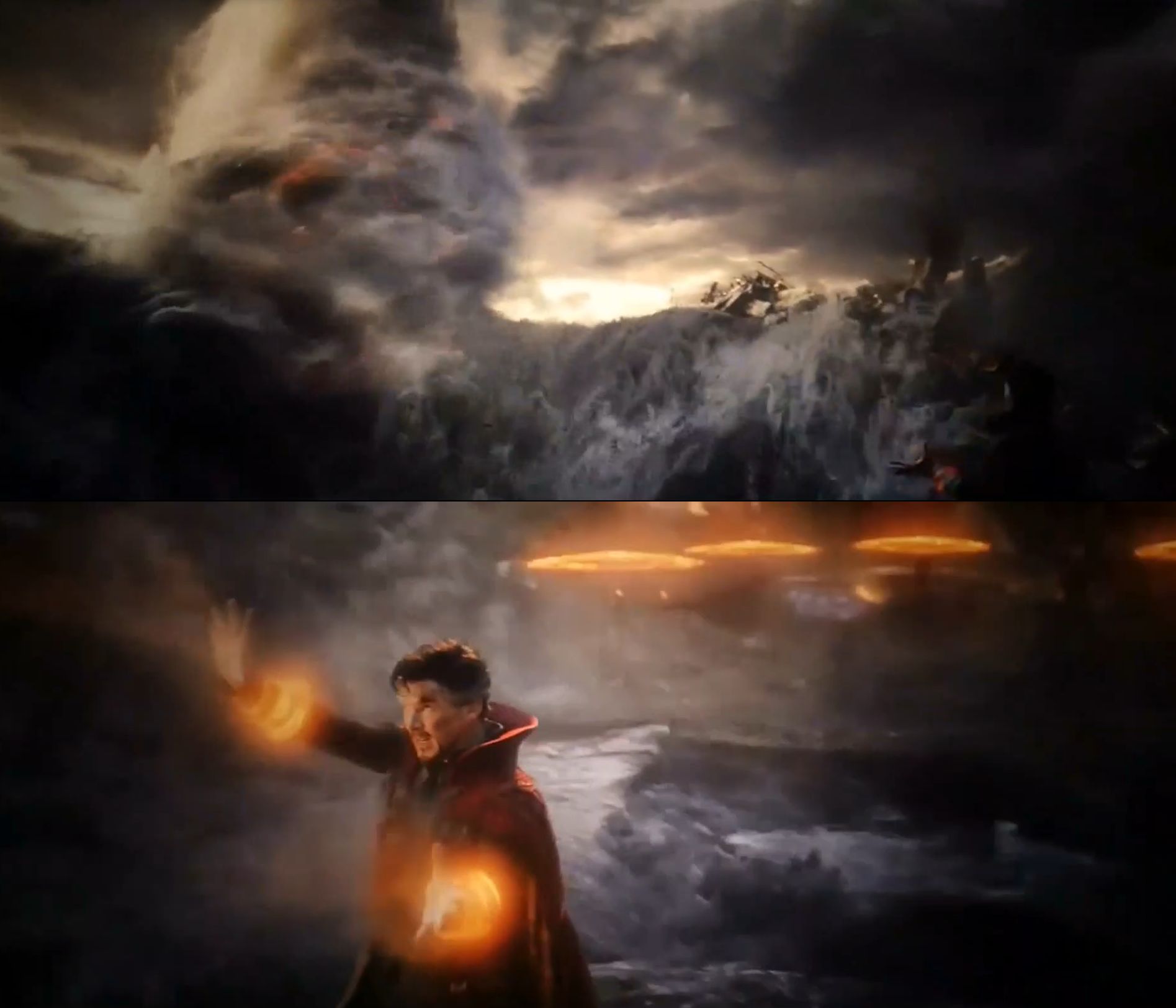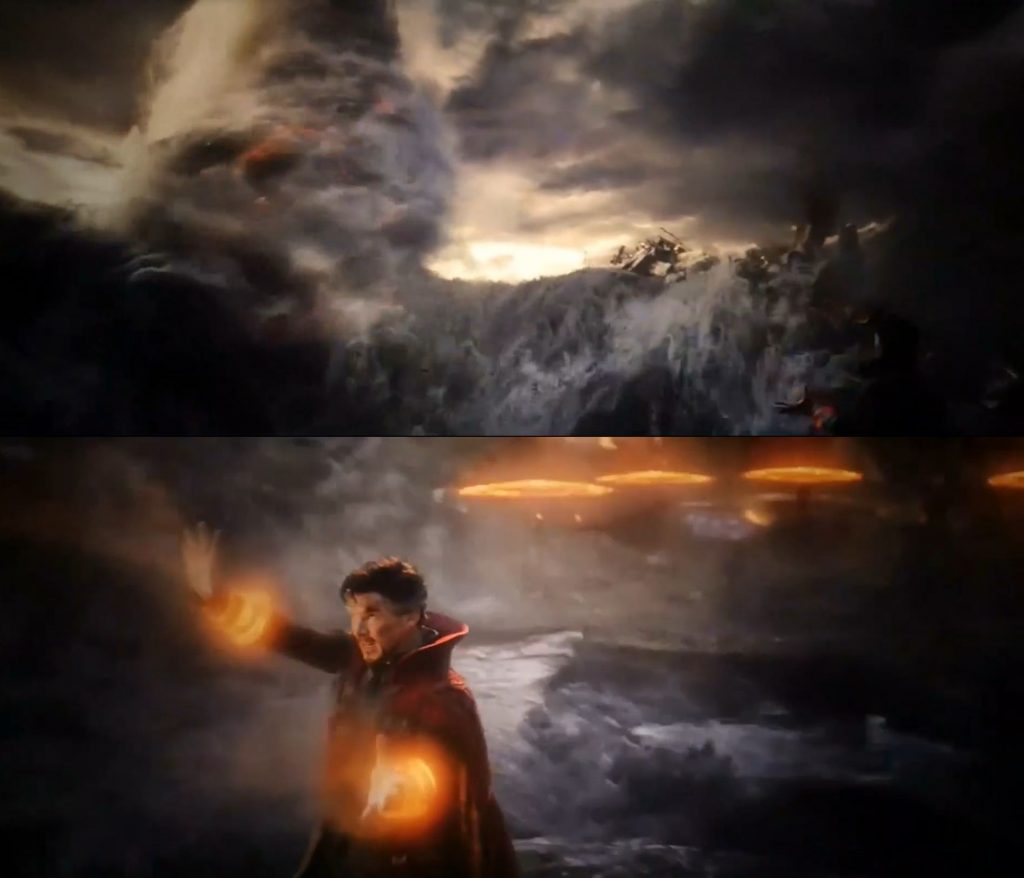 All Doctor Strange did on screen in the final was to prevent the battlefield from getting flooded and guide Tony to make his Snap happen. Stopping the flood was his only moment to shine. But the following deleted scene shows us that Strange would've had Wanda helping him out in stopping the flood. This would've helped set up a crossover between Strange & Wanda. Take a look at the scene: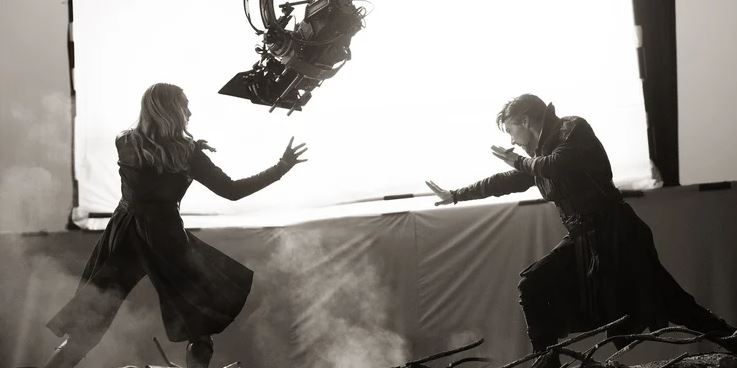 We're actually glad that Wanda & Strange didn't fight together at this instance because Wanda showing up to help Strange would've taken away his only moment of glory from the final battle. And it's also good that no other team up scene was shown involving these two because that's what allowed the news of Doctor Strange 2 feel even more surprising.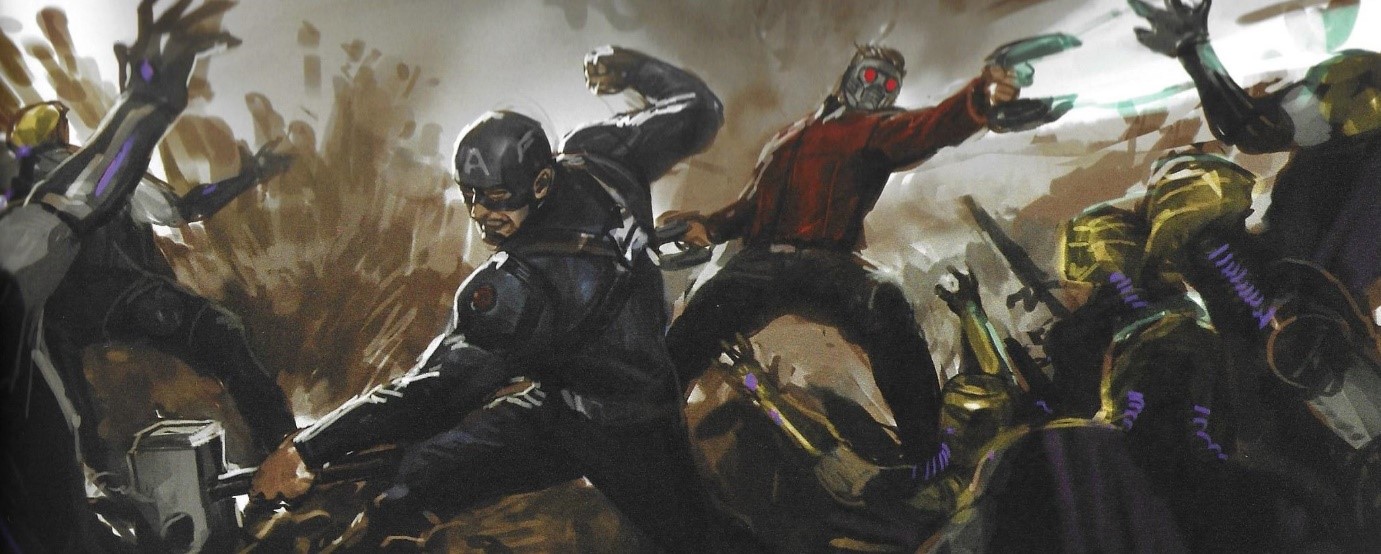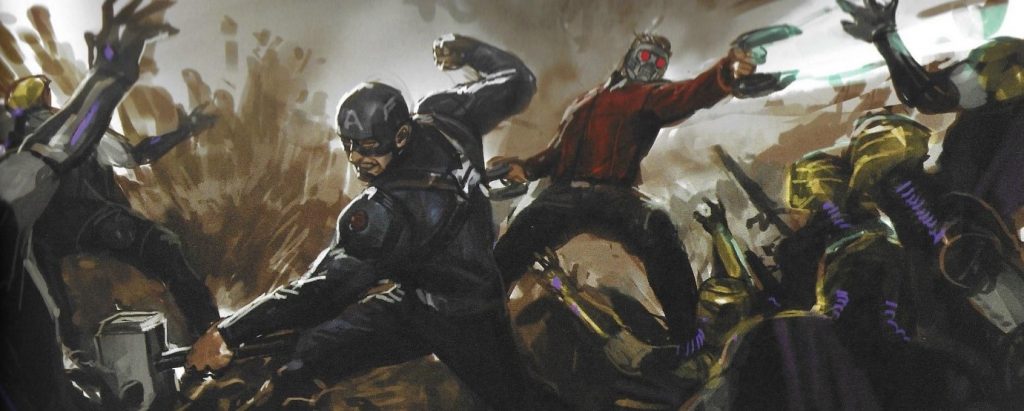 Apart from these two, there were several other team up moments planned but not executed. So many of the heroes didn't come face to face on screen. We would've loved to see some dialogues between Rocket & Black Panther, Captain America & Star Lord, Drax & Shuri, and so on. Right above, you can see Captain America & Star Lord teaming up. The following is a team up between Spider-Man and the aliens – Rocket, Groot, Miek & Korg.
There were others as well. Okoye & Valkyrie were seen fighting together in one of the concept arts. Giant-Man almost threw Smart Hulk away from the battle, and Smart Hulk would have thrown Spider-Man away with the Infinity Gauntlet mid-air. It would've been a crazy sequence, but it didn't happen because the Avengers didn't have to take the Gauntlet away from the battle, they had to take it to the brown van. Let's hope that we will get to see some more scenes from the final battle someday.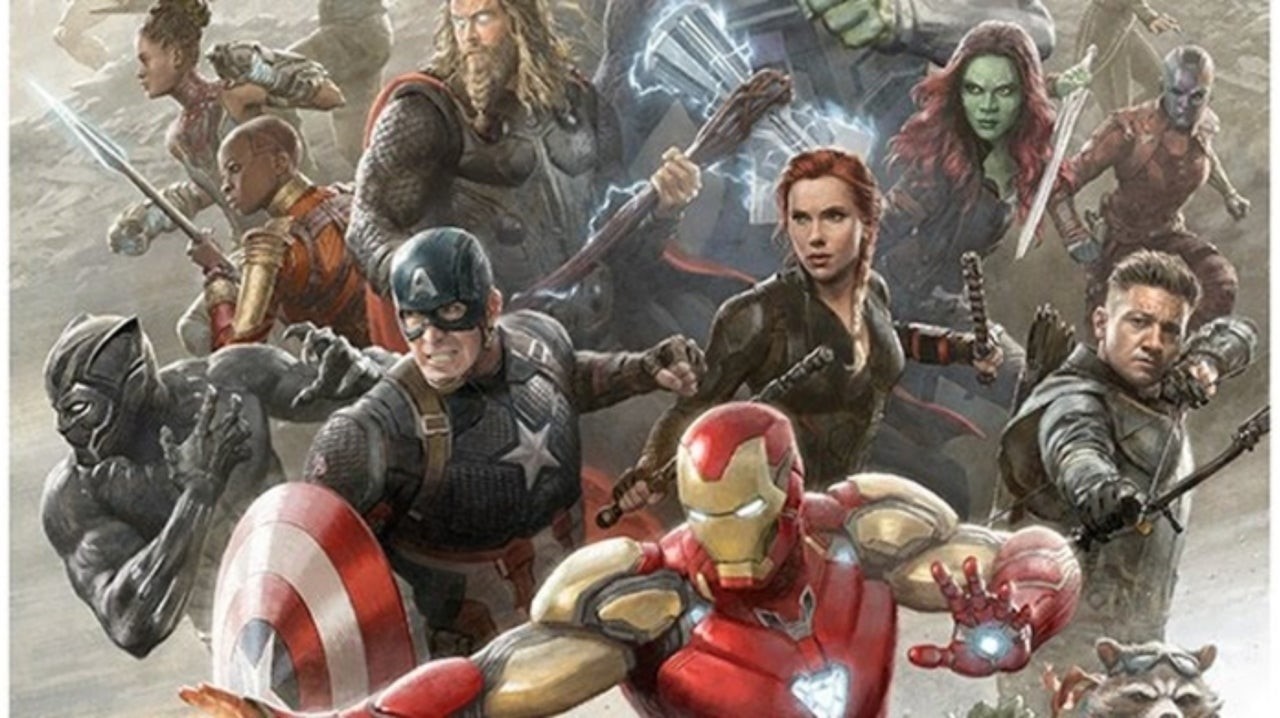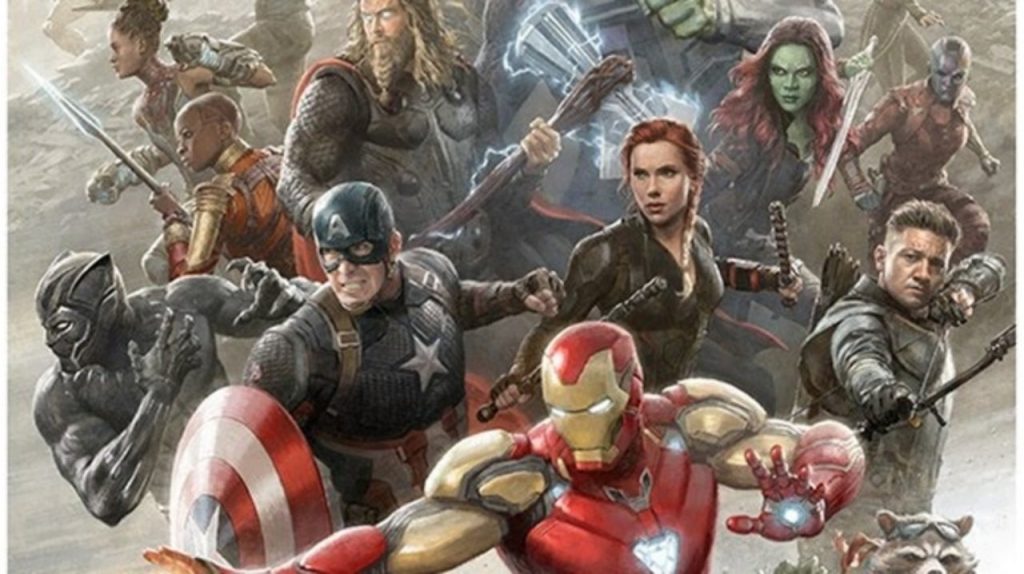 Directed by Joe & Anthony Russo, Avengers: Endgame stars Robert Downey Jr. as Iron Man, Chris Evans as Captain America, Mark Ruffalo as Bruce Banner, Chris Hemsworth as Thor, Scarlett Johansson as Black Widow, Jeremy Renner as Hawkeye, Brie Larson as Captain Marvel, Paul Rudd as Ant-Man, Don Cheadle as War Machine, Karen Gillan as Nebula, Danai Gurira as Okoye, Chris Pratt as Star-Lord, Zoe Saldana as Gamora, Vin Diesel as Groot, Dave Bautista as Drax, Bradley Cooper as Rocket, Gwyneth Paltrow Pepper Potts, Jon Favreau as Happy Hogan, Benedict Wong as Wong, Tessa Thompson as Valkyrie, Samuel L. Jackson as Nick Fury, Cobie Smulders as Maria Hill, William Hurt as General Ross, Tilda Swinton as Ancient One and Josh Brolin as Thanos.