Travel
Best Places to Visit in Vishakhapatnam You Might Want to Check Out
Best Places to Visit in Vishakhapatnam:
One of the largest cities in the state of Andhra Pradesh, Vishakhapatnam is popularly referred to as Vizag and Waltair. Lying on the coastal side of the Bay of Bengal, Vizag is steeped in history. The best places to visit in Vishakhapatnam give the visitor a glimpse of its diverse culture and heritage.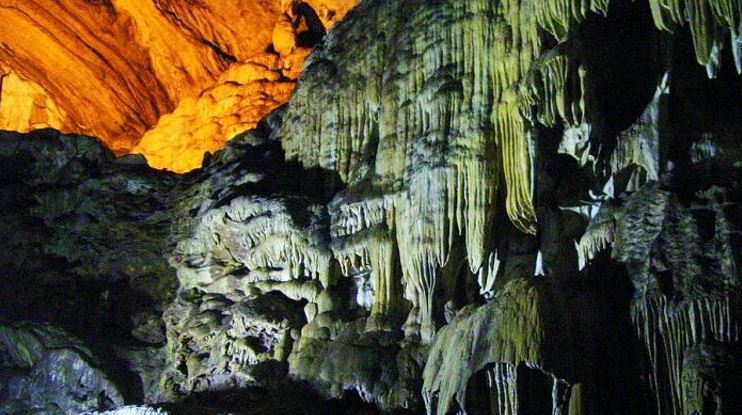 Borra Caves lies in the Ananthagiri Hills in the Araku Valley. Situated at an elevation of 705 meters, the Borra Caves are the largest of the kind in the country. The limestone stalactites and stalagmites and the many large columns lend an ethereal feel to the place.
Dolphin's Nose is one of the most scenic places to visit in Vishakhapatnam. The rock face resembles the nose of a giant Dolphin, that's why the name Dolphin's Nose offers some of the most spectacular views in Vizag.
Sea War Memorial is a must-visit if you are in Vizag. Established in 1996 to pay homage to the martyrs who laid down their lives for the nation, the War memorial honors the sailors of the Indian Navy who participated in the Indo-Pak war.
Kambalakonda Wildlife Sanctuary offers the diverse flora and fauna of the Eastern Ghats in an area sprawling 71 sq. kms. Home to numerous endangered species like the Indian Leopard, Indian Muntjac, Russel's Viper, Asian Paradise flycatcher, the Kambalakonda Wildlife Sanctuary is a must-visit.
Other places include Kailasagiri, Yarada Beach, Submarine Museum, Simhachalam Temple, Ross Hill Church, Rishikonda Beach and many others.
The only natural harbor on the east coast of India, home to the oldest shipyard in India, Buddhist inscriptions, rock-cut monuments, and numerous temples throng the city of Vishakhapatnam. Visitors find it hard to decide on the best places to visit in Vishakhapatnam when they visit.
Also Read: Best Places to Visit in Nashik You Might Want to Know