Movies
Kingsman Prequel Adds Avengers: Age of Ultron Star to Their Rich Cast
Kingsman Prequel –
The next entry in the rich franchise of Kingsman is under works and the third film is going to have a lot of interesting stars. It is going to be a prequel of the previous two films, exploring the origins of this big spy organization which is going to showcase the time period of the very first World War. But, there are reports that a star from the movie Avengers: Age of Ultron has been recruited for a role in the movie.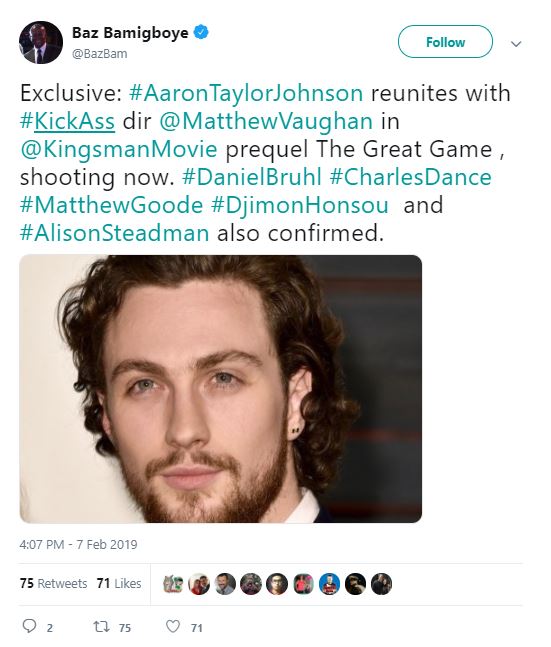 The news has been dropped by Baz Bamigboye of famous Daily Mail Celeb who has reported it through a Twitter post (above) in which he has he has announced that Aaron Taylor-Johnson has signed for the Kingsman movie. Yes, you read it right, we are talking about Quicksilver who wasn't very quick in Age of Ultron and was shot dead. Now again, he is has come to a movie franchise where there are going to be a lot of bullets. We hope he'll skip bullets this time.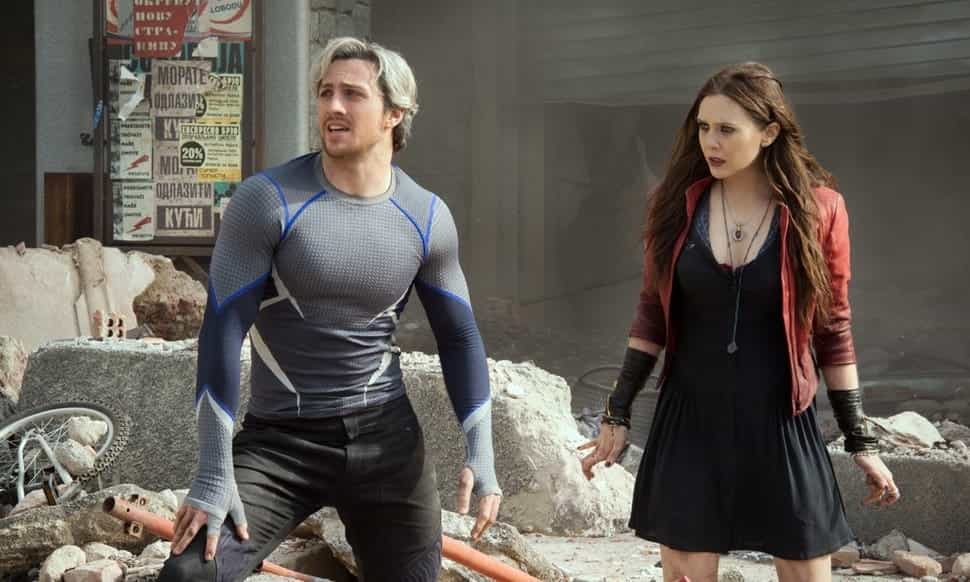 It's not the first time that Aaron is going to work with director Matthew Vaughn, as the pair has worked together 10-years ago in the movie Kick-Ass and since than Vaughn has directed movies like X-Men: First Class and has launched the Kingsman series. On the other side, Aaron has also been part of movies like Age of Ultron, Godzilla, and Nocturnal Animals.
The other stars who have been cast already for the movie are Charles Dance (Game of Thrones), Ralph Fiennes (The Grand Budapest Hotel), Daniel Bruh (Captain America: Civil War), Harris Dickinson, and Rhys Ifans (Alice Through the Looking-Glass).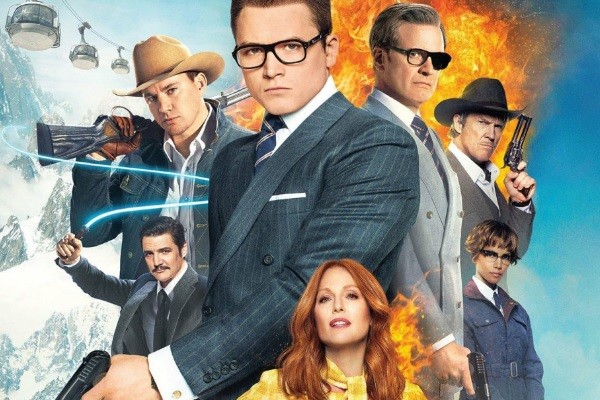 The movie is getting directed by Matthew Vaughn and is the reason why we are expecting an incredible movie from him once again. Also, there are chances that if all goes well, we will be able to have the movie in theaters on November 9,