Indian
Bhokali Lyrics — Dino James | Bluish Music | Girish Nakod
Bhokali Lyrics — Bhokali Song Lyrics have been sung by "Dino James" and the Music of this new Hindi song has been composed by Bluish Music (Nilesh Patel). It Features Girish Nakod & Additional Vocals given by Himanshu Tyagi.
Bhokali Lyrics – Dino James
Song Details
Song- Bhokali
Artist- Dino James
Music- Bluish Music (Nilesh Patel)
Featuring- Girish Nakod,
Additional Vocals- Himanshu Tyagi
Bhokali Lyrics – Dino James
Dino… Dino …. Dino ….!
Pata Nahi Yaar
It's Very Confusing
I Don't Know
Kabhi Lagta Hai Track Pe Hu
Kabhi Lagta Hai Nahi Hu
I Don't Know
Abhi Haal Hi Mein Ghar Par Aayi
Youtube Ki 1 Million Ki Trophy
Par Pata Nahi Main Kyu Khush Nahi Hu
Mujhe Lagti Wo Ek Show Pice
Aab Bhi Wo Saala Bro Ki Hai
Basic Cheejo Ki Koshish
Dukan Mein Chahiye Note Hi
Ghar Ghar Lana Hai Bete Grocery
Roz Main Karta Hu Bhale
Khush Hone Ke Pose Mein
fir Kosne Lagta Hu
Sabko Main Aapni Soch Main
Of course Ye Gaane Josh Mein
Par Kama Ni Raha Hu Notes Main
Is Hope Mein Ki Mujhme Bhi Padegi
Rab Ki Roshani
Hardam Daraye Sab Tham Sa Jaye
Sab Jitna Bhara Hai Mere Chest Mein
Ekdum Se Hi Phir Man Bhar Aaye
Par Kuch Bhi Dikha Nahi Next Ray
Kasam Se Bhai I Wanna Jump From High
Lage Kuch Bhi Nahi Hai Saala Bas Mein
Maino Nu Guys Manzil Dikhaye
Phir Bhi Rahta Hu Hamesha Desperate
Youtube Ka Hi Ek Comment Aur Like
Sabhi Lagta Hai Mujhe Ek Bhram Sa
I Don't Wanna Lie
Meri Same Hai Life Future Pe Rahti Hai Shanka
Karta Hu Try Par I Don't Know Why
Videos Bana Raha Hu Leke Chanda
You Knows Na Guys Hai Meri Normal Life Mila
Nahi Hai Chandi Ka Chamcha
Dost Bata Main Roz Kaise Karu Pose
Ki Bada Hu Main Instagram Mein
Jab Log Badi, I Know Sab Bhi
Saale Soche Basic Cheejo Ke Intzaam Mein
Noch Khaati Sau Joke Baatki Roz
Pee Ke Sota Hu Itmenaan Se
Roz Khaari Tost Khaa Ke Bhaari
Bojh Dhoo Ke Deta Hu Imtehaan Main
Bahot Khaali Maine Bahut Taali
Par Bahut Khali Meri Boss Tha Ni
Main Itna Sochta Ni But I'm So Sorry
Mujhe Bahut Jyadi Lage Growth Saari
Bahut Note Kamane Ki Aisi Hope To Nahi
Scotch Nahi Toh Beta Vodka Sahi
Maine Bahut Saari Mauke Gawan Diye
Fokat Ki Lagti Saari Bhokali
Saara Halla Ae, Saara Gulla Ae
Saara Masti Lage Jaali
Lage Fake, Lage Fake, Lage Fake
Ye Bhokali
Saara Halla Ae, Saara Gulla Ae
Saara Masti Lage Jaali
Lage Fake, Lage Fake, Lage Fake
Ye Bhokali
Aise Hi Hota Hai Industry Mein
Kaam Karwate Saale Free Mein
Bheem Ke Jaise Badi Teame
Phir Bhi Chalta Hu Main Dheeme
Youtube Varsh Ke Gande Seeme
Na Khush Si Ek Machli Main
Kya Hoga Band Mutthi Mein
Soch Ki I'm Just Dreaming
Ye Sach Hai Dude Pata Nahi Kyu
Saare Million View Nahi Lagte True
Sabhi Lagte Jhoot Nahi Lagte Fruit
Mera Lakshya Door Nahi Bakse Phone
Mere Saste Shoes Par Trust Se Sooth Hu
Shaq Se Fool Meri Batti Gul
True Guft-Gu Nahi Kuch Bhi Jhooth
Nahi Successful Bas Frustrated Hu
Aajkal Hota Hu Thoda Distract
Bana Du Kya Ek Diss Track..?
Ho Jaunga Notice Shayad
Badh Jayenge Subscription
Kise Dekhna Hai Ba###C$$$ Skin Shades
Aab Humko Bhi Banna Hai Bill Gates
Pet Bhar Gaya Hai Khaake Respect
Check Kardo Mera Dispatch
Mere Bhari Bhari Words
Hai Karigari Mast
Par Hai Khali Khali Purse
Sar Pe Udhari Hui Karz
Jao Kandivali Tak
Badal Ke Bari Bari Bus
Hai Bhari Bhari Lafz
Phir Bhi Khali Khali Shabd
Mera Har Jagah Shoor Hai
Pashand Kare Log Hai
Aur Har Baari Million View Hai
Par Sab Lage Bore Hai
Dil Chahta Kuch Aur Hai
Main Kya Karu So Confusing
Mere Gaane Saare Trending
Bill Pade Pending
Smile Chipkata Hu Glue Se
Shuru Hai Ya Ending
I'm Done Pretending
Sach Nikal Hi Jaata Hai Saala Muh Se
Saara Halla Ae, Saara Gulla Ae
Saara Masti Lage Jaali
Lage Fake, Lage Fake, Lage Fake
Ye Bhokali
Saara Halla Ae, Saara Gulla Ae
Saara Masti Lage Jaali
Lage Fake, Lage Fake, Lage Fake
Ye Bhokali
Lokpriya Mera Music Hai
Bade Log Ke Saath Group Pic Hai
Par Koi Kaam Ke Nahi Bh####Ke
Instagram Mein Nahi Blue Tick Hai
Sab Real Hai Ya Duplicate
Eminem Hu Ya Gucci Gang
Par Mazboor Hu Main Rochi Ke
Bas Aajaye Ye Aansu Khusi Ke
Sabke Varsh Ke Nahi Adde
Saale Sab Fake Bade Guts Se
Beat Pat Chase Sab Cut Paste
But The Shut Face Fokat Mat Baith
Reh Mein Churchgate Baithke Farsh Pe
Par Baat Hai Mard Ke, Swag Perfect
No Word Play, No Chords Change
Har State Mein Badh Rahe Inke Birth Rate
Khake Bharpet Pics Barf Ke
Bas Har Tarah Se Mera Heart Break
Meri Har Tezz Le Srfire
Meri Dard Ke Nahi First Aid
Sab Hai Ghut Ghut, Jhooth Jhooth
Kahe Shud Budh Chup Chup
Bete Yout Puth Yout Puth
Sab Hai Chhut Put Mukkut
Pahle Good Box Suit Square
Pahne Sab Good Good Shoes
Sune Utshuk Budhuk
Rahle Khud Khush Khush Khush
Jo Socha Hai Wahi Khoja Hai
Khud Ko Nocha Hai Aur Kosha Hai
Yahi Tottka Hai Chhote Go Try
Bharosha Hai Aur Haushla Hai
Bhookha Hai Tabhi Bhauka Hai
Tabhi Beta Chookra Aage Mutt Raha Hai
Sar Sar So Saye Bahoot Khokhla Hai
Dino Beta Chhoth Khaya Kala Cobra Hai
Jaise Majdoor Bana Raha Hu Gaane
Mat Puch Ki Chhote Mera Bhaw Hai
Youtube Mein Itna Kahan Be
Sab Jhooth, Sab Hai Chalawe
Achuk Hai Meri Kartoot
Phir Bhi Achooth Meri Wallet
Jab Poo Ke Bina Saali Na Vapour
Mazboot Beta Mera Khwab Hai
Apahij Sa Lagta Hai
Bhale Chalta Hu Main Tez
Khwahish Itni Hai Ki Bharta Ni Hai Pet
Is Laayak Main Ban Jaun
Ghar Ka Rakh Paun Care
Saari Fight Bas Iski Hai
Iska Hai Saara Wealth
Saara Halla Ae, Saara Gulla Ae
Saara Masti Lage Jaali
Lage Fake, Lage Fake, Lage Fake
Ye Bhokali
Saara Halla Ae, Saara Gulla Ae
Saara Masti Lage Jaali
Lage Fake, Lage Fake, Lage Fake
Ye Bhokali
Aur Nahi Tu Mujhe Ek Baat Bata
Tu Hai Kon, Matlab..?
Matlab Tu Commercial Hai..?, Tu Punjabi Hai..?
Tu Gali Hai…? Tu Street Hai..?
Tu Bata Sakta Hai Teri Jagah Kaha Hai…?
Ab Ye To Log Batayenge…
Found mistakes in Bhokali Lyrics? Let us know in the comments section.
Also Read Ullala Song Petta Lyrics | Nakash Aziz & Inno Genga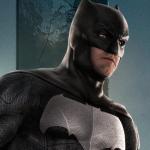 He's the General Manager and Sr. SEO Executive at QuirkyByte. A Tech and gadget enthusiast who loves experimenting with things and is always in a hunt for learning something new, something creative!