Movies
Amber Heard Shares New BTS Photo From The Sets Of Aquaman
Aquaman star Amber Heard who played the role of Mera recently shared a photo from the sets of the movie and the picture is stunning, just like her in the movie. Aquaman is swimming towards the mark of $1 billion and it is one of DC's greatest achievements in recent years. The performances of both the stars, Jason Momoa and Amber Heard is getting a lot of praise both by the critics and the fans for their portrayal of characters, Aquaman and Mera sure elevated the level of the movie.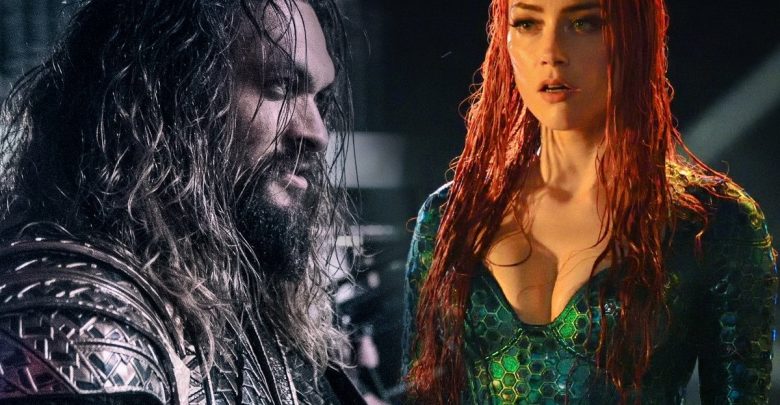 Well, the actress has shared the BTS photo on her official Instagram account. It is quite a creative picture as her reflection is making the picture even more impressive and remarkable. The picture is down below and no wonder your heart is going to leave your body for some time as Amber Heard is looking very stunning and beautiful. Here, have a look: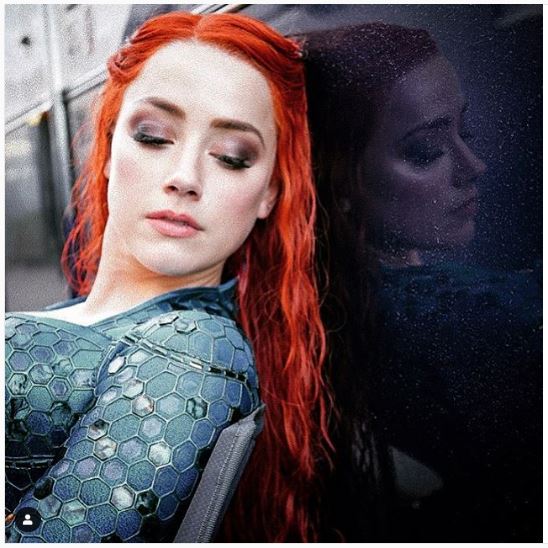 Well, talking about the look of Amber Heard in the movie, Mera, was a fruit of a lot of hard work. She addressed all those questions in an interview with ComicBook.com in which she stated,
"It took me a long time to get in that costume, So I would want to say there would be this moment where I put on the costume and bam I'm Mera, but it was a long process (laughs)."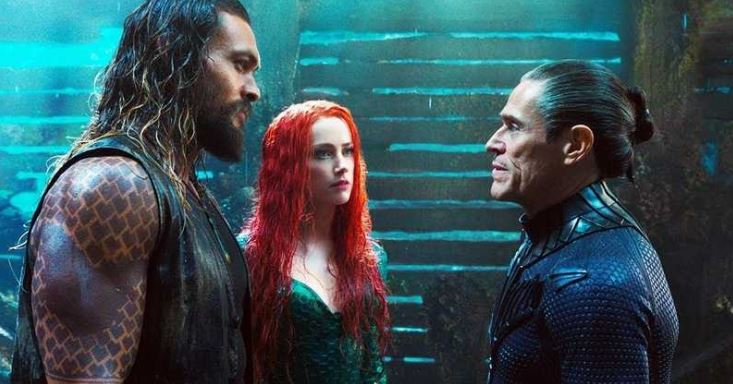 A lot of credit for the movie's immense success goes to the great relationship and camaraderie Jason Momoa and Amber Heard shared during the shoot of the movie. In the movie, we see that their relationship started with not a very convincing and normal manner but with time and events, we saw Amber Heard developing feelings for Arthur Curry. Talking about her character, Amber Heard said in an interview,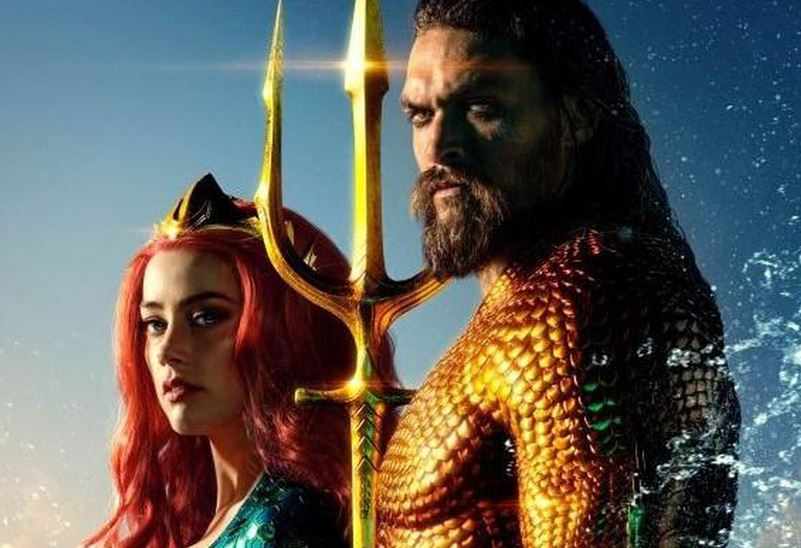 "Mera is strongly tied to — she has a strong sense of duty and responsibility that's tied to Atlantis and her role in Atlantis, She deeply cares about her position that she believes she was not just born to do, that she has worked her whole life to be able to do well. It's not enough just to have inherited this position. Her sense of honor and duty is inartistically tied to her place in leading Atlantis and doing the right thing for her people."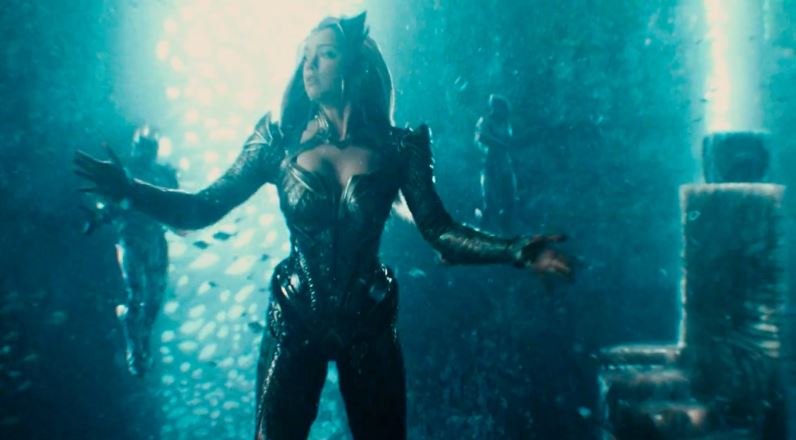 Amber Heard had revealed in her conversation with Zack Snyder who brought Mera's character in the movie Justice League for the very first time that she is willing to do any role in the world provided that the character has an impactful appearance in the movie but if it's not an impactful character then she will not hesitate for a second to turn down the role. She said,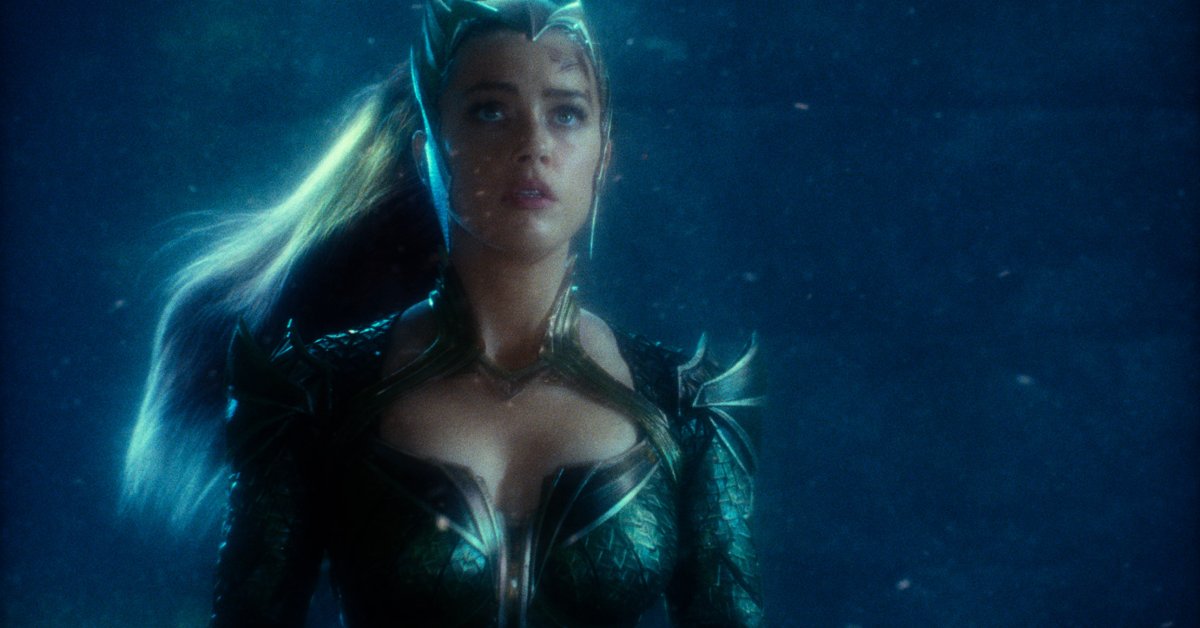 "Mera's her own woman," Heard added. "She's her own superhero. She's not Aquawoman. She's Mera. Part of what got me, you know when I first talked to Zack [Snyder] on the phone about the prospect of doing this film, he said, 'She's a warrior queen. Basically, you get a sword and a crown'. And I was like, 'OK, you know how to pitch to your audience.' Alright, I'm listening now. I don't want to be a damsel. I've played a range of characters as diverse as I've been able to. Being a woman, especially a bit of a young woman in this industry, raising myself in this industry, it's been limited, but I've done the most with what I can. Especially considering that the one thing, the one element they all have in common is that they're driven or powerful in their own right."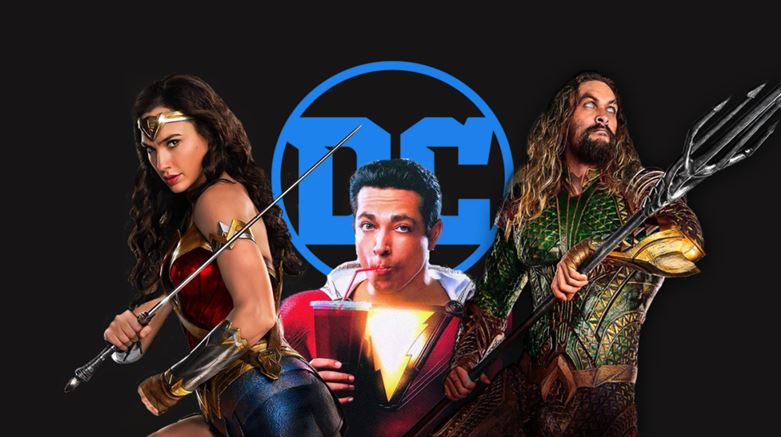 Well, the movie Aquaman is getting a lot of love around the world and there are chances that the movie may touch even the $1 billion mark. DC has a great line up of movies coming up such as Shazam!, Joker, Birds of Prey, and Wonder Woman, all lined-up to make DC's game stronger than ever. So, What do you think about the photo which Amber Heard shared on her Instagram account? Tell us in the comments section down below.