Indian
Lust Stories Movie Download 720p HD For Free
Lust Stories Movie Download 720p — Lust Stories is a 2018 Indian anthology which consists of 4 short films directed by Anurag Kashyap, Dibakar Banerjee, Zoya Akhtar, and Karan Johar. It is a sequel to the 2013 anthology Bombay Talkies.
It has been co-produced by Ronnie Screwvala & Ashi Dua and has an ensemble cast which includes Kiara Advani, Sanjay Kapoor, Bhumi Pednekar, Manisha Koirala, Radhika Apte, Neil Bhoopalam, Vicky Kaushal, Jaideep Ahlawat, Neha Dhupia & Akash Thosar.
Story 1
Kalindi played by Radhika Apte as a college professor. She engages in sexual intercourse with her student named Tejas (Akash Thosar). The next morning, she reassures herself that it was just a one-time occurrence but she later stresses over the power dynamic of a teacher-student relationship.
Story 2
Sudhaa (Bhumi Pednekar) & Ajit (Neil Bhoopalam) secretly get into a passionate sexual relationship which afterward is revealed that Sudha is his maid, who arrives daily to clean his bachelor apartment. When Ajit's parents arrive to stay at his home for some time, Sudha is shown to diligently work for the family despite the ignorance from Ajit.
Story 3
Reena (played by Manisha Koirala) – a housewife who is in an extra-marital affair with one of her husband's close friend. The two are in love & were able to maintain their secret relationship for three years. When Reena's visits Sudhir's home, Salman (played by Sanjay Kapoor) relays to Sudhir that he suspects that Reena is cheating on him.
Story 4
Megha (played by Kiara Advani) is a beautiful looking young school teacher who was engaged to be married to Paras (played by Vicky Kaushal), an office goer. After they got married, Megha discovers that while Paras gets continuously pleasured while having sex with her, he is not aware of the fact that she was dissatisfied with his sexual performance.
Also Download 13 Best Movies On Netflix From The 90s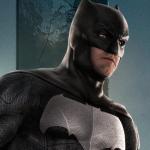 He's the General Manager and Sr. SEO Executive at QuirkyByte. A Tech and gadget enthusiast who loves experimenting with things and is always in a hunt for learning something new, something creative!