Utho Dev Baitho Dev Lyrics | Spiritual Song
Utho Dev Baitho Dev Lyrics – Utho Dev Baitho Dev is a spiritual song which is considered to be a Gurjar song. It's a song to please Lord Vishnu. He is believed to be one of the principal deities of Hinduism and also the Supreme Being in its Vaishnavism tradition. Vishnu is believed to be the "preserver" in the Hindu triad (Trimurti) that also includes Brahma & Shiva.
Utho Dev Baitho Dev Lyrics
उठो देव, जागो देव
देव उठेंगे कार्तिक मास, कार्तिक मास,
नई है टोकरी नई है कपास, नई है कपास
जारे मूसे दाव कटाए, दाव कटाए
दाव कटाए जब जेबरी बटाए, जेबरी बटाए
जेबरी बटाए जब खाट बुनाए, खाट बुनाए
खाट बुनाए जब बामन देयो, बामन देयो
बामन देयो गोरी गाय, गोरी गाय
माय पूजे धीए खिलाए
वा को पुन्य अखंड जाए
भाभी पूजे नंदुल खिलाए
या को पुन्य महाफल होए
भुडभुडइया को आयो ताज
राज करें आशीष को बाप
भुडभुडइया को आयो ताज
राज करें अजीत को बाप
ओरे कोरे धरे चपेटा, धरे चपेटा
गुलाबो राज करें तेरे ही बेटा, तेरे ही बेटा
ओरे कोरे धरे मजीरा, धरे मजीरा
ये हैं बहनो तुम्हारे ही बीरा, तुम्हारे ही बीरा
उठे देव, जगे देव,
देव उठ गए कार्तिक मास
।।जय नारायण।।
End Of Utho Dev Baitho Dev Lyrics
Meaning of the song in English
Wake up, wake up
God will rise Kartik Mas, Kartik Mas,
New basket is new cotton, new cotton
Jai Moussa Dave Chopped, Dave Cut
Dab cut out when Jebri is divided, Jebri is divided
Gabri wallet
Cotton Knit When When Baman Deo, Baman Deo
Baman deo brown cow, white cow
Slow down my worship
Let's go
Bhabhi Pooja Nandul Feed
Or may be lost
Iwo Taj to Bhudbhudaiya
Rish the father to Ashish
Iwo Taj to Bhudbhudaiya
Raj to Ajit father
Ore Kare Dhare Chepeta, Dhare Shapeta
Your son, your son
Ore Kore Dhare Majira, Dhare Majhera
These are your sisters, your bira, your own Birah
God, awake god,
God got up Kartik Mas
..Jay Narayan ..
If you find any mistakes in Utho Dev Baitho Dev lyrics, do let us know in the comments section below.
Also Read: Zindagi Ek Juaa Babbu Maan Mp3 Download For Free [ 4.62MB ]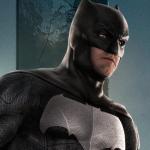 He's the General Manager and Sr. SEO Executive at QuirkyByte. A Tech and gadget enthusiast who loves experimenting with things and is always in a hunt for learning something new, something creative!