17 Stan Lee Quotes That Prove How Marvel-lous He Was
So everyone now knows about the painful news of the demise of the Marvel Comics creator, Stan Lee who died on Monday at the age of 95. He has always made himself the part of the movie by being featured in Cameos. Cameos, as we all feel, can be annoying, especially when they persist only to go viral. His routine Marvel cameos, on the other hand, were different and served not only as a bit of fan service but also as an homage to the legend who created a universe which still captivates to this day. Let us present to you few Stan Lee Quotes that will never be forgotten and prove his Marvel-lous-ness!
"With great power comes great responsibility."
Some people will say, "Why read a comic book? It stifles the imagination. If you read a novel you imagine what people are like. If you read a comic, it's showing you." The only answer I can give is, "You can read a Shakespeare play, but does that mean you wouldn't want to see it on the stage?
"I've been the luckiest man in the world because I've had friends, and to have the right friends is everything: people you can depend on, people who tell you the truth if you ask something."
"I never thought that Spider-Man would become the worldwide icon that he is. I just hoped the books would sell and I'd keep my job."
"I have always included minority characters in my stories, often as heroes. We live in a diverse society — in fact, a diverse world, and we must learn to live in peace and with respect for each other."
"For years, kids have been asking me what's the greatest superpower. I always say luck. If you're lucky, everything works. I've been lucky."
"Just because you have superpowers, that doesn't mean your love life would be perfect. I don't think superpowers automatically means there won't be any personality problems, family problems or even money problems. I just tried to write characters who are human beings who also have superpowers."
'Nuff said!
"If I'm half as good as everybody said I am, I'm far too good to be wasting time with ordinary people. But I seem to be spending my life with ordinary people, who are the best people in the world."
"America is made of different races and different religions, but we're all co-travellers on the spaceship Earth and must respect and help each other along the way."
"If there are people who like the work you've done, because of that, they like you and want your autograph and to take a photo, that's really gratifying. You have to be appreciative."
"I used to be embarrassed because I was just a comic book writer while other people were building bridges or going on to medical careers. And then I began to realize: Entertainment is one of the most important things in people's lives. Without it, they might go off the deep end."
"All I thought about when I wrote my stories was, 'I hope that these comic books would sell so I can keep my job and continue to pay the rent.' Never in a million years could I have imagined that it would turn into what it has evolved into nowadays."
"The pleasure of reading a story and wondering what will come next for the hero is a pleasure that has lasted for centuries and, I think, will always be with us."
"I don't know where the hell I'll be in five years. Maybe I'll be producing movies maybe I'll be on a corner selling apples. I don't know, but I'm having a hell of a lot of fun."
"Everybody has Doctor Doom misunderstood. Everybody thinks he's a criminal, but all he wants is to rule the world. Now, if you really think about it objectively, you could walk up to a policeman, and you could say, 'Excuse me, officer, I want to tell you something: I want to rule the world.' He can't arrest you; it's not a crime to want to rule the world. So […] it's unfair that he's considered a villain, because he just wants to rule the world. Then maybe he could do a better job of it. So I'm very interested in Doctor Doom, and I'd like to clear his name."
What did Doctor Doom really want? He wanted to rule the world. Now, think about this. You could walk across the street against a traffic light and get a summons for jaywalking, but you could walk up to a police officer and say "I want to rule the world," and there's nothing he can do about it, that is not a crime. Anybody can want to rule the world. So, even though he was the Fantastic Four's greatest menace, in my mind, he was never a criminal!
Also Read: Deadpool 2 Quotes That Will Always Remain Amazing and Funny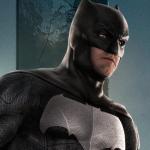 He's the General Manager and Sr. SEO Executive at QuirkyByte. A Tech and gadget enthusiast who loves experimenting with things and is always in a hunt for learning something new, something creative!