Indian
Pariyerum Perumal Mp3 Songs Download In HQ Dolby Digital Audio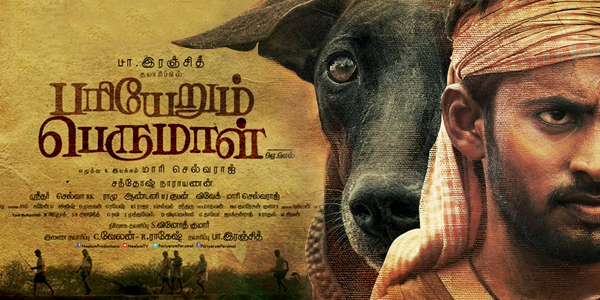 Available Now: Pariyerum Perumal Mp3 Songs Download
About The Movie
Pariyerum Perumal is a recent Indian Tamil film from 2018. This film is a drama thriller film, which is written and directed by Mari Selvaraj while produced by Pa. Ranjith under the production banners of Neelam Productions. The film features Kathir and Anandhi in the lead roles with Yogi Babu is seen in supporting role. It also features music composed by Santhosh Narayanan. The film is shot and edited by Sridhar and Selva RK respectively. Pariyerum Perumal was released on 28th September 2018 with the running time of 154 minutes.
The film got some positive reviews and remarks with 3.75 out of 5 stars from the critics and the audience. Director amongst the crew is mostly praised for his work and for presenting a "Tense drama with the message in the foreground, without sacrificing the narrative". The critics said it's a movie no one should miss at any cost and is an outstanding film with amazing story and anti-caste statement. Given below are the details of the movie such as star cast and about the songs after which the link to Pariyerum Perumal mp3 songs download is given for you.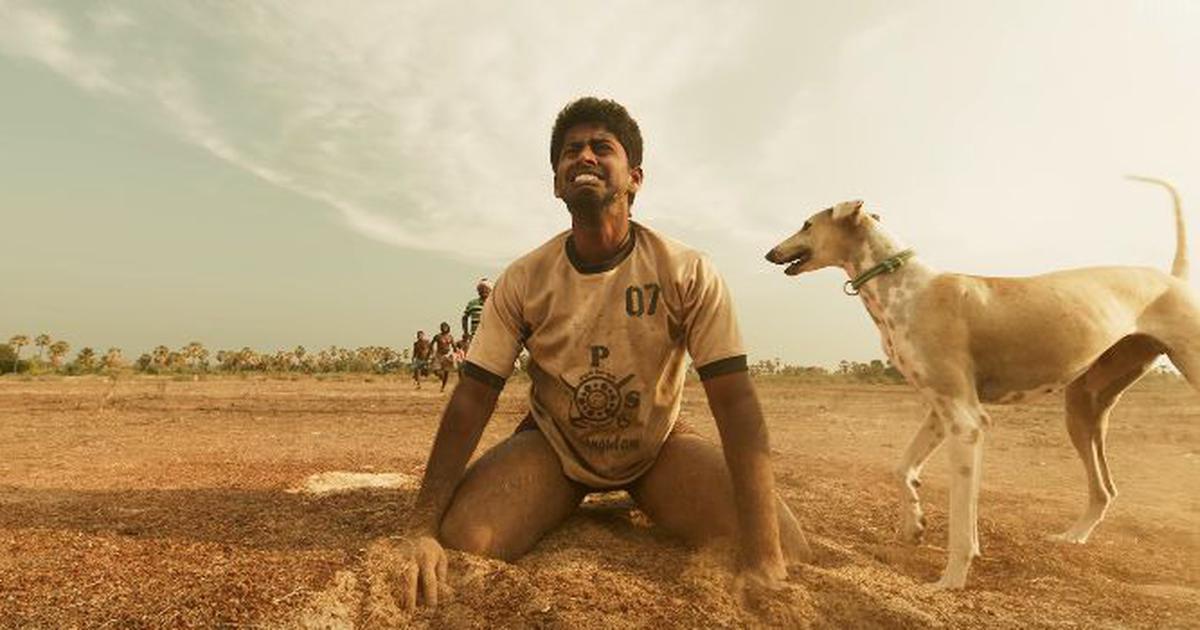 Star Cast
Kathir as Pariyerum Perumal a. k. a. Pariyan
Anandhi as Jothi Mahalakshmi a. k. a. Jo
Yogi Babu as Anand
Vannarpettai Thangaraj as Pariyan's Real father
Marimuthu as Jo's father
Shanmugarajan as Pariyan's fake father
Lijesh as Sankaralingam
Karate Venkatesan as Thatha Maistry
Poo Ram as 2nd Law College Principal
Subathra as October Thevathai a. k. a. Exam hall teacher
Karuppi Chippiparai as Karuppi
About the Songs
The album of the film consists of 6 songs and all the songs of the album has music that is composed by Santhosh Narayanan and lyrics written down by various talented artists.
List of the songs
Pottakattil Poovaasam
Singers – Yogisekar and Fareedha
Lyrics – Vivek
Music – Santhosh Narayanan
Duration – 6:39 mins
Link – https://www.saavn.com/song/pottakaatil-poovasam/GTodUg1oRQI
Naan Yaar
Singers –Santhosh Narayanan Vijaaynarain and Ananthu
Lyrics – Mari Selvaraj
Music – Santhosh Narayanan
Duration – 5:18 mins
Link – https://www.saavn.com/song/naan-yaar/F18BQwB5elo
Adi Karuppi
Singers – Santhosh Narayanan
Music – Santhosh Narayanan
Lyrics – Vivek and Mari Selvaraj
Duration -4:18 mins
Link – https://www.saavn.com/song/karuppi/ATIjaSZoQ0I
Vanakkam Vanakkamunga
Singers – Puliyankulam Velmayil, Puliyankulam Kannan
Lyrics – Perumal Vaathiyar
Music – Santhosh Narayanan
Duration – 3:07 mins
Link – https://www.saavn.com/song/vanakkam-vanakkamunga/RCw7YT1nX1o
Engum Pugazh Thuvanga
Singers – Anthony Daasan and Mariappan
Lyrics – Chinnasamidaasan, Mari Selvaraj
Music – Sathosh Narayanan
Duration – 4:29 mins
Link – https://www.saavn.com/song/engum-pugazh-thuvanga/JCQMQz1TB1s
Vaa Rayil Vida Polaama
Singers – Prithika
Lyrics – Vivek
Music – Santhosh Narayanan
Duration – 3:44 mins
Link – https://www.saavn.com/song/vaa-rayil-vida-polaama/HgZbAhdBWGE
This was all about Pariyerum Perumal Mp3 Songs Download
Also Listen: Stree Mp3 Songs Download For Free In 320Kbps High Quality HD Audio