Movies
Justice League: Zack Snyder Teases Fans With a New Look of Darkseid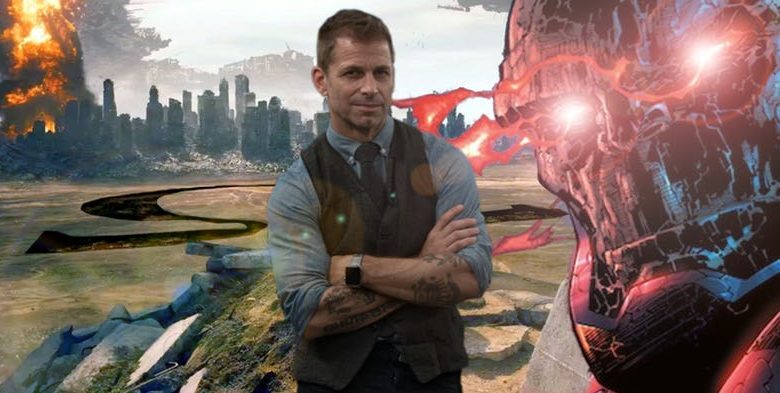 It seems like Zack Snyder is on a mission of putting a lot of pressure on Warner Bros. by revealing something about his Snyder Cut of Justice League on the internet and this time Snyder has released a picture in which we can see a different version of Darkseid and fans are again on the pleading mode as they want Warner Bros. to release the Snyder Cut. The picture is really amazing and it seems like it's none other than Wonder Woman who is investigating this picture.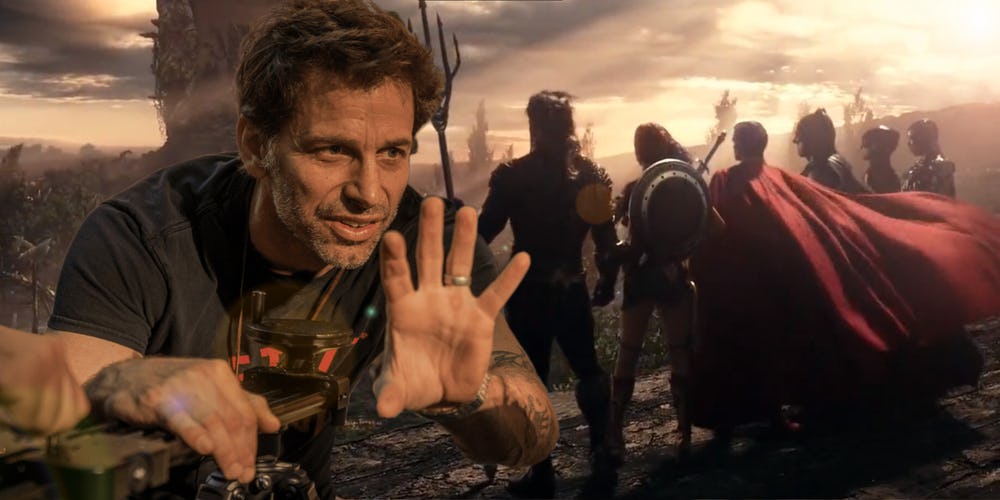 We all know that Zack Snyder had completely different plans for the 'Justice League' movie and because of the family problems he had right at the end part of the movie is the reason why we couldn't see the things he wanted to show because of the involvement of Joss Wheadon in the latter stages of the production, as a result of which, we couldn't see a possible glimpse of Darkseid in the movie.
Well, this time Snyder has revealed a picture of Darkseid on his official VERO handle in which we can see that an image of Darkseid is engraved on some kind of a stone or wall which is getting noticed. And it is none other than Wonder Woman who is trying to read into the picture in order to learn about the history of Motherboxes. In this, we can see that ancient Greek letters are used in the artwork.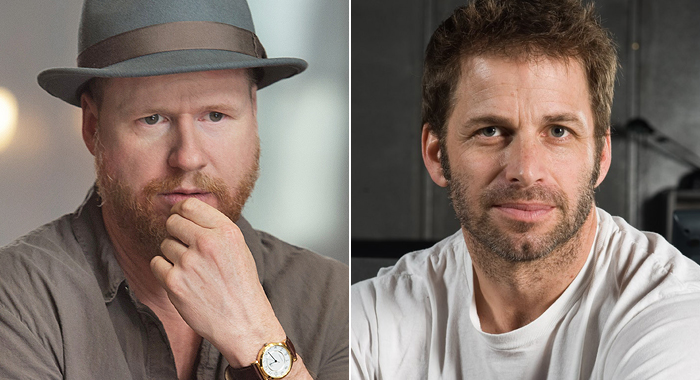 The picture is shared down below and you can have a look at it. Also, right in the center of the picture, we can see a kind of mother box which seems to be like a warning message as it says that this mysterious and powerful artifact can bring forth the great and deadly tyrant of Apokolips. Zack Snyder releases this picture on Gal Gadot's birthday and it clearly tells us that he had lots of great plans in his mind for Justice League.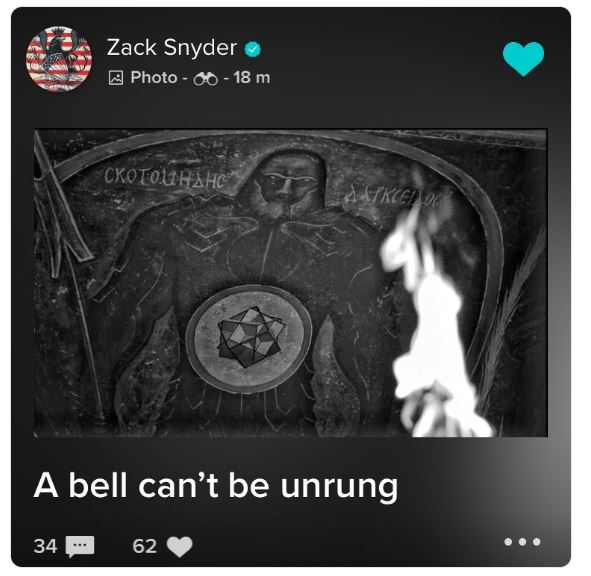 But, as we all know that it was Joss Wheadon who took things into his own hands after the departure of Snyder and the Avengers director simply cut-off a lot of things which Snyder had in his mind and in the story of the movie also.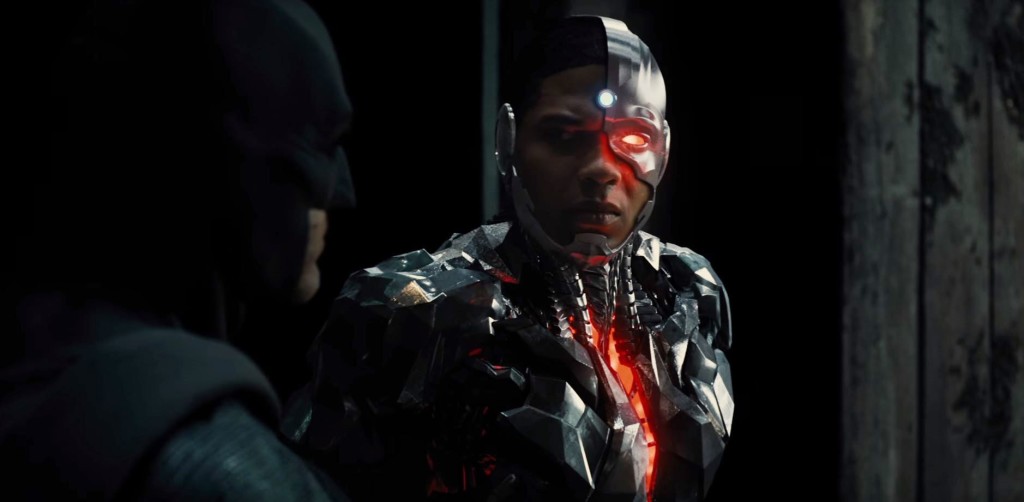 Ray Fisher, who is one of the followers of Zack Snyder and also admires the level of his intelligence and the way he does his work has also commented on the post which Snyder has shared in which we have seen that he has released the picture of Darkseid. Fisher comments are mentioned below: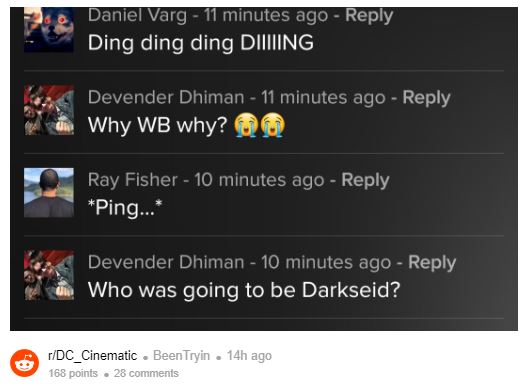 So, with this comment from Ray Fisher we can see and know that Zack Snyder really has a lot of backing in his project but sadly this also isn't going to push Warner Bros. in order to break the bank for 'Snyder Cut'.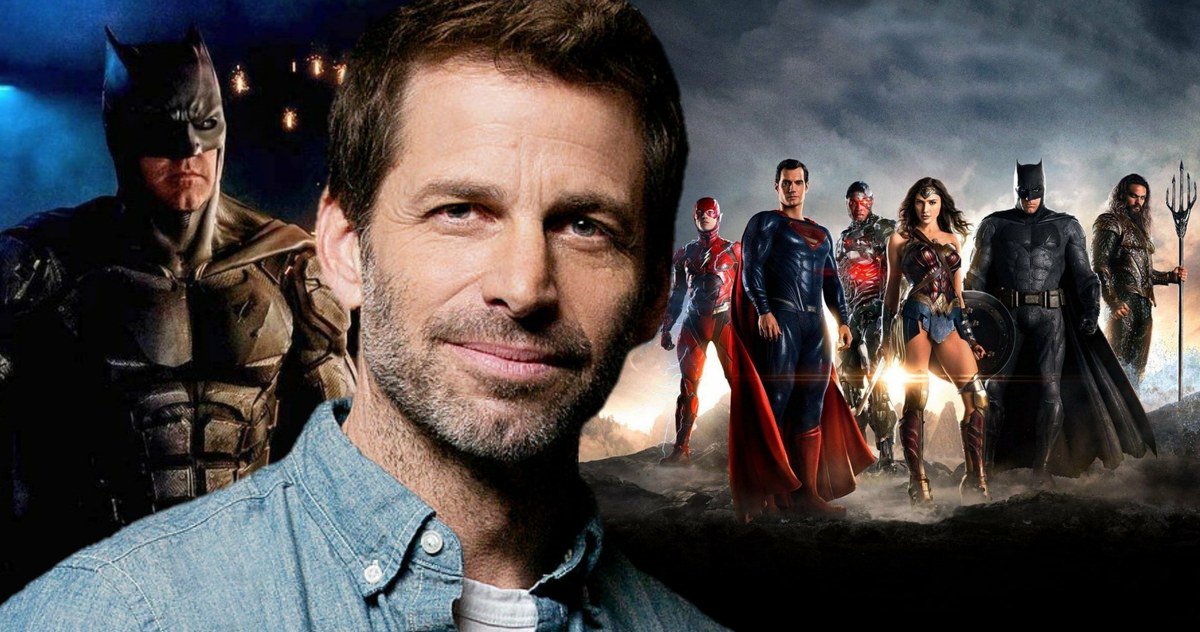 There have been huge campaigns in favor of releasing the 'Snyder Cut' soon but as we all know that there aren't any plans in near future and Snyder can post all these teases for a long time on the other side fans can also keep their campaigns going on as DC is focusing on other big things which they have in front of them.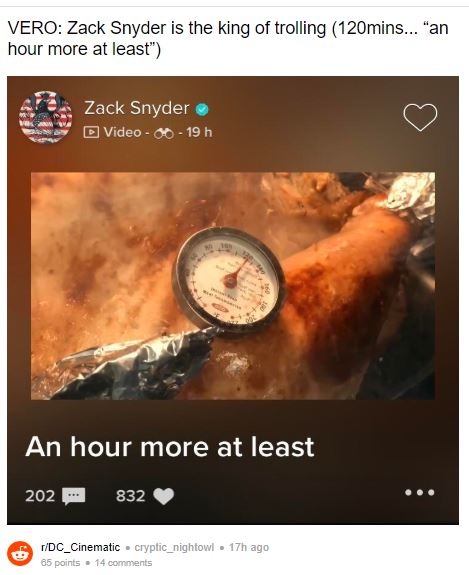 Recently, we have seen that Snyder posted a photo on the internet regarding the run-time of the movie 'Justice League' as he wants to send a signal out there that his plans for the movie were little more as Snyder has posted a photo in which he sarcastically wrote that, "an hour more at least".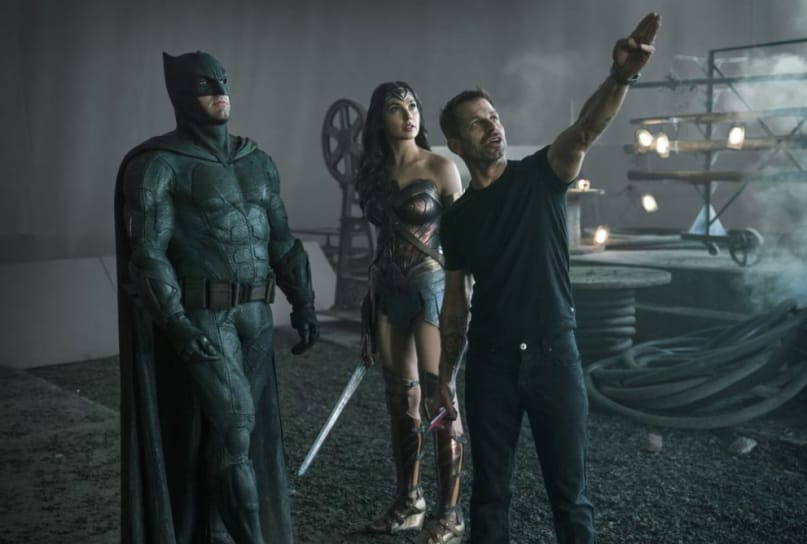 Which clearly tells us that he is referring to his Snyder cut which is rumored and reported to be one hour more and the whole movie would've been divided into two parts with 180 minutes in total. Fans were also disappointed to see the fight wrapping up this early.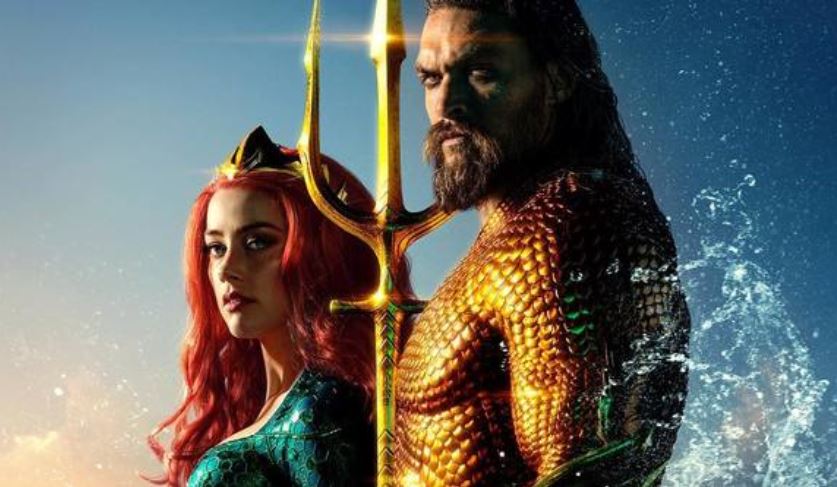 But, I personally think that Warner Bros. isn't going to be affected by all these teases and also the campaigns running by fans on social media because they have stated quite clearly with the kind of approach they're going to use in order to go in the direction they want as DC is turning towards projects like Joaquin Phoenix's Joker, Margot Robbie's Birds of Prey (Kill me but I'm not going to type the full name), Aquaman, Shazam, Wonder Woman 1984, and more movies and projects in the line.
So, what do you think about this tease by Snyder? Tell us in the comments section below.