Movies
New Avengers: Infinity War Art Reveals Groot Making Hands For Eitri
The Art of Avengers: Infinity War has revealed so many amazing details that were, or would have been a part of the film. Amongst those details and various concept arts that came out, we got a few tidbits Eitri the dwarf as well.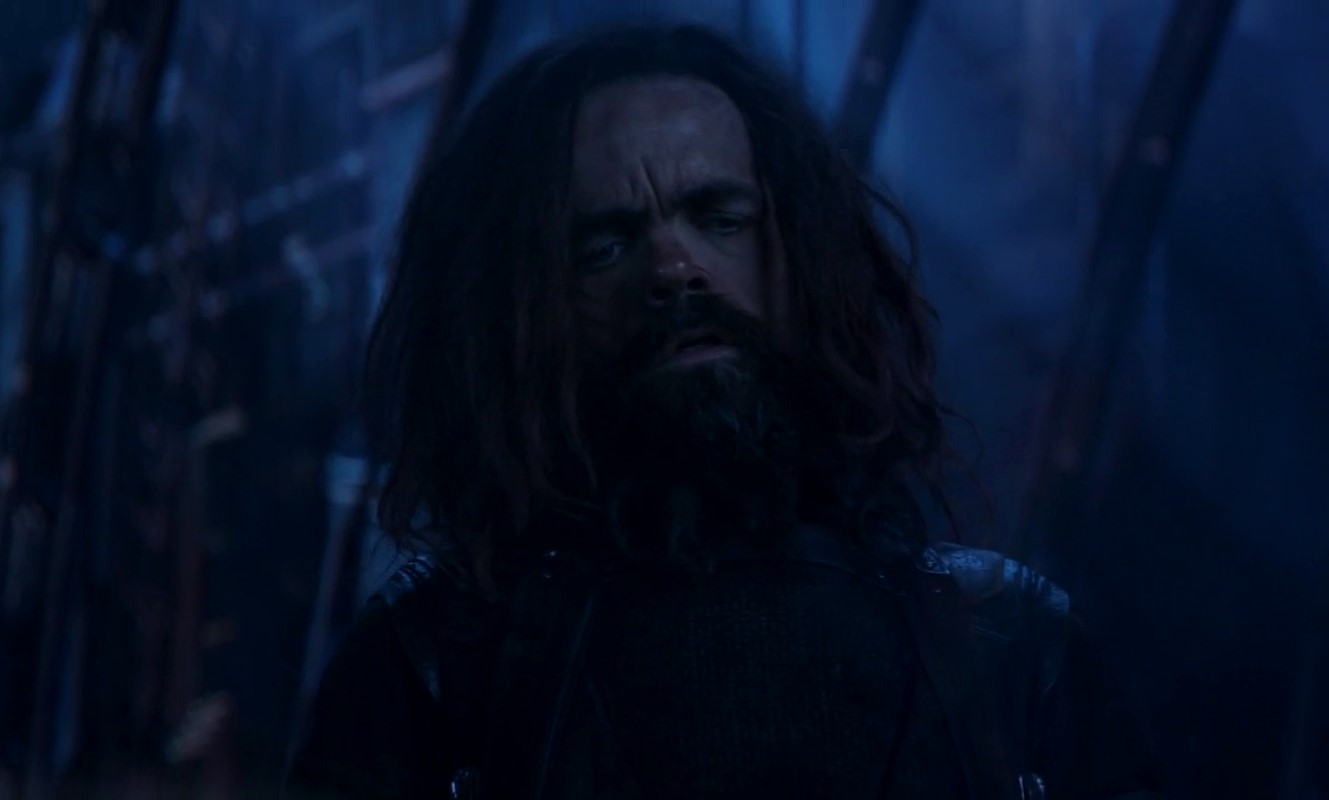 Peter Dinklage's character was actually an amazing addition to the film. Before Infinity War came out, Joe Russo revealed that Dinklage will surely be recognizable in the role that he is playing in the film, even though it might take us a while to figure out who he is.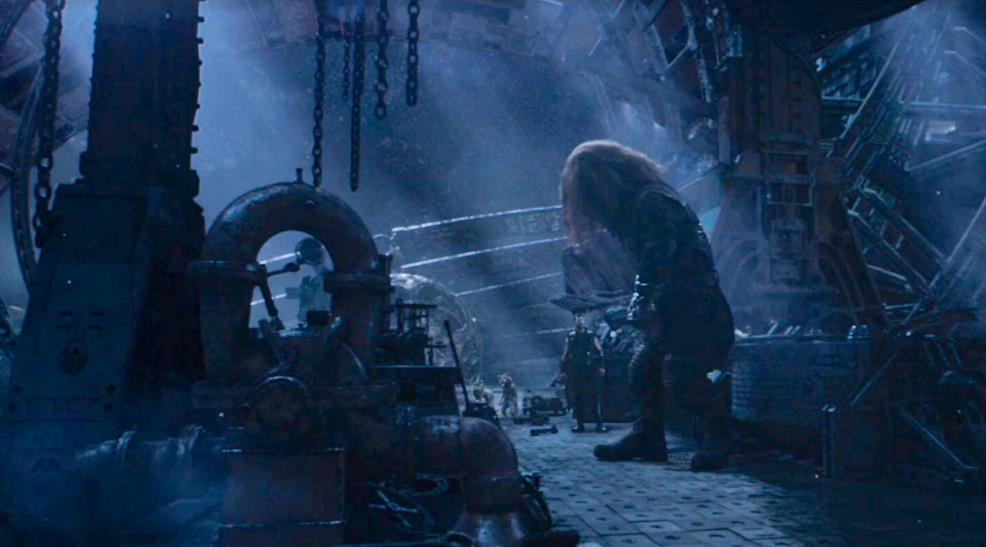 And this is exactly what happened. Dinklage showed us as Eitri the Dwarf, but as it turned out, there was an amazing surprise element to his character. He sure wasn't a regular dwarf as he was gigantic as opposed to normal human beings. He was the only survivor on Nidavellir and turned out very crucial for the plot of the film being the only one that could have forged a new weapon for Thor.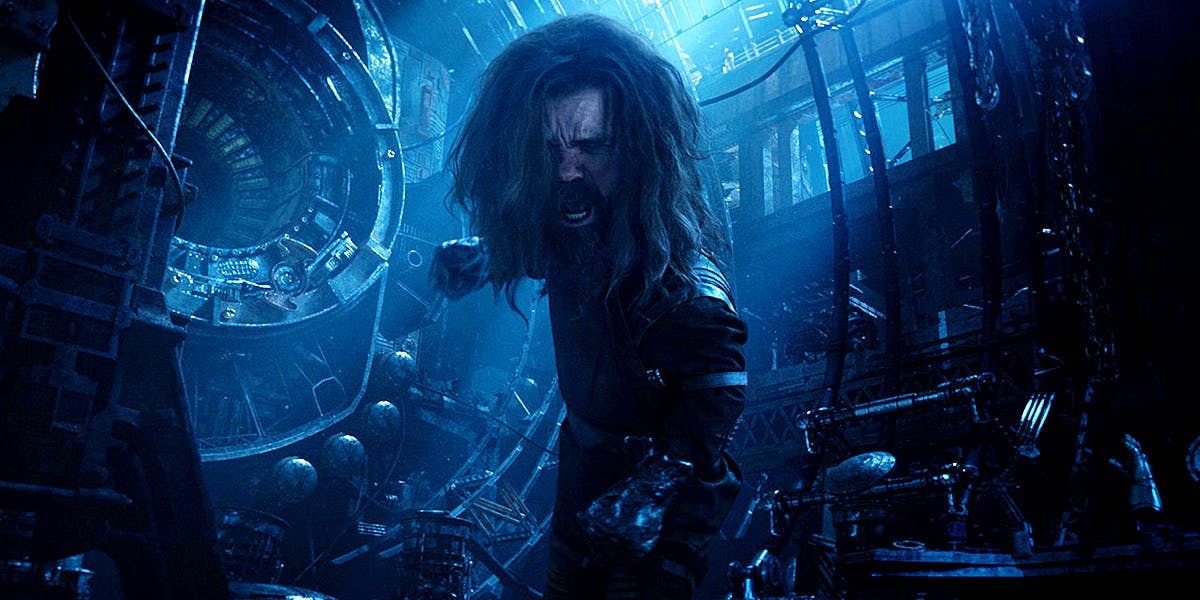 Even though Eitri was the mastermind behind the Stormbreaker, he sure needed some help in actually forging the weapon since Thanos had cut off his hands leaving him incapable of forging a new Infinity Gauntlet. That is where Groot came in.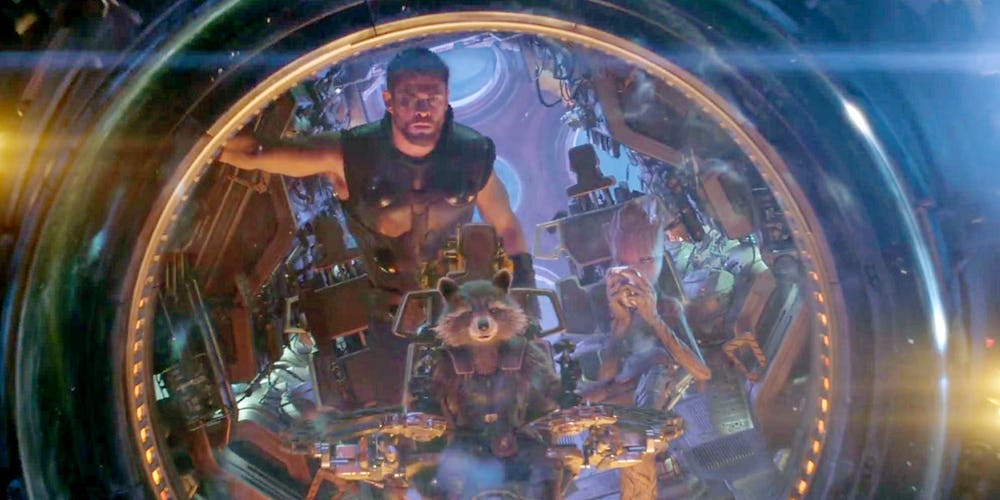 Rocket was essential for the plot as he flew Thor to Nidavellir and gave him a new eye, but the only thing that Groot did in the film was forming a handle for the Stormbreaker.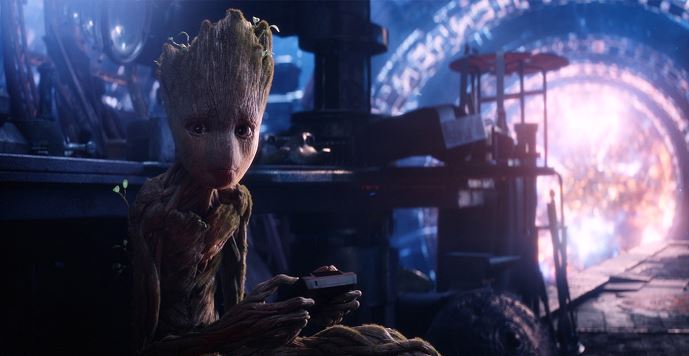 In the early drafts of the film, Groot actually had a little more to do than giving Stormbreaker a new handle. Originally he would help Eitri out by becoming a sort of exo-suit and do whatever Eitri needed to.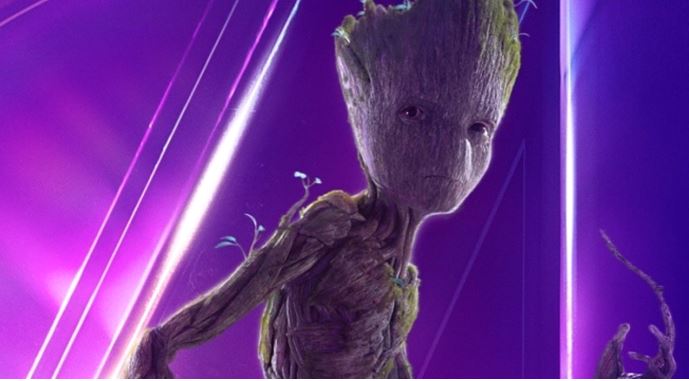 Revealed in The Art of Avengers: Infinity War by concept artist John Staub that Groot had a whole helping montage which would have added to the funny moments of the film. Here's what he said: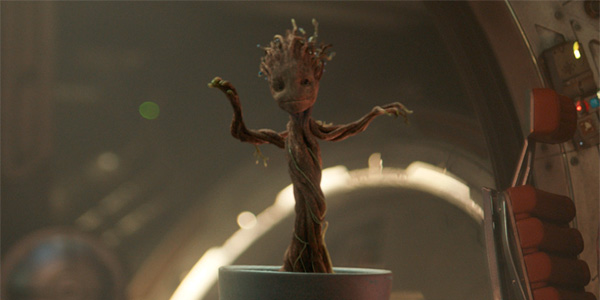 "The original scene in the script just said 'Groot helps Eitri,' giving me a lot of freedom to come up with something interesting and unique. I was handed the script with the scene and was trusted to come up with something cool. Minimal direction was given to me, which left room for my ideas to come through. We already know that Groot can extend and reshape his arms when he fights I thought it would be cool to see him use them in a more utilitarian manner, like to help pick things up or to build something. I also thought it would be kind of cute to see Groot hanging on the back of Eitri like a backpack as they banter to each other about their situation I set up the scene in a simple way that focused on showing how Groot would help Eitri–nothing to dynamic or intense, something more straightforward. It was really fun to draw this scene thinking about the different ways Groot would act almost like a living exosuit and help Eitri do his work."
While this was all in theory, now we actually have the design for how Groot would have given Eitri new hands to work things out with the Stormbreaker. Have a look: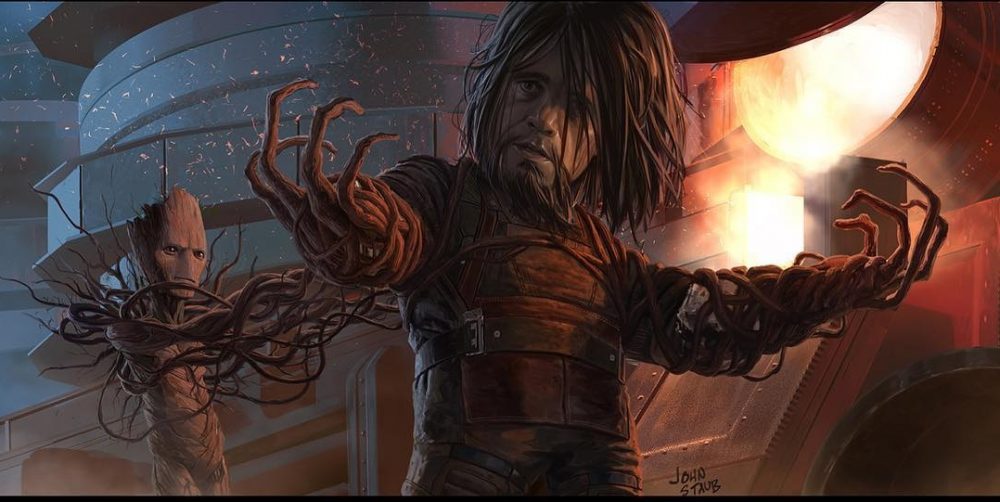 This would have been a pretty cool scene but we are okay with the fact that it did not end up in the film. Groot still had his 2 or 3 cool moments in the film and what he did with the Stormbreaker was also pretty crucial all things considered.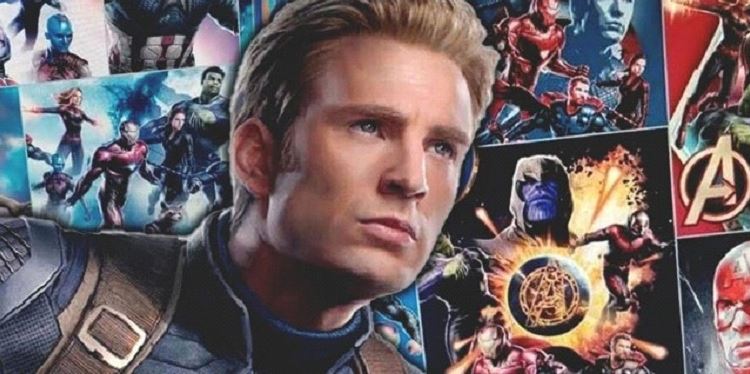 Now, Groot and Eitri will supposedly return in Avengers 4. Hopefully, Groot gets to do something significant in the film when he returns from the dead. Avengers 4 comes out on May 3 and it will presumably star Robert Downey Jr., Chris Hemsworth, Mark Ruffalo, Chris Evans, Scarlett Johansson, Benedict Cumberbatch, Jeremy Renner Don Cheadle, Tom Holland, Chadwick Boseman, Paul Bettany, Tom Hiddleston, Idris Elba, Danai Gurira, Peter Dinklage, Benedict Wong, Elizabeth Olsen, Anthony Mackie, Sebastian Stan, Gwyneth Paltrow, Benicio del Toro, Josh Brolin, Pom Klementieff, Karen Gillan, Dave Bautista, Zoe Saldana, Vin Diesel, Bradley Cooper, Chris Pratt, Paul Rudd, Samuel L. Jackson, Cobie Smulders, Tessa Thompson, Evangeline Lilly, Aaron Taylor Johnson, Cate Blanchett, Michelle Pfeiffer, Michael Douglas, Tilda Swinton, Jeff Goldblum, Katherine Langford, Stellan Skarsgard and Brie Larson.