Iravingu Theevai is a song from the movie, 96 which is a Tamil movie written and directed by C. Prem Kumar who was earlier handling cinematography for Naduvala Konjam Pakkatha Kaanom. The movie features Vijay Sethupathi & Trisha Krishnan in the prominent roles and was bankrolled by Nandagopal of Madras Enterprises. The music of the movie was composed by Govind Menon & Shanmuga Sundaram handled the cinematography. It's a romantic drama film and got released on 4th October 2018. Iravingu Theevai Lyrics are provided below for you so that you won't just hum the song but will sing it correctly.
Iravingu Theevai Lyrics In Tamil
இரவிங்கு தீவாய்…
நம்மை சொல்லுதே…
விடியலும் இருளாய் வருதே…
நினைவுகள் தீயாய்…
அலை மோதுதே…
உடலிங்கு சாவாய் அழுதே…
பிரிவே உருவாய்…
கரைந்து போகிறேன்…
உயிரின் உயிரை பிரிந்து போகிறேன்…
மலைகளின் நதிபோல்…
மனம் வழிந்து வந்தாய்…
வருண்டிடும் நிலத்தில்…
பல கடல்கள் தந்தாய்…
கனவே துணையாய்…
ஒழிந்து போகட்டும்…
இரவிங்கு தீவாய்…
நம்மை சொல்லுதே…
விடியலும் இருளாய் வருதே…
இந்த தாமரை…
குளம் மீறி தனி ஆகுதே…
அதன் சூரியன்…
பகல் இன்றி வெயில் காயிதே…
ஒரு பாதையில்…
இரு ஜீவன் துணை தேடுதே…
அட காலங்கள்…
தடை மீறி தடை போடுதே…
நீ இன்றி நானே தினம்…
வாழ்வதொரு வாழ்வா…
வாழவே வா…
நீ தான் உயிரின் உயிரே…
வரவா…… வரவா……
தினம் தினம் உயிர்த்தெழும்…
மனம் அன்றாடம் மாயுமே…
உயிர் வரை நிறைந்துணை…
மனம் கொண்டாடி வாழுமே…
மரங்கள் சாய்ந்து…
கூடு வீழ்ந்தும்…
குயில்கள் ராகம் பாடுமே…
இரவு தீர்ந்து ஓய்ந்த போதும்…
நிலவு பொறுமை காக்குமே…
மழை வழி கடல் விடும்…
விண்காதல் மண்ணை சேருமமே…
உன்னை உடல் பிரிந்தினும்…
என் காதல் உன்னை…
சேர்ந்து வாழுமே…
நீ போய் வா வா வா…
End Of Iravingu Theevai Lyrics In Tamil
Iravingu Theevai Lyrics In English
Iravingu theevaee…
Namai chooluthaii…
Vidiyalum irulaai varuthaii…
Ninaivugal theeyaee…
Alai mothuthai…
Udalingu saavaai azhuthaii…
Pirivae uruvaai karainthu pogirenn…
Uyirin uyirai pirinthu pogirenn…
Malaigalin nadhipoll…
Manam vazhinthu vanthaaii…
Varunthidum nilathill…
Pala kadalgal thanthaaie…
Kanavae thunaiyaaie…
Ozhinthu pogattumm…
Iravingu theevaii…
Namai chooluthaee…
Vidiyalum irulaai varuthaee…
Intha thamaraii…
Kulam meeri thani aaguthaee…
Athan sooriyaan…
Pagal indri veyil kaayuthaae…
Oru padhayill…
Iru jeevan thunai theduthaae…
Ada kaalangal thadaai…
Meeri thadai poduthaae…
Nee indri naanae dhinamm…
Vaazhvathoru vazhvaa…
Vazhvae vaa nee thaan uyirin uyiraae…
Varavaa… varava…
Thinam thinam uyirthezhumm…
Manam andraadamm maayumaae…
Uyir varai nirainthunaii…
Manam kondaadi vazhumaae…
Marangal saainthuu…
Koodu veezhnthumm…
Kuyilgal raagam paadumaae…
Iravu theernthu ointha podhumm…
Nilavu porumai kaakkumaae…
Mazhai vazhi kadal viduum…
Vinkadhal mannai cherummaae…
Unai udal pirinthinuum…
En kadhal unnaee…
Sernthu vaazhumaye…
Nee poi vaa vaa vaaa…
End Of Iravingu Theevai Song Lyrics In English
Also Read: Ippave Ippave Parkanum Ippave Lyrics In English And Tamil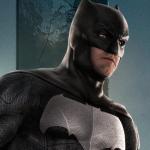 He's the General Manager and Sr. SEO Executive at QuirkyByte. A Tech and gadget enthusiast who loves experimenting with things and is always in a hunt for learning something new, something creative!