Television
Elseworlds Crossover Set Photos Finally Bring Flash, Arrow, Supergirl & Superman Together
While people are excited about DC's Aquaman on the big screen, but with the beginning of the new seasons of the Arrowverse, people are really looking forward to this year's Elseworlds crossover because of what the big event is teasing this time around. The first crossover brought in an Alien invasion, and the second crossover amped things up even further by making the heroes take on the Evil Nazi versions of themselves.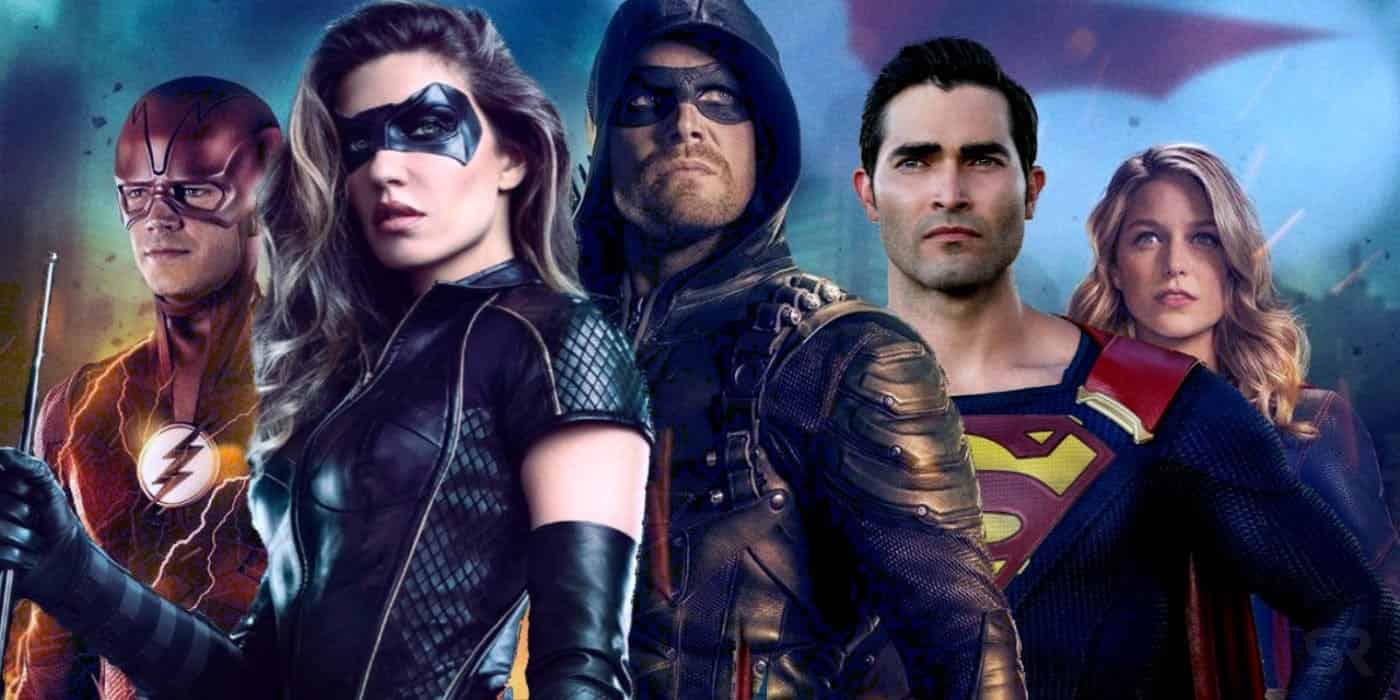 This year's crossover will supposedly explore new corners of the Multiverse by having a literal "Crossover" of the identities of certain characters. We understood this after looking at the official poster and a lot of set photos, which showed Grant Gusting wearing the Arrow suit, and Stephen Amell in the Flash suit.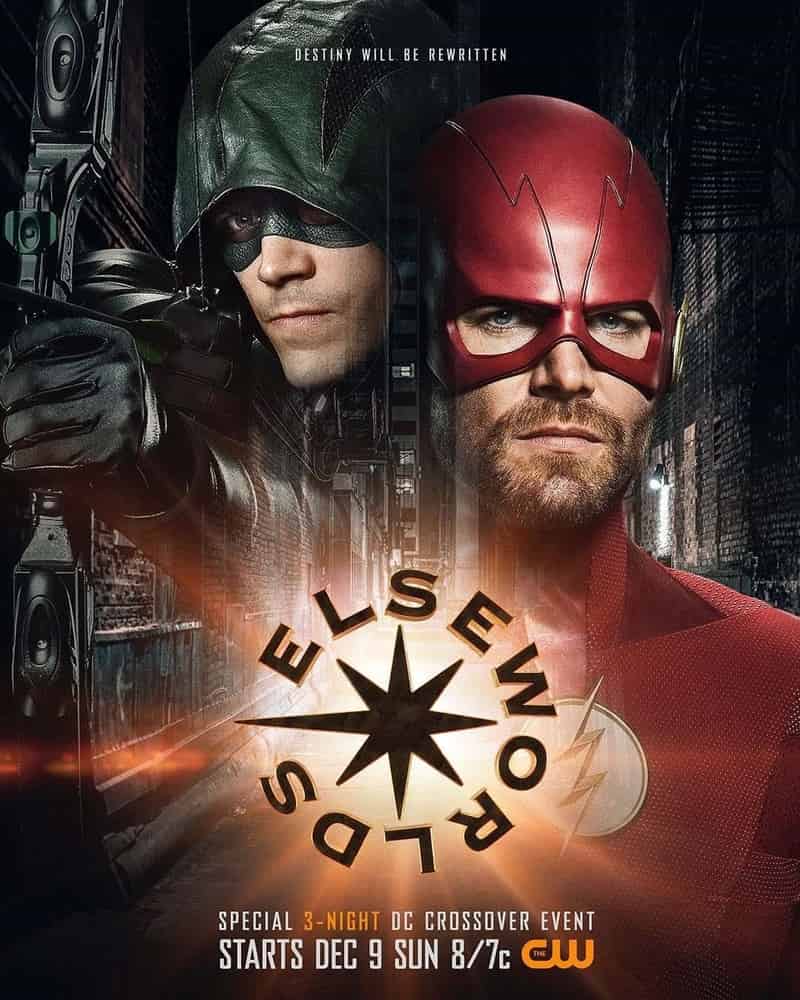 This year's crossover won't be involving the Legends, but we will be having Superman, Lois Lane and Batwoman show up in the larger fray of things. So, to do a headcount, this year's crossover would possibly feature Green Arrow, the Flash, Supergirl, Wild Dog, Mr. Terrific, Spartan, Black Canary, Killer Frost, Martian Manhunter, Superman, Felicity, Iris, Vibe, Guardian, Lois, Alex, and Batwoman. Seeing so many names together, it is safe to say that we would probably not miss the Legends in the Crossover event.
So far we have seen quite a lot. Barry and Oliver altering their suits, the Flash from the 90s and what not! We also got to see the set photos of Superman in his iconic Black Suit, but he is believed to be one of the villains of the crossover event, and now this has been confirmed by a new set photo which brings Arrow, Flash, Supergirl, and Superman together for the first time in 4 years along with the evil Black Suit Superman. This is surely the iconic moment we all have been waiting to see in the Arrowverse.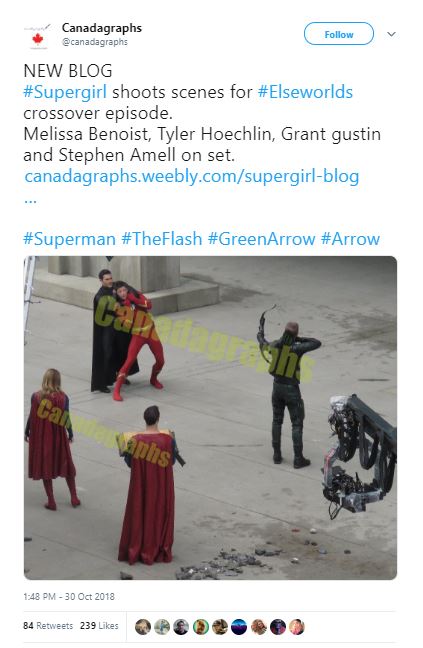 It is good to see Superman get some importance in the Arrowverse, as so far it was only Supergirl who was amongst the lead characters of the show. But since a Superman show on the CW is also under works we'd obviously get to see the build-up to that before it airs on the network.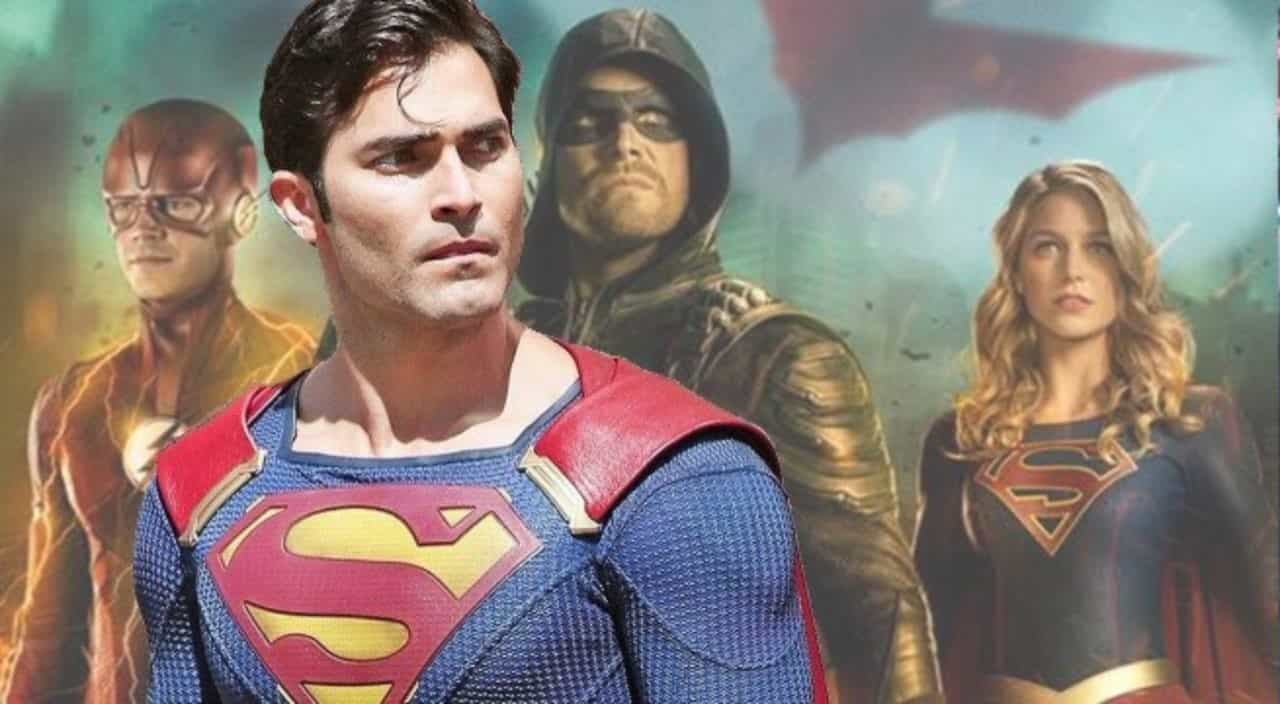 The new seasons on the CW have brought in plenty of new aspects into the mix, and one of those it the new suit of the Flash. People did not like the suit at the first glance due to a set photo that they got to see, but when the official image of the suit made its way to the net, people actually loved it.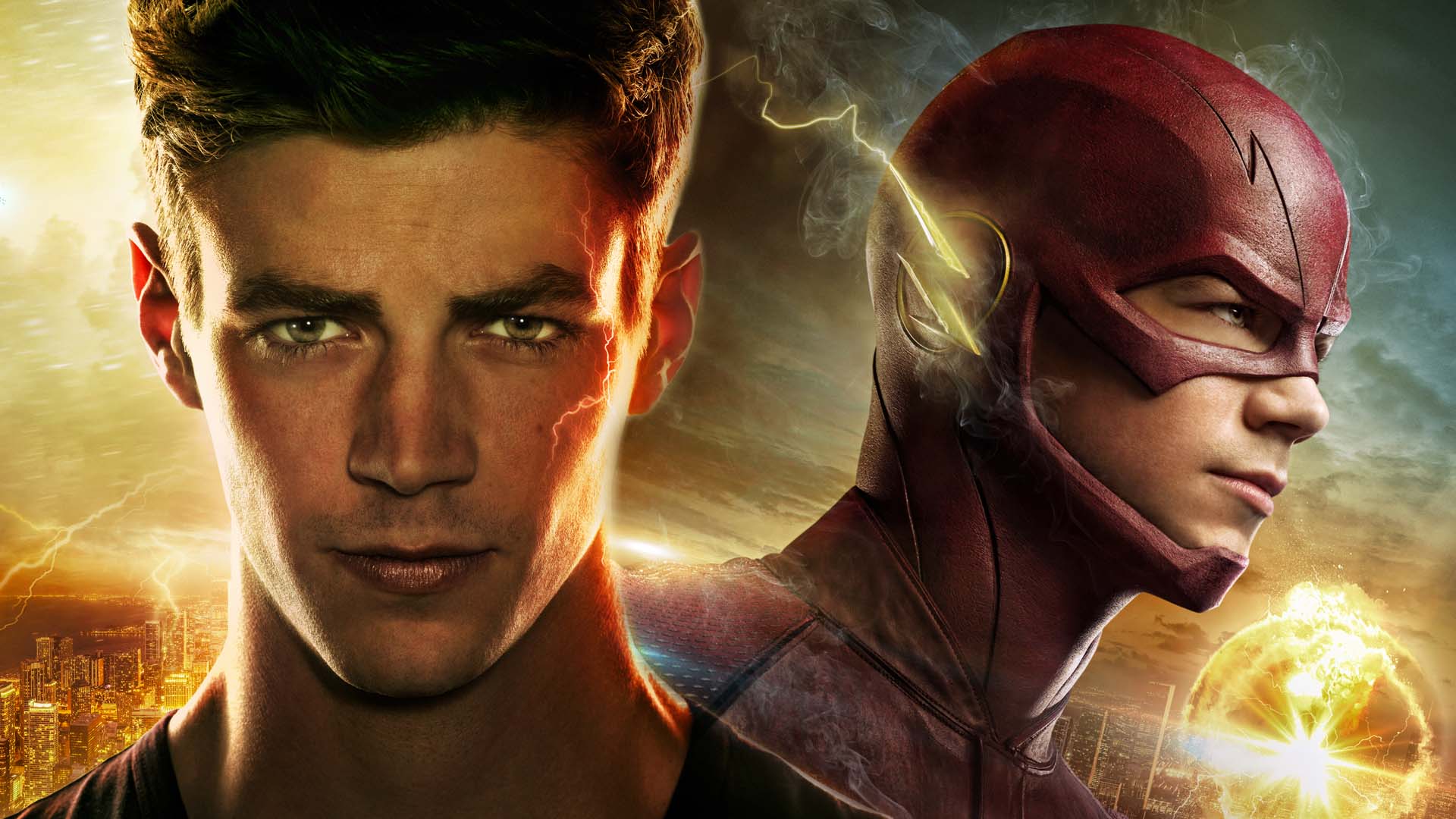 Grant Gustin was pretty vocal on the backlash that the new suit received after the first set photo leaked. He posted a long statement on Instagram saying: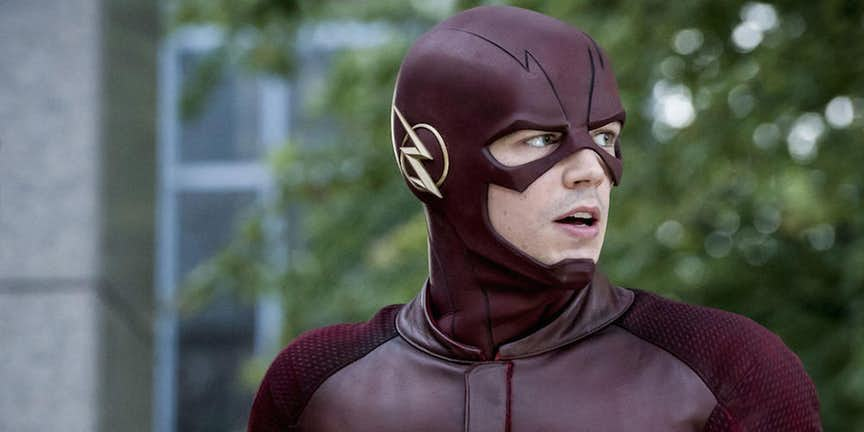 "So here's the thing about this bullsh*t photo leak, It's a cool suit. There's a terrible photo that I was unaware was being taken, much less being posted. Some things need work and they will be worked on. We'll get there. As far as the body shaming. That's what pisses me off. Not even just for my sake. I've had 20+ years of kids and adults telling me or my parents that I was too thin. But there's a double standard where it's OK to talk sh*t about a dude's body."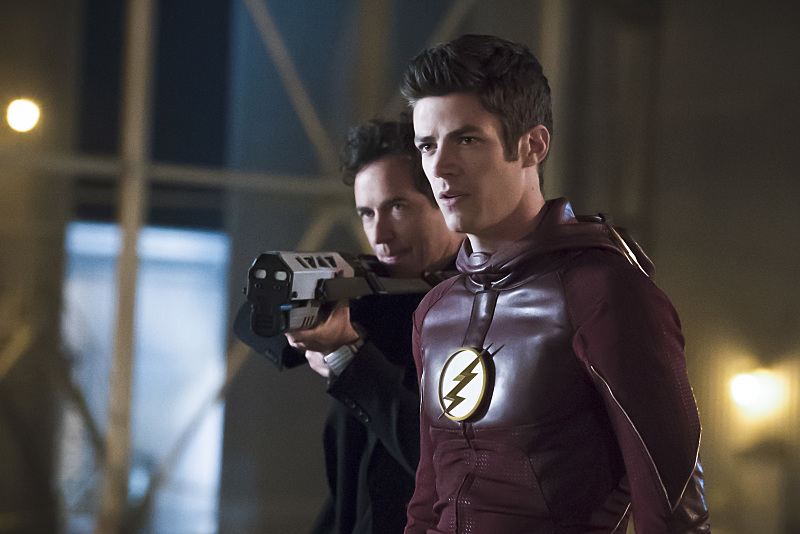 "I do my best to stay in shape and add as much size as I can throughout these seasons. I'm naturally thin, and my appetite is greatly affected by stress. Stress is something that ebbs and flows for me throughout a season. Thus, gaining weight is a challenge for me."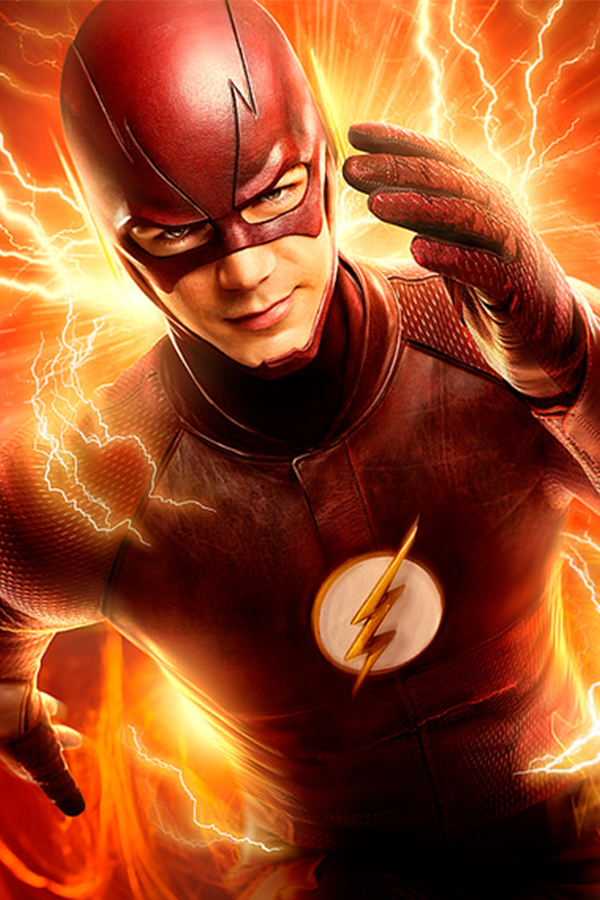 "I didn't cast a slim actor as The Flash. I went to an audition for a role I never dreamed I'd actually book. But, here I am 5 seasons later. I'm happy with my body and who I am and other kids who are built like me and thinner than me should be able to feel the same way. Not only that, but they should be able to feel like THEY could be a superhero on TV or film or whatever it may be some day."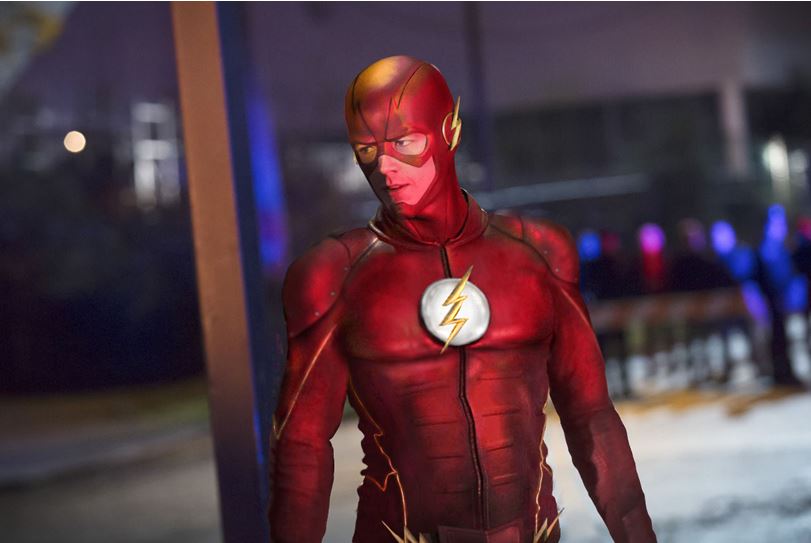 "I love the suit that has been designed for me, and I think when everyone sees it in its entirety, you will love it too. Things have been adjusted since that leaked shot was taken, and more things will continue to be adjusted until it feels right."
Having seen the suit in live action, it actually looks even better than in photos and concept arts. Hopefully, this season of the Flash and the Elseworlds crossover will be the best until now. The Arrowverse Crossover begins on December 9.