Movies
Chris Hemsworth Shares BTS Photos After The Wrap of 'Men In Black' Filming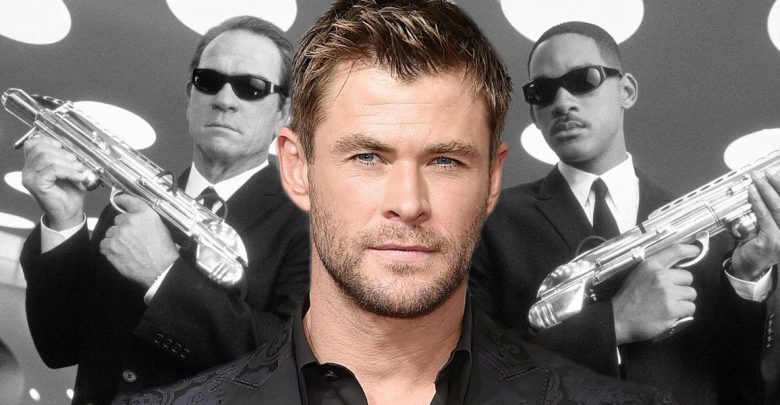 We all know that Chris Hemsworth was busy in the shooting of Men in Black with all his heart and mind. The movie as we all know has Tessa Thompson who has worked with Hemsworth in the movie, Thor: Ragnarok. F. Gary Gray is the man who is directing this movie and a lot of expectations are in the minds of people because we all have seen some extraordinary and terrific movies in all these years from the franchise of 'Men in Black'. But, with Chris Hemsworth is done with the filming of Men in Black, the actor has shared some BTS photos from his Instagram handle.
The actors have announced the news of finishing the filming of the upcoming Men in Black spin-off through his account by sharing some photos of celebrations and relaxing with some of his crew, cast, and friends. You check the photos down below: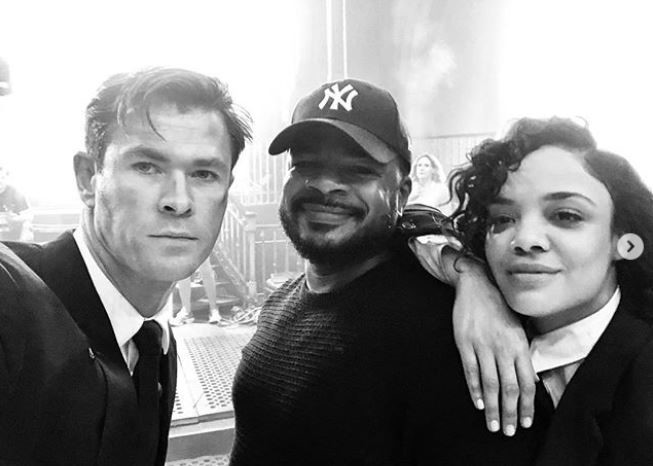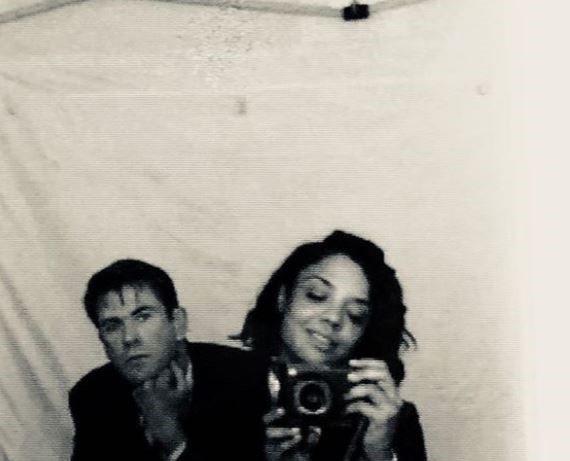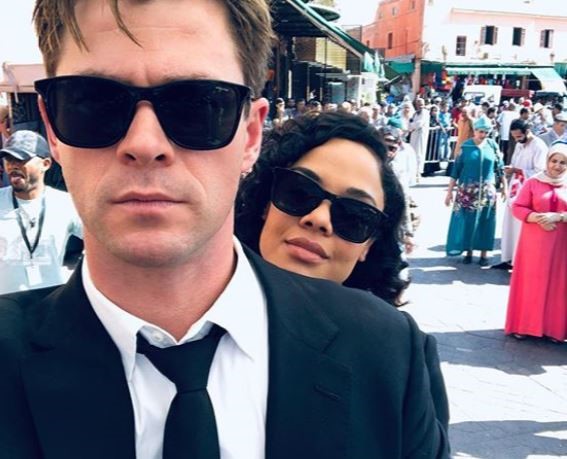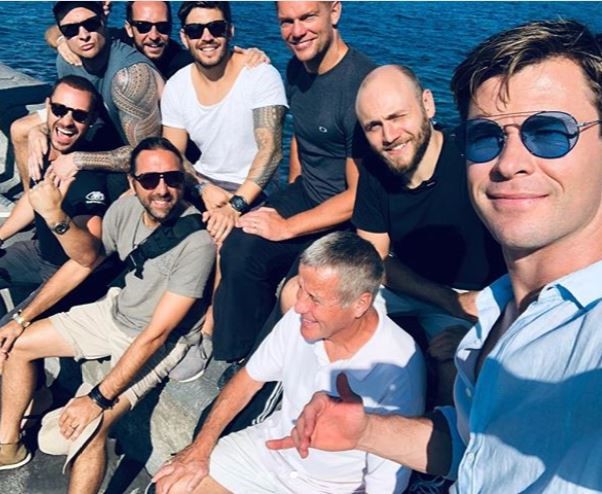 After seeing all these pictures we can clearly see that Hemsworth is very relax and happy after the end of shooting as we all know that he was very desperate for getting a chance in this movie as he's a big fan of Men in Black movies and after all these days of shooting, we can see that why he's so happy and waiting for the release of the movie. Hemsworth also captioned all the photos by writing,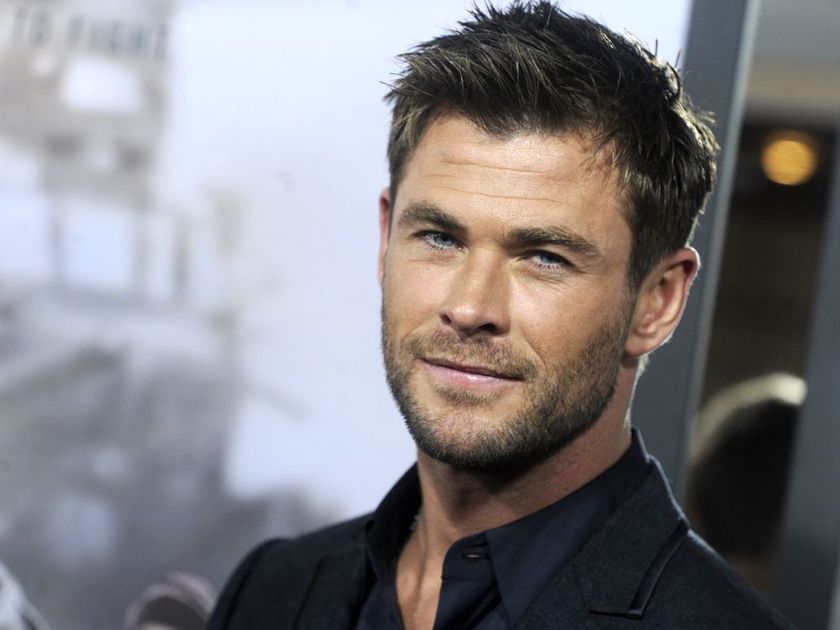 "That's a wrap on MIB for me!! From London to Morocco to Italy and NYC. Thank you to all the fantastic cast and crew who took part on this epic journey and our director F.Gary Gray, cheers for the fun times, big laughs and solid memories. Can't wait to show what we've put together. see you all soon" #MIB@tessamaethompson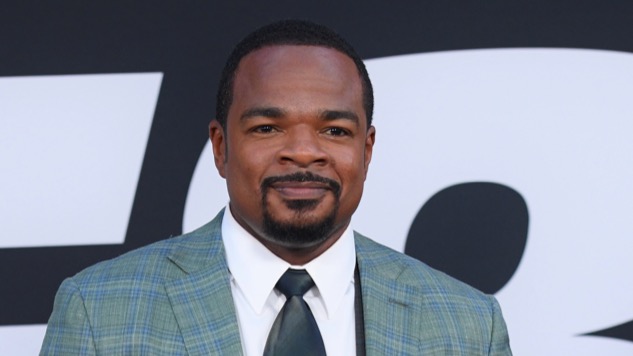 The director of the movie F. Gary Gray has a lot of responsibilities on his shoulders and the director isn't new to such challenges as he has already directed a lot of good movies in the past with the likes of The Italian Job, Straight Outta Compton, The Fate of the Furious, and many other big giants in the industry. So, maybe there's no need for any worry in this scenario and hence we can shift our focus form the director to the man in the spotlight 'Chris Hemsworth'. The actor said in an interview earlier this year that he really wanted to do this character and has also thrown some light on the movie and in which direction they're leading this movie as he stated,
"We're basically trying to put a lot of humor into it like the previous ones. These are obviously some big-big shoes to fill, so we're working our butts off on it to make something pretty epic and fun. They're trying to change up the locations, make it feel unique and different to the last ones as well. So, I think you might even see some different countries, maybe. Some different cities than you've seen in the previous Men in Black movies."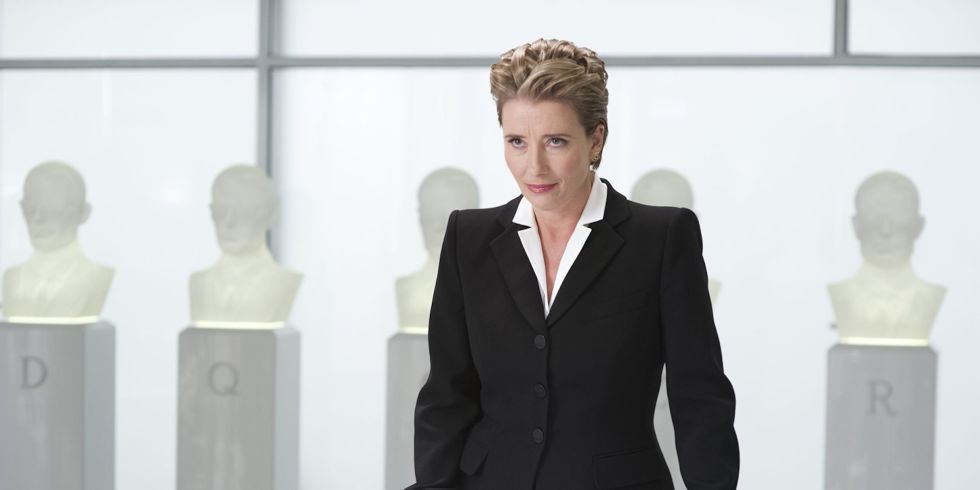 There are a lot of great actors in the cast of this movie as we have Liam Neeson who is playing the role of the head of MIB's branch in the UK, Kumail Nanjiani who is portraying the role of Pawny, Emma Thompson as Agent O, with Rafe Spall and Rebecca Ferguson also coming into the cast of the movie despite their roles not getting disclosed by the makers yet. So, with all these talented actors and actresses with them, we can surely expect a cracker from the side of the studios.

Also, if we talk about the success of the previous films of this franchise then we can see that a gigantic sum of money we have in front of us as the very first movie which came in 1997 earned a sum of $589.4 million worldwide against a sum of $90 million, the blockbuster debut of the film was followed by Men in Black II in 2002 which collected a sum of $441.8 million and the third movie Men in Black 3 which came in 2012 did a business of $624 million against a budget of $225 million.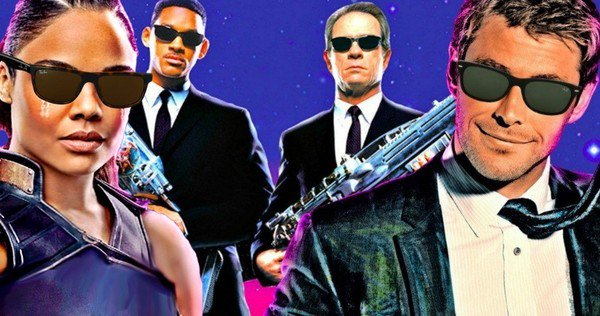 So, we can say that it is a successful franchise and is still regarded as one of the most popular and loved franchise of all-time and hence clearly tells us why people are waiting for this movie so desperately. Are you excited for the movie? Tell us in the comments section below.