Indian
Aravinda Sametha Veera Raghava Review: The Biggest Film of the Season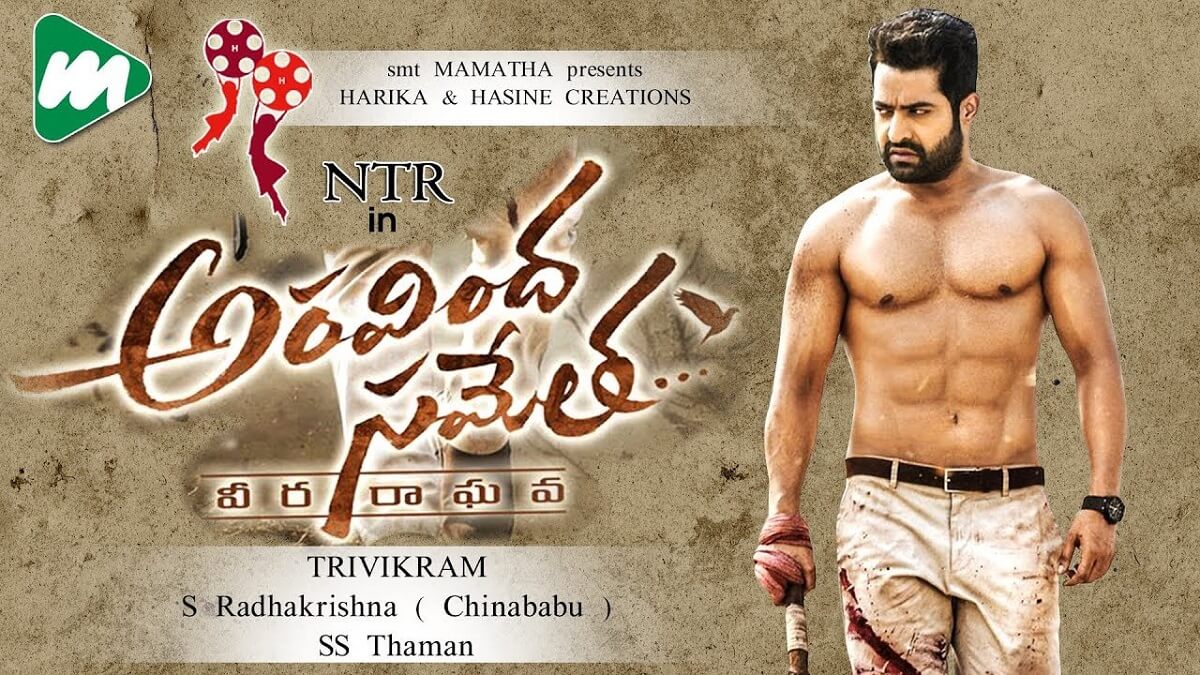 The wait is over! Here comes the biggest release of the year. Dhammu hero NTR and the director Trivikram has teamed up for 'Aravinda Sametha Veera Raghava'. This film is expected to be the biggest film of the season because of the obvious reasons. The film is the solo release of the festive season. This can really help the film to smash the records. The star of the film has given 4 back-to-back hits, the makers of the film are hoping a lot from the film. Telugu sensation Pooja Hegde is the lead actress, accompanied by Eesha Rebba, while Jagapathi Babu plays the villain. Presenting, Aravinda Sametha Veera Raghava Review.
Aravinda Sametha Veera Raghava
The film is said to have 162 minutes running time with the certification of 'U/A'.
The film starts with Rayalaseema backdrop, with the storyline of two conflicting groups, lead by Narapareddy and Basireddy, played by Naga Babu and Jagapathi respectively. NTR plays the role of the son of Narapareddy, whose name isVeeraraghava Reddy, who is introduced to the village with the life-threatening plot. It's actually a bloodbath.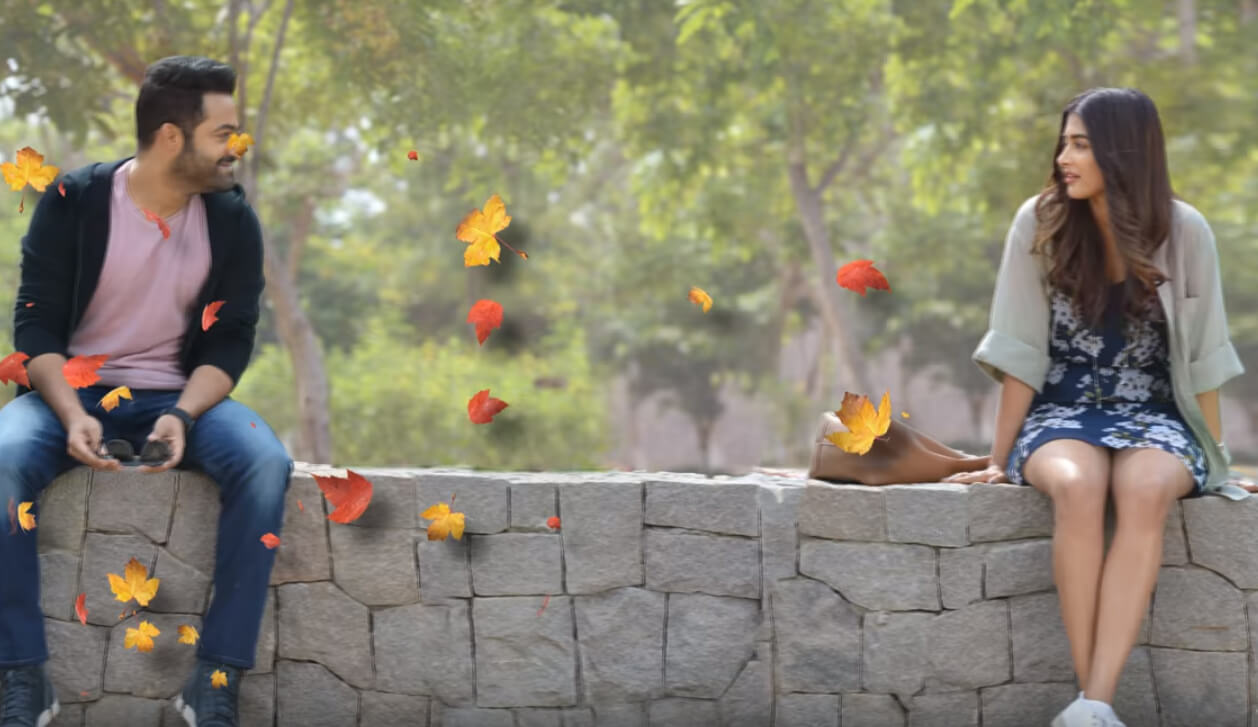 Pooja Hedge is seen as an anthropology student and budding filmmaker, whose name is 'Aravinda'. Pooja did a fabulous job with her dubbing. And trivikram's amazing dialogues with balanced humour and intense sequences work better this time. Eesha Rebba plays Aravinda's sister, named Sunanda.
Despite of the commercial nature of the film, producer, S. Radha Krishna, and the director, Trivikram has managed to give his touch to the movie that charts the transformation of the rigid protagonist. The film is promising enough even in the second hour. NTR being a commercial hero has done a great job. It seems like Diwali has come for his fans.
The music of the film is directed by S. Thaman
Review
The film got 4 stars and 8.4/10 overall rating. The film just has some drawbacks like it lacks comedy and some parts of the second half are said to be a bit complex, but a lot from the film is worth praising like, the dialogues are commendable the storyline and the performance of all the actors are worth appreciating. The movie altogether is ultimately a must watch for all adults.
This was our article on Aravinda Sametha Veera Raghava review, we hope you like it!