To oppose a hero, there would always be an opposite character, a sole villain opposing the hero. The Marvel Universe is full of heroic deities and for obvious reasons, there are villains too opposing the hero, wanting to kill the hero and become sole ruler of this multiverse. While some draw their strength from the fear, others use the souls of their worshippers for their strength. From the multiple pantheons, here's the list of 10 most villainous Marvel Gods:
Thanos
It's hard not to think about Thanos when we talk about Power as the images of Infinity War is still fresh in our mind. As an Eternal of Titan, he was born immortal with supernatural speed, stamina and he could absorb and project vast quantities of cosmic energies. He had the ability to knock out Hulk when he uses his energy to blasts out and not to forget about Infinity Gauntlet which gave him mastery all over reality.
Nemesis
She is one of the wisest, omnipresent and capable of creating a multiverse. Nemesis, for once was the only being in existence and her loneliness drove her to end herself and when she was gone or passed away, she became the Seven Infinity Gems and the multiverse came to be. When combining all those gems, she became the ultimate destroyer to create more life. It took Ultrafoce, Avengers, Villians to stop her.
Shuma-Gorath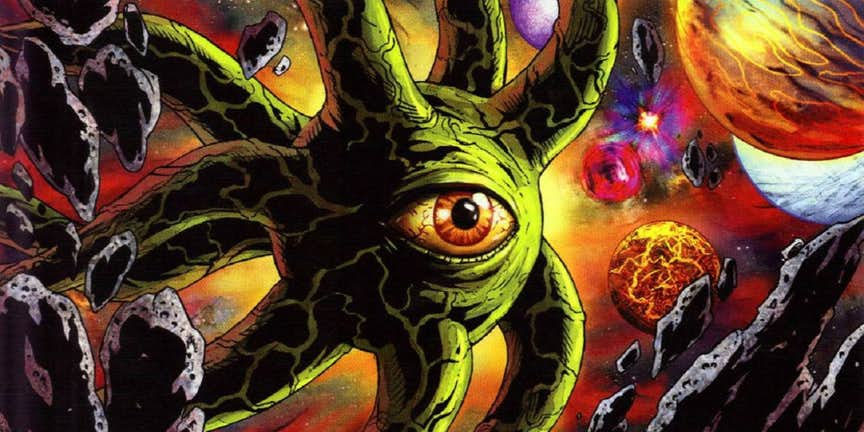 It's hard to stop him as he had the powers to destroy galaxies, as well as complete realities. What we've seen him on Earth is only a fraction of his powers, he is virtually unstoppable in his own realm. He is so strong that even the strongest magic can even wound him.
God Emperor Doom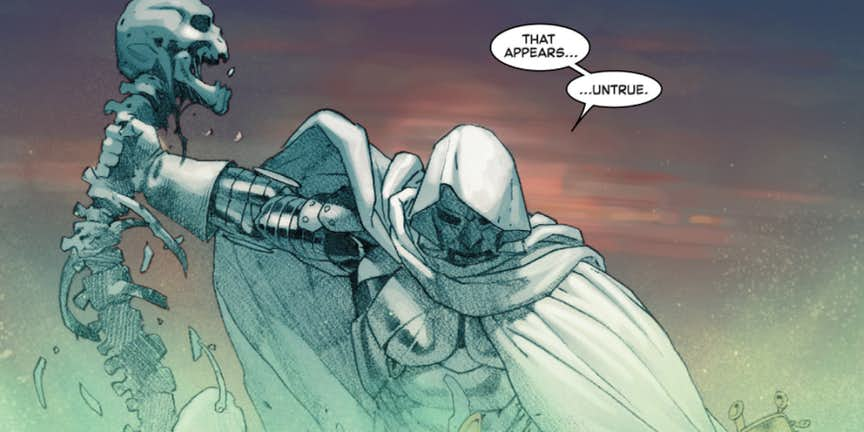 Many Villians have tried to remake this world but Dr. Doom not just recreated the world but the entire multiverse. Beyonders who destroyed every God and the Cosmic Entity were all defeated by Dr. Doom and he also absorbed their powers. He created a reality where he was the God and the husband of Sue Storm.
Chaos King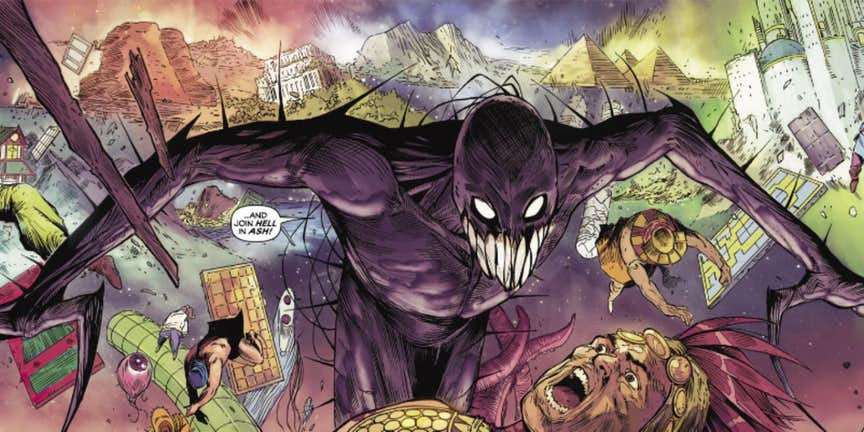 Being an ancient being and the guardian of the Japanese Land of Unliving, he has immense powers and he has defeated a myriad of gods from multiple pantheons. Powers like turning invisible, creating energy blasts on par with Zeus's lightning and animating armies of unloving make him a super-powerful villain.
Chthon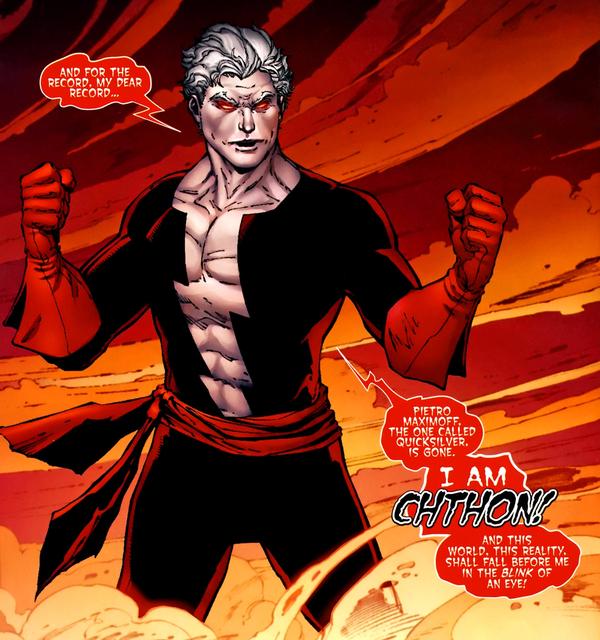 Considered as one of the eldest Gods, he dedicated his time to study mystic arts and become the first dark sorcerer. He ruled the earth for a million years and he created his own dimension where he had his own control. His only weakness is that he cannot leave his dimension.
Loki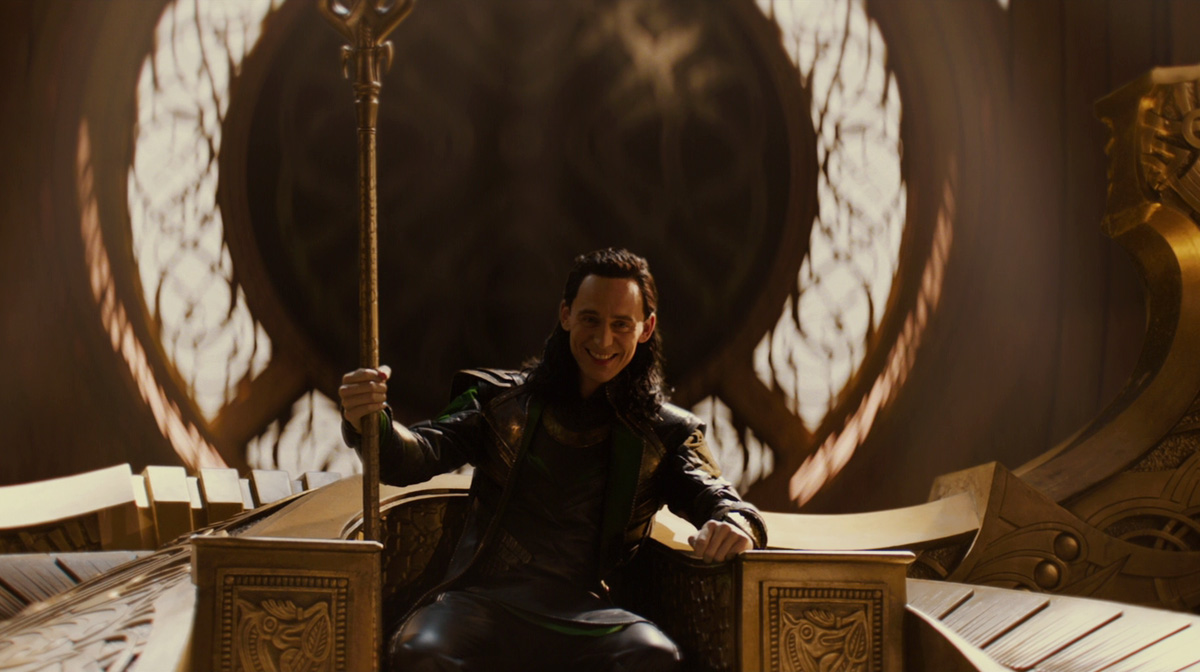 Loki Laufeyson, favorite God of Mischief isn't the strongest Asgardian pantheon. But he has other powers which makes him a Super-Villian like Magic. His sorcery skills are compared with Karnilla who is the greatest Asgardian sorceress of all time. Other powers like shapeshift, teleport and grant powers to immortals make him a powerful villain.
Mephisto
This Devil controls a small dimension, spending his time to entrap and corrupt souls. He feeds off the evil on the Earth and he concentrated mostly on Humans. He has enormous powers but the only weakness is that if he leaves his dimension, his powers get drained very quickly.
Cul (Serpent)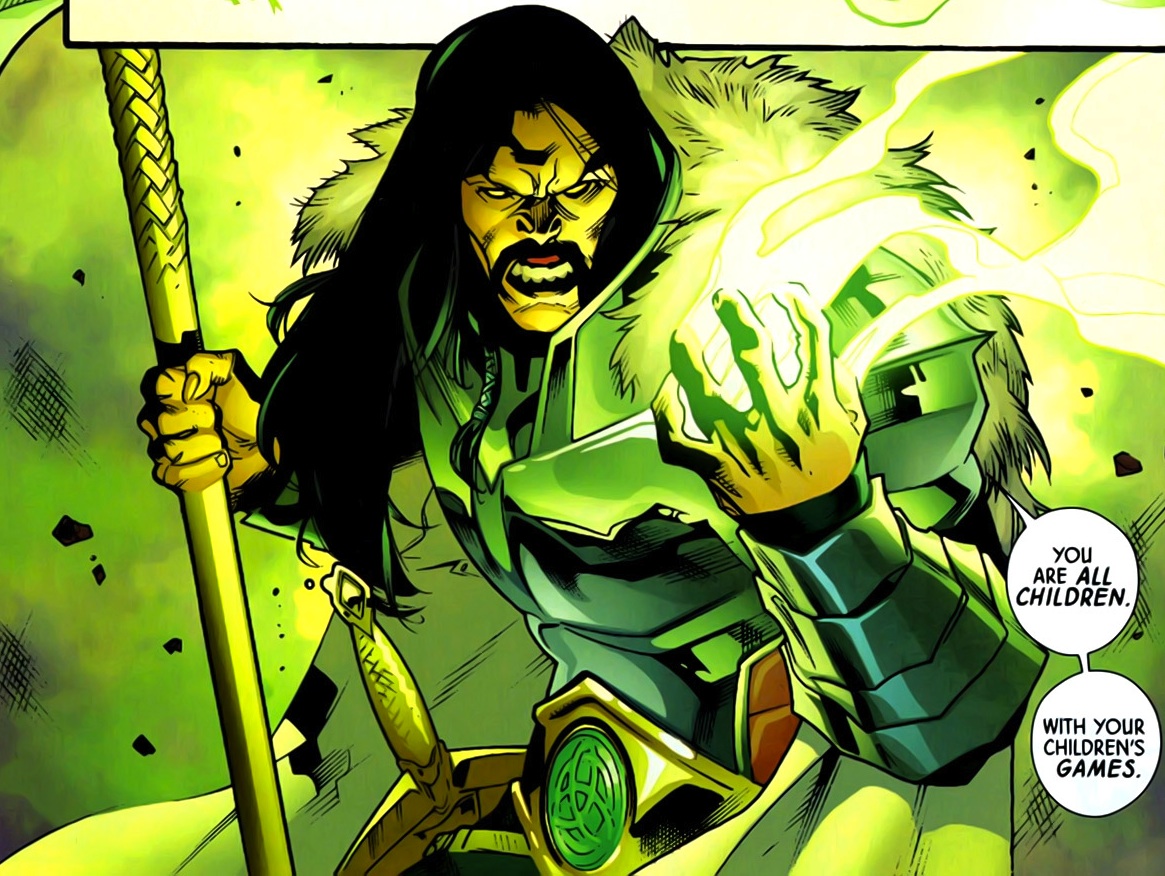 This God of fear has a mastery of magic and is a skilled warrior. He is more powerful than other Asgardians. He is so powerful that even Odin couldn't stop him. During "Fear Itself"Thor used the most powerful Asgardian weapon – Odinsword to defeat his evil uncle, but it cost him his life.
Abraxas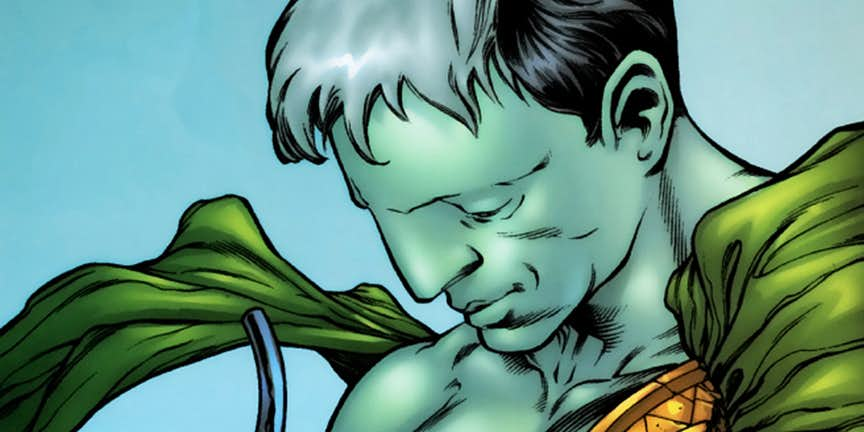 He was so powerful that Eternity has to ensure that there was always a powerful being keeping a check on him usually the Galactus in each dimension. But, in the Prime Universe, as Galactus died, Abraxas broke free and terrorized multiple realities. The only thing that was able to stop him was a powerful blast from the Ultimate Nullifier.