There is no doubt that Hollywood has given us some of the most wonderful and sexiest celebrities. But then there are those real stunt doubles who just become the center of attention. Check out the images of celebrities with their stunt doubles which will blow your senses:
Charlize Theron
Charlize Theron is one of the toughest actresses working in the industry. She has ventured into all kinds of movies from romantic drama (Sweet November) to sci-fi (Prometheus). She has performed some of her stunts but her stunt double has been with her whenever she needed. For instance, stunts in the movie 'Italian Job' were performed by her stunt-double.
Rupert Grint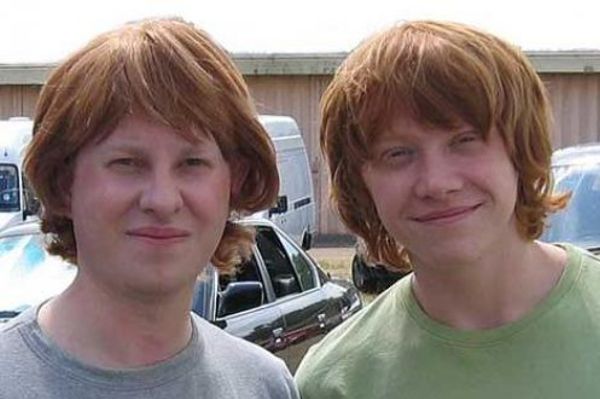 Rupert Grint is known for playing Ron Weasley in Harry Potter franchise. His stunt double was used in some of the scenes but apart from the hair, this may not be the best stunt double in terms of other bodily attributes.
Kate Beckinsale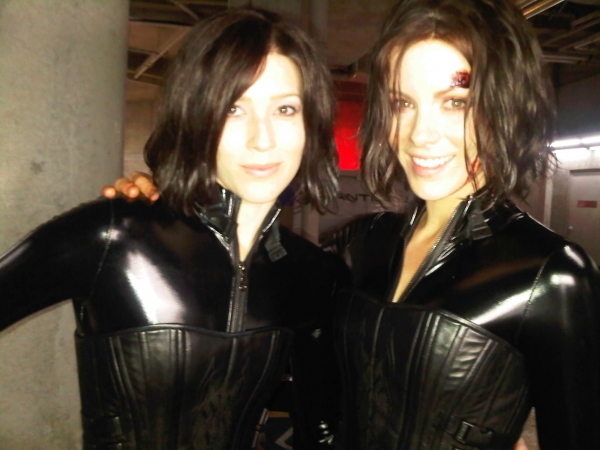 Kate Beckinsale is a sexy British actress who first appeared on British telly and then made her way to glamorous Hollywood. She is known to play Selene, a Vampire warrior in the Underworld series. She was needed to do some really difficult stunts for which her stunt double was used who is as sexy as her if not more.
Angelina Jolie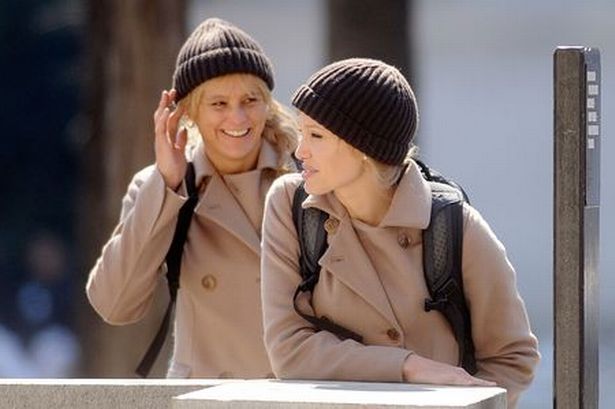 She is the textbook definition of a Hollywood diva who has starred in several blockbuster films. She has been an action heroine throughout and done films like Tomb Raider, Salt, Wanted, Mr & Mrs Smith which required her to do some amazing stunts.
Natalie Portman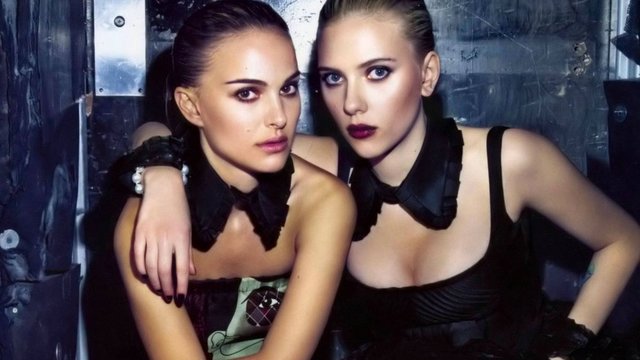 Natalie Portman is a popular actress who blew everyone's minds with her performance in Black Swan. She has done action thrillers too such as V For Vendetta which required her to do some stunts for which her stunt double was used.
Lynda Carter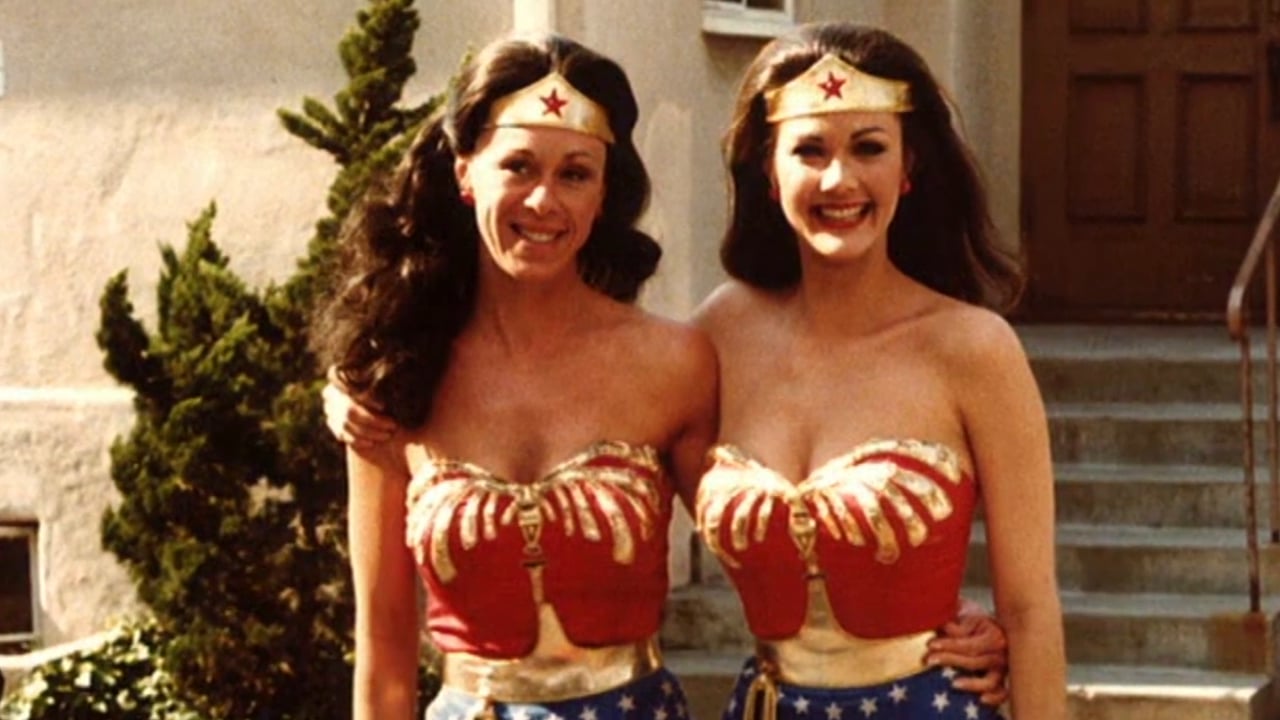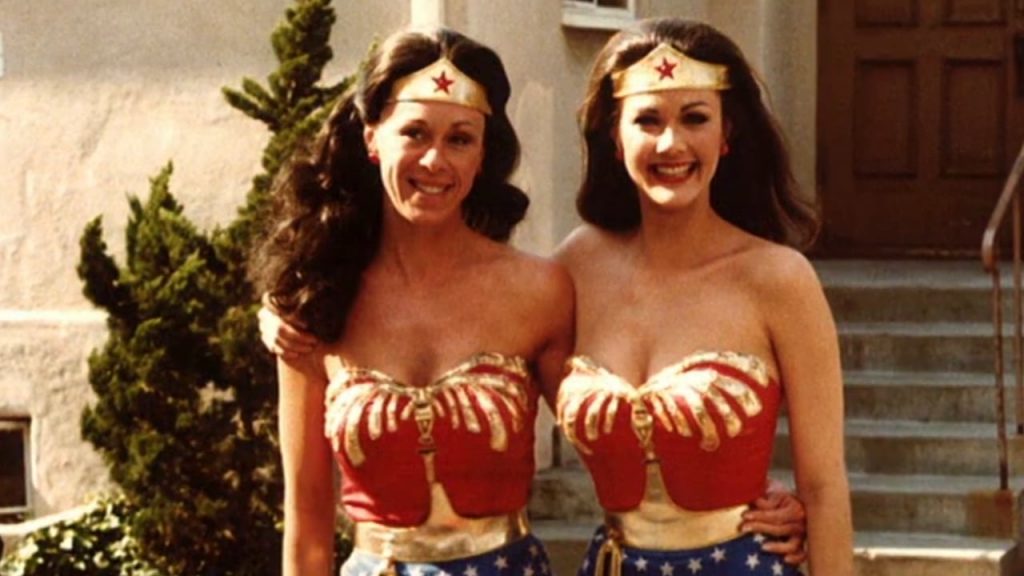 Lynda Carter was the original Wonder Woman who played the iconic character during the 70's. She is likely to make an appearance in Wonder Woman 2 to be directed by Patty Jenkins. She has used her stunt double number of times for difficult stunts.
Tom Hardy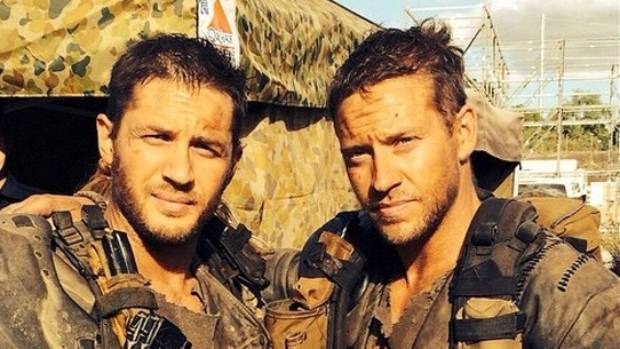 Tom Hardy is known for his insane physical transformations to justify the characters he is playing whether it is Bane in 'The Dark Knight Rises' or Bronson. But sometimes even he requires a stunt double, for instance, in Mad Max: Fury Road some of the insane stunts were done by his double.
Jackie Chan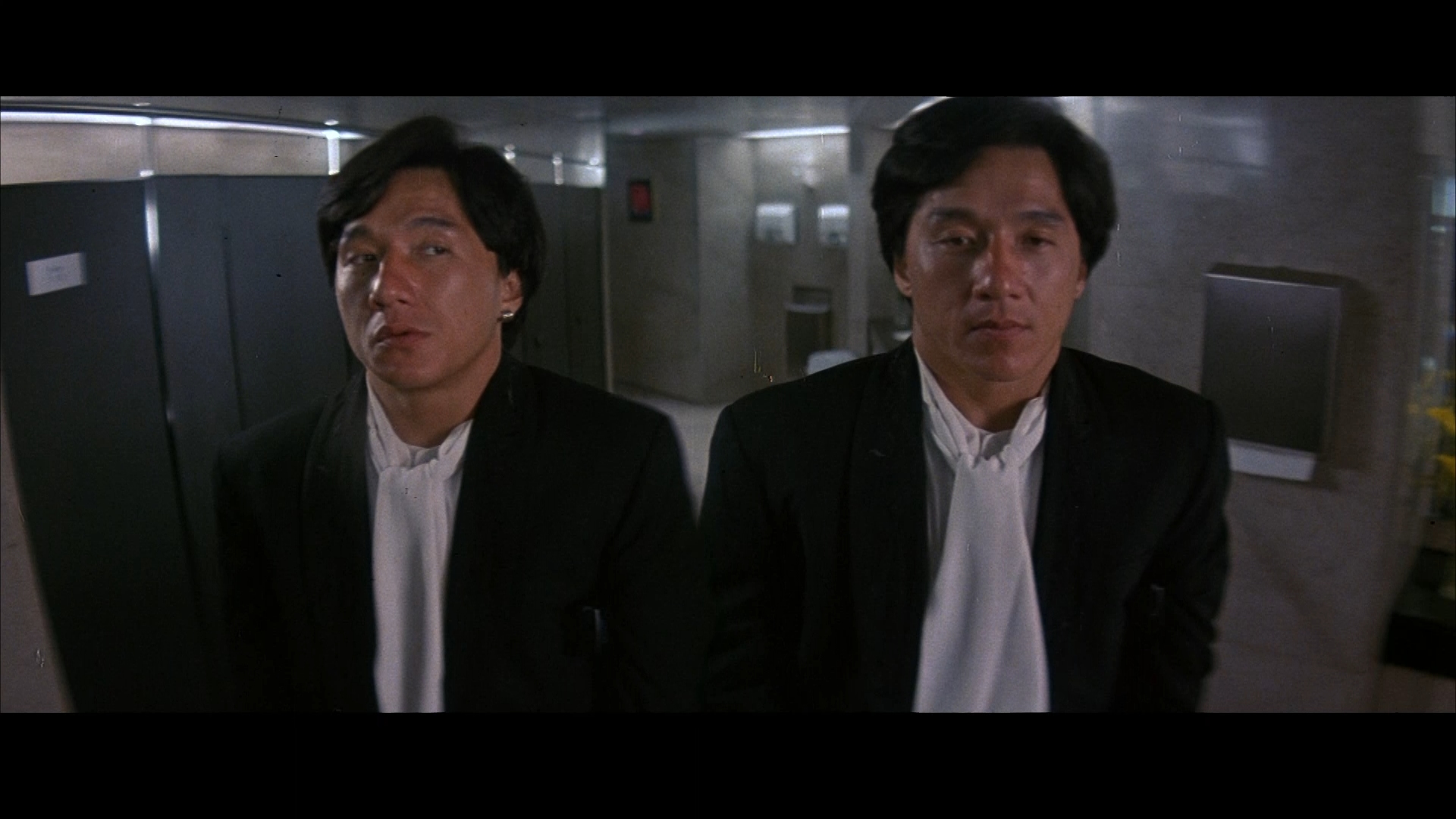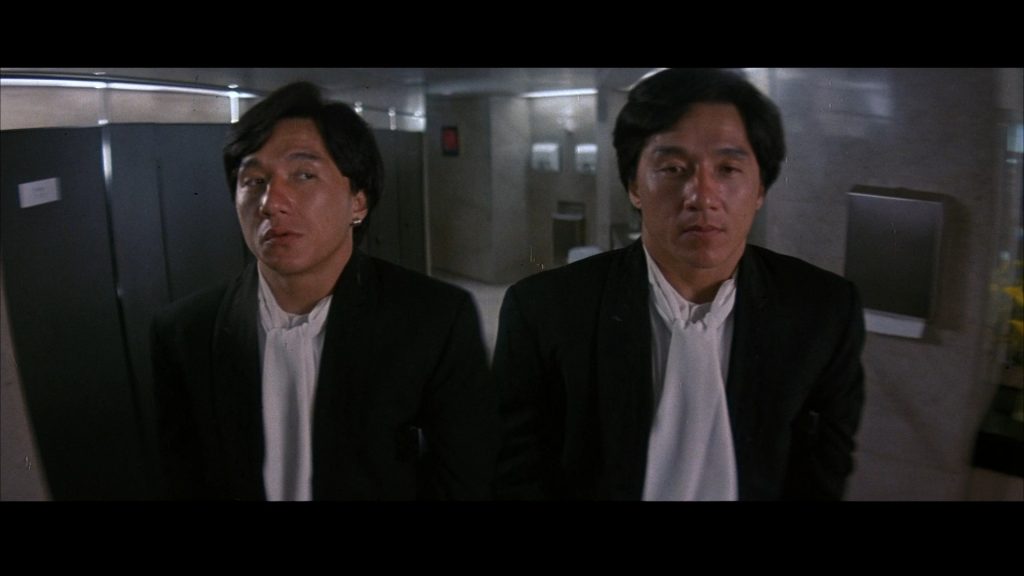 Jackie Chan is famous for performing his own stunts in the movies, there are so many behind the scenes videos of him practicing and mastering stunts we see on the big screen. But sometimes what the director is asking is just too much and requires a stunt double.
Andrew Garfield
Andrew Garfield is a talented, young actor who played Peter Parker aka Spider-man in the Amazing Spider-man series. He has mostly been cast in serious dramas so it was a difficult terrain for him to play a superhero, hence, a stunt double was used for difficult stunts.
Anne Hathaway
Anne Hathaway is not the name that will come to your mind when you are casting Catwoman in a Batman movie. She has won accolades playing sweet, charming characters who brings a smile onto your face. But Nolan cast her as Cat burglar and buoy she was good. Some of her stunts were done by a double ofcose.
Brad Pitt
Brad Pitt is one of the sexiest actors ever to have worked in Hollywood. He has always been a thorough gentleman and a professional actor. His stunt double has been used only a few times.
Cameron Diaz
Cameron Diaz is a young, vivacious actress who is swooned by middle-aged men. She is a perfect combination of perkiness, hotness, and sweetness. She needed a stunt double for action movies like Knight & Day where she starred opposite Tom Cruise.
Chris Evans
Chris Evans suddenly became a huge star as his performance as Steve Rogers aka Captain America in the MCU got him applause from both fans and critics. As one of the most revered and patriotic superhero, you got to do a series of stunts, for some of those Chris needed a stunt double.
Chris Hemsworth
Chris Hemsworth is this suave, macho, talented Australian actor who gained fame for his portrayal of God of Thunder aka Thor in Marvel movies. He showed his comedic side in recent Thor: Ragnarok which fans really loved. He has also used a stunt double few times.
Chris Pratt
Chris Pratt is the new "Mr. Reliable" in Hollywood, he is one of the most sought-after actors in Hollywood as he has this amazing talent of making all his characters believable. He is Star-Lord in GOTG series. He was cast in 'The Magnificent Seven' by Quentin Tarantino for which he needed a stunt double.
Christian Bale and Tom Hardy
Wow…Can you believe that the fight between Batman and Bane in 'The Dark Knight Rises', a part of it was done by their stunt doubles?
Daniel Craig
Daniel Craig is an extremely talented British actor who was made James Bond as he fits the role perfectly. He has already done three Bond movies namely – Casino Royale, Quantum of Solace, Skyfall. He is a prominent action figure which means he is supposed to perform daredevil stunts and for that, he has got an amazing stunt double.
Daniel Radcliffe
Daniel Radcliffe needs no introduction, he played Harry Potter in the epic HP franchise and the rest is history. He also uses his stunt double sometimes but by and large, he is on his own.
Dwayne Johnson
Dwayne 'The Rock' Johnson, a famous WWE star turned highest paid Hollywood actor who has millions of followers, so much as that people are talking about his Presidential bid in 2020. He turned the fortunes of the Fast & Furious franchise and injected new energy when it was going nowhere. But sometimes even 'The Rock" uses a stunt double.
Emma Watson
Emma Watson is the Hollywood superstar of tomorrow. She played Hermione in HP franchise and dazzled the audiences with her strong performance. Her other projects like 'Perks of Being a Wallflower' have also attracted acclaim from critics. She has a stunt double too.
Hugh Jackman
Hugh Jackman is one of the sportiest and nicest persons in Hollywood. He is the Wolverine who served the iconic clawed superhero for over a decade in independent Wolverine and X-Men movies. He was required to do some insane stunts, sometimes he needed a stunt double who is an amazing guy like him.
Jennifer Lopez
JLO is a singer cum actress who has done a bunch of films. She is famous for her performance in Monster-in-Law and Maid in Manhattan. She too has a stunt double.
Johnny Depp
Johnny Depp is one of the most versatile actors who has done pretty outlandish roles in his career. One of the best is Captain Jack Sparrow in the Pirates of the Caribbean movies which made him a huge star as POC became a multi-billion dollar franchise. He has a stunt double who pulled off few stunts for him.
Karen Gillan
Karen is a talented, young woman who made a name for herself in Hollywood. She was part of hit TV series Doctor Who and recently played the role of Nebula in GOTG Vol. 2. She has stunt double as well.
Margot Robbie
Margot Robbie is one of the hottest and stunningly gorgeous actors in Hollywood today. She became an overnight sensation when she starred opposite Leonardo Di Caprio in 'The Wolf of Wallstreet'. Since then she has done varied roles including action thrillers, for which she used a stunt double.
Mark Ruffalo
Mark Ruffalo is a thorough gentleman and a very intelligent actor. He plays Bruce Banner aka Hulk in the MCU. But he has done some pretty serious roles too. Well, he needs a stunt double too sometimes.
Megan Fox
Megan Fox has got her looks and physicality going for her but she is yet to show her acting chops. She starred in Bay's Transformers movies for which she used a stunt double.
Melissa Benoist
Melissa Benoist is a cheerful, talented, dynamic actress who is Kara Zor-El aka Supergirl on CW's Supergirl TV show. She has to do stunts to play a female superhero, there is a stunt double to do just that.
Robert Pattinson
Robert Pattinson was once touted to be young De Caprio but he lost that charisma long back. He is famous for Twilight movies where he was the lead opposite Kristen Stewart. Well, he also got his stunt double.
Scarlett Johansson
Scarlett Johansson is an incredibly talented, gorgeous and a bad ass actress who has got an outstanding list of films to her credit. She plays Natasha Romanoff aka Black Widow in MCU and needed to kick some serious ass, for some of it she needed a stunt double.
Shia LaBeouf
Shia is yet to prove his mettle as an actor despite so many opportunities given to him. He played a lead in Transformers movies and was cast in David Ayer's war film 'Fury' where a stunt double was used for some of his scenes.
Tom Cruise
Tom Cruise is a heartthrob who is one of the greatest action superstars Hollywood has ever seen. He starred in successful MI series where he played Agent Ethan Hunt who carries out extremely challenging missions for an organization called IMF. He is known for performing his own stunts and he got hurt too recently. But for some of the most dangerous stunts, there is a stunt double.
Will Smith
Will Smith is a successful rapper turned Hollywood star who turned everything into gold. He has appeared in several sci-fi and action movies for which he needed a stunt double.