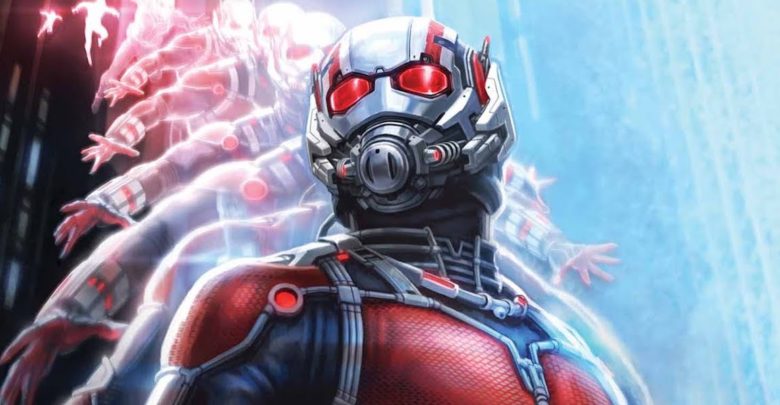 Avengers Infinity War is the most highly anticipated movie coming out in 2018. It is being hyped for almost a year now and as we got to know the details about it, fans have gone even crazier than before. But what comes after that?? The next movie in play after that is going to be Ant-Man and the Wasp about which we do not know that much. But now it is confirmed that Ant-man is going to be in Avengers 4 as well.
Marvel has revealed the first look at the new suit worn by Ant-Man (Paul Rudd) in the fourth Avengers film. In a new set video to promote #DayofGiving, a movement to help those affected by Hurricane Harvey, Gamora herself, Zoe Saldana asks for fans support by donating anything you can to the American Red Cross while alongside Marvel President Kevin Feige, directors Joe and Anthony Russo, the crew members of the fourth Avengers film, as well as several Marvel stars including Rudd, Evangeline Lilly, and Karen Gillan.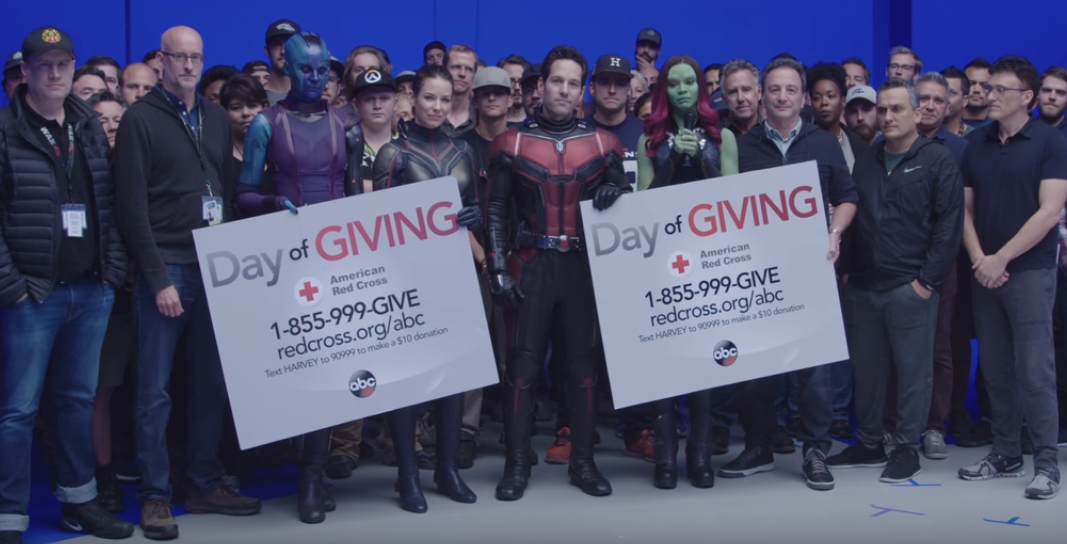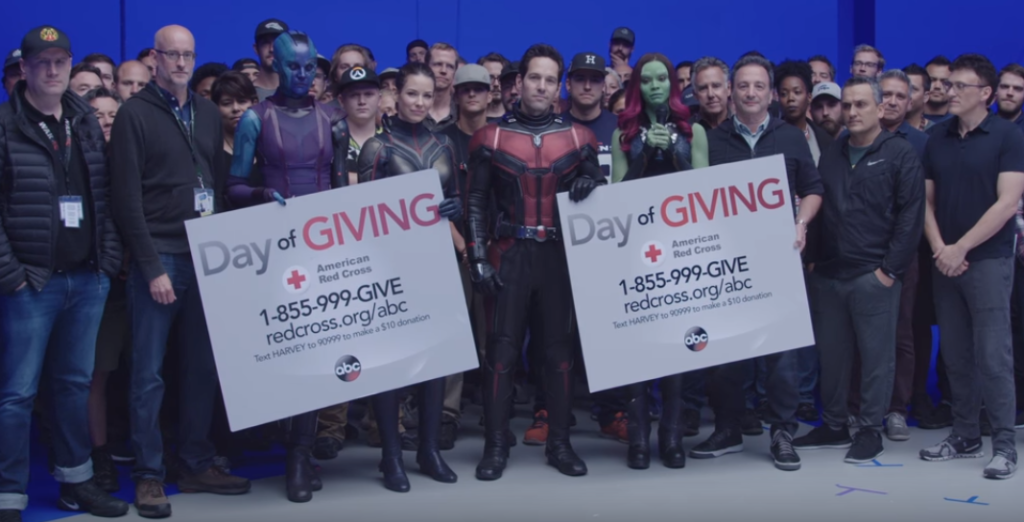 The video shows Paul Rudd standing in support of this great initiative that Marvel is taking. Rudd is actually standing in his new Ant-Man suit that we will surely see in Avengers 4 if not in Infinity War or Ant-Man and The Wasp. Here is the video that has the cast and crew promoting the Day of Giving movement.
Alongside Paul Rudd, we can see Evangeline Lilly standing in her new Wasp costume which was recently revealed and it looks really amazing. It is totally different from the one we saw at the end of the first Ant-Man movie. it seems that the suits shown in the first one was a prototype and this is the finished version as it is totally different in color as well as the patterns. The new one is mostly Black and Red while the old one was more Gold in color.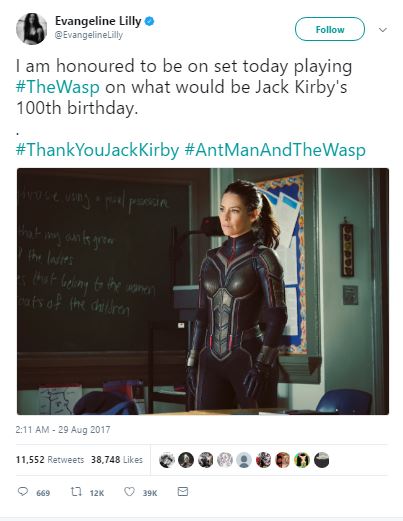 Avengers 4 is being directed by Joe and Anthony Russo. Much of the cast of Infinity War is expected to return including Robert Downey Jr., Chris Evans, Chris Hemsworth, Mark Ruffalo, Scarlett Johansson, Jeremy Renner, Paul Bettany, Elizabeth Olsen, Chris Pratt, Zoe Saldana, Dave Bautista, Bradley Cooper, and Vin Diesel as well as Pom Klementieff, Michael Rooker, Karen Gillan, Tom Holland, Sebastian Stan, Chadwick Boseman, Samuel L. Jackson, Tom Hiddleston, Benicio Del Toro and Josh Brolin.
Avengers: Infinity War hits theaters May 4, 2018, and will be followed by Ant-Man and the Wasp on July 6, 2018, and Avengers 4 on May 3, 2019. What do you think about the new suits of Ant-Man and the Wasp? did you like them? Tell us in the comments.
Don't Miss: 8 Villains Marvel Got Absolutely Right In The MCU