18 Amazing Images Of Season 7 Episode 3 Of Game Of thrones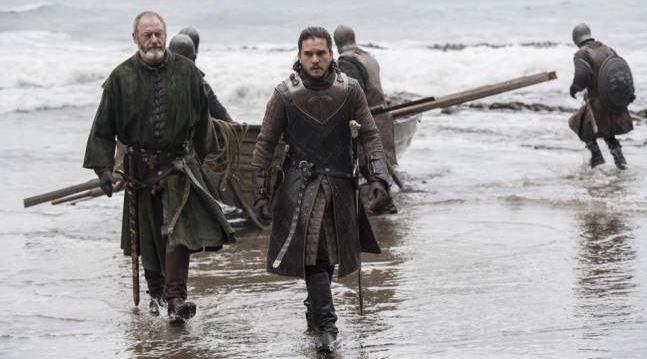 The episode 2 of Season 7 of Game of Thrones has completely nailed it. Now we all are waiting for the episode 3 and it is going to be the best one after all Jon Snow and Daenerys Targaryen is going to meet. Here're the amazing images released by HBO which gives the glimpse of the upcoming episode:
1. Jon Snow In Dragonstone
2. The Dragonstone3. Queen!
4. Lord Varys5. The Advice!
6. And The Perfect Look7. Dany!
8. Mother of Dargon9. Missandei10. Tyrion Lannister
11. Hand of Queen 12. The Entry13. Mystery!
14. Varys and Melisandre15. Sam16. Loyalty!
17. Grey Worm18. Sansa Stark and The Little Finger
So what's your opinion on the upcoming episode? Comment!!
Her belief lies in the power of elegant intentionality in this world filled with lurid colors.