Celebs
10 Famous Celebrities Who Appeared Almost Naked At RED CARPET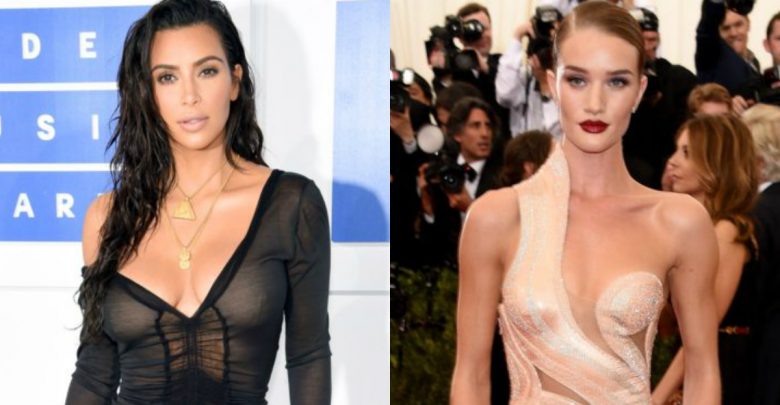 Celebrities are weird. Being an artist, in order to keep their fame-game going, they dress like "almost there". At award functions and ceremonies, they always shed their clothing layer and sometimes common decency. Especially when it is about making an appearance on Red Carpet, they transcend their boundaries and are not at all afraid of their personal limits. So today we bring you ten celebrities who appeared almost naked on Red Carpet.
Khloé Kardashian
Fully known as Khloé Alexandra Kardashian, she is a popular television personality, who is popularly known for her appearance in the reality television series 'Keeping Up with the Kardashians'.
Joan Smalls
Fully known as Joan Smalls Rodríguez, this Puerto Rican actress looked bombshell on a Red Carpet.

Kim Kardashian
Kim Kardashian is one of the hottest TV personalities who is famously known for her body and is often considered as a sex symbol.
Diana Kruger
Diana Kruger is famously known for her appearance as Helen in the epic war film Troy (2004). She is a famous German actress and a former model.

Ciara Princess Wilson
Ciara is one of the famous songwriters, singer and an actress, who shocked everyone during one of her Red Carpet appearances.
Rosie Alice Huntington-Whiteley
The English actress and model, Rosie Alice Huntington-Whiteley, is famously known for her fashion collaborations and she rose to fame after she worked for Victoria's Secret.

Bleona Qereti
Bleona Qereti is a famous Albanian singer who has worked with several music directors in the world.
Iggy Azalea
Iggy Azalea is a famous Australian rapper and singer who moved to the USA at the age of 16 to pursue her career in hip hop music.

Gwyneth Kate Paltrow
Gwyneth Kate Paltrow began her acting the thriller flick Seven (1995) and the period drama Emma (1996).
Anja Rubik
Anja Rubik is a model who started her career during her highs school days in Paris.