News
The Iron Man 3 Easter Egg You May Have Missed In The Spider-Man: Homecoming Trailer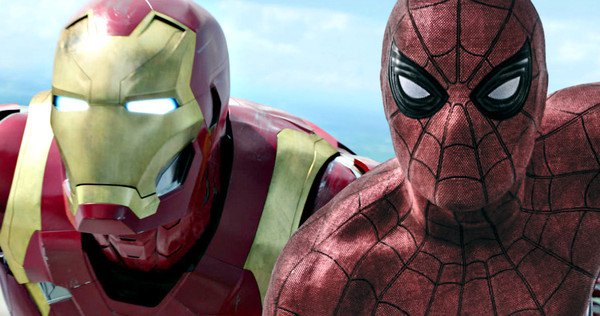 With the release of the Spider-Man: Homecoming trailer came a whole new bunch of information about what we should expect from the upcoming film. The presence of Tony Stark as the comedic piece of the entire trailer only warmed every Marvel fan's heart. But that was not the only piece of Iron Man that was present in the film. In fact, there was a major Iron Man 3 easter egg amongst the scenes of peter Parker hugging Tony stark and being lectured by him.
Twitter user @LetsRabbit pointed out that a piece of Iron Man 3 was a part of the upcoming movie. That object in question is a shirt. A T-shirt which Pepper Potts wore in Iron Man 3 before Marvel decided to ditch her and made her a faceless name. in Iron man 3, Potts wears a T-Shirt with a scientific pun , something the character was very equivalent to the character. The same shirt makes a cameo in Homecoming, this time on Peter Parker.
Now, what does this shirt entail? Does it mean that Tony stark misses Pepper so much that he gives Pepper's shirt to Peter? Or did Peter coincidentally buy the same shirt that Pepper wore? Was it a coincidence that both characters are big science lovers who are linked with Tony stark and his intense interest in their well-being?
Whatever the reason may be, it seems like Marvel may be pulling a fast one to draw more interest into the upcoming film. That being said, Peter Parker does receive an insane gift from Stark. It's not a t-shirt but a brand new Spidey suit with webbed wings- a throwback to Spider-Man's old suit from his earlier comics, but a fresh take for the MCU's Spider-Man. For now, it seems like Tony Stark and Peter Parker are set to become a dynamic duo who hopefully will be linked not just by a shirt.