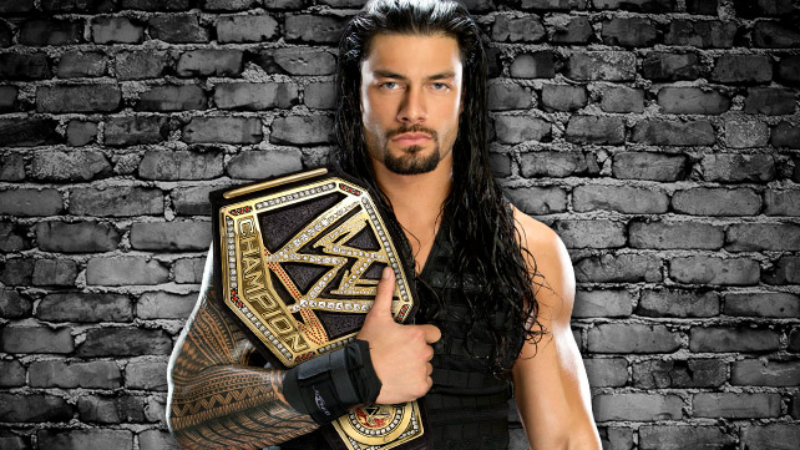 There are many interesting facts that you may not know about the Roman Reigns, this article will help you to find them out. There are many facts that will fascinate you or may leave you amazed. So read on this article to find out more about this WWE superstar.
He's From A Legendary Anoaʻi Family
He has some of the biggest WWE names like Yokozuna, Rikishi, The Rock, Afa, Umaga and many many other people in his family which are amazing to be born in. This explains why he's one of the best fighters.
 He Is The Rock's Cousin
The Rock us actually his cousin. So if you didn't know that they are cousins, you might be wondering that Roman and The Rock beat each other up in a match, yes that did happen, it's just for our entertainment.
 He's Actually Married And Has A Daughter Too
Yes, you've heard it right. Roman Reigns is married to Galina Becker. They got married at Castaway Cay, Bahamas and have a cute little daughter named Joelle Anoa'i.
 Wins and Loses
This one is somehow weird but it's true that Roman Reigns had won over 76% of his matches when he was in the Shield
He's The Youngest To Win "The Superstar Of The Year" Slammy
Roman Reigns was the youngest to win "The Superstar of the Year" for Slammy's. He had not been in the WWE for that long but he did win the Slammy Award which is amazing.
 His Dream Opponent Is The Rock
His dream opponent is The Rock and he wants to fight him at WrestleMania. It's probably because The Rock is the 'Great One'. He wants to show that he can actually beat him
 His Favorite Match Is The One Against The Wyatt Family
He admitted this when he was in 'The Shield'.
He Holds the Record for the Most Eliminations in a Single Royal Rumble Match
He had eliminated 12 wrestlers in a Royal Rumble Match breaking the earlier record of Kane with 11 eliminations in a match and has only been in two royal rumble matches as of now.
Roman Reigns has played in the NFL
He did not play for a humongous NFL team but he did play NFL and his team's name was Georgia Tech.