In the last episode of Talking Smack, Renee Young & Daniel Bryan were discussing Stephanie McMahon and Mick Foley accepting The Survivor Series challenge. Daniel Bryan said that he had expected them to accept it because of the sibling rivalry between Shane McMahon & Stephanie, but then he said that he felt of them "that they're somewhat cowardly."
Bryan joked that "Stephanie and Mick are somewhat cowardly at running their show," before he got serious. In order to prove his point he further adds that they don't rely strictly on their  RAW talent to sell their shows, rather they're bringing in people from the Attitude Era like Goldberg. He said that they do not need that on SmackDown Live because they believe in their stars.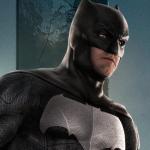 He's the General Manager and Sr. SEO Executive at QuirkyByte. A Tech and gadget enthusiast who loves experimenting with things and is always in a hunt for learning something new, something creative!