Celebs
Leonardo DiCaprio Went Shirtless On Beach With Girlfriend Nina Agdal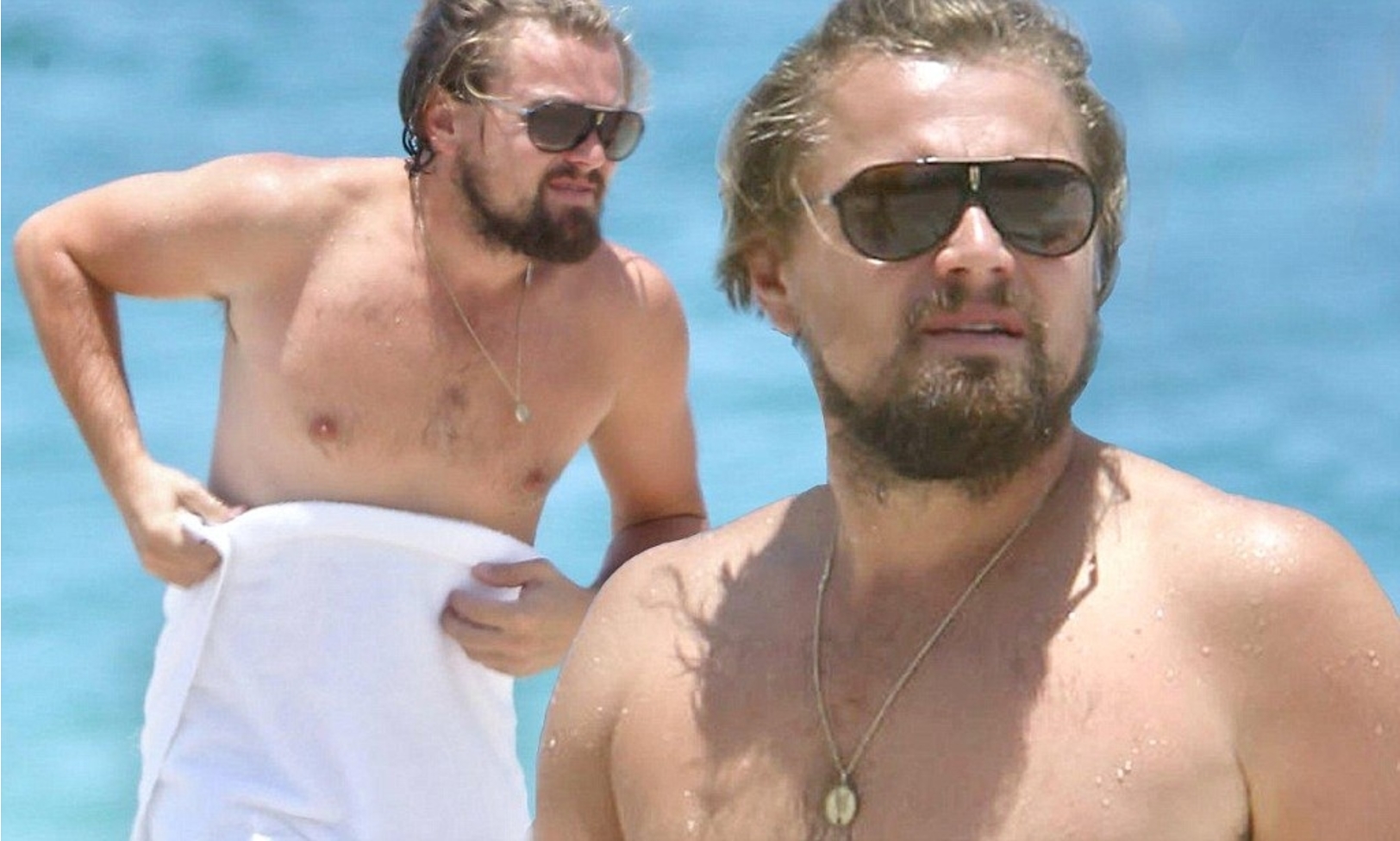 The 'Titanic' star Leonardo DiCaprio was spotted shirtless on a beach in Malibu, California with his friends and supermodel girlfriend Nina Agdal. He seemed happy and relaxed on the much-needed break from summer shooting.
The 41-year old actor was seen wearing a mirrored aviator with the french-cut beard and a baseball cap, keeping the low-profile image. Just in front of him, her Danish girlfriend was wearing a black tank with dark shades, with a high bun.
In February this year, the actor received an Academy Award for Best Actor after six nominations since 1993.
Dicaprio was earlier in a long-term relationship with Gisele Bundchen and Bar Refaeli. He has a long history of dating gorgeous models like English model Roxy Horner, SI swimsuit beauty Kelly Rohrbach, German model Toni Garrn, Dutch Victoria's Secret model Chelsey Weimar, Polish beauty Ela Kawalec, and model Erin Heatherton. In the meantime, Agdal was in a short-term relationship with Maroon 5's frontman Adam Levine. Earlier, British singer Max George was also dating her for one year.
Well, the seed of love between DiCaprio and Agdal sprouted in 2014 and caused rumors of their relationship when they were partying together in New York in June.
In a report by Daily Mail, the model's grandmother Lona confirmed that Agdal and DiCaprio are dating. Although, Lona said the family has yet to meet him.
'I can tell you that it is six years since they first met, and now the relationship apparently developed,' Lona said.
'We hope that he behaves towards her; otherwise, he will get me to deal with.' she added.
Last month, Agdal and DiCaprio were spotted kissing and getting cozy on the Malibu beach. Earlier this year he said that he didn't feel like rushing into tying knot.
"That time will come when that time comes," he Dicaprio.
"The truth is, you can't predict marriage. You can't plan it. It's just going to happen when it happens." he added.