Manchester United 1 – 2 Tottenham Hotspur
Old Trafford
January 01, 2014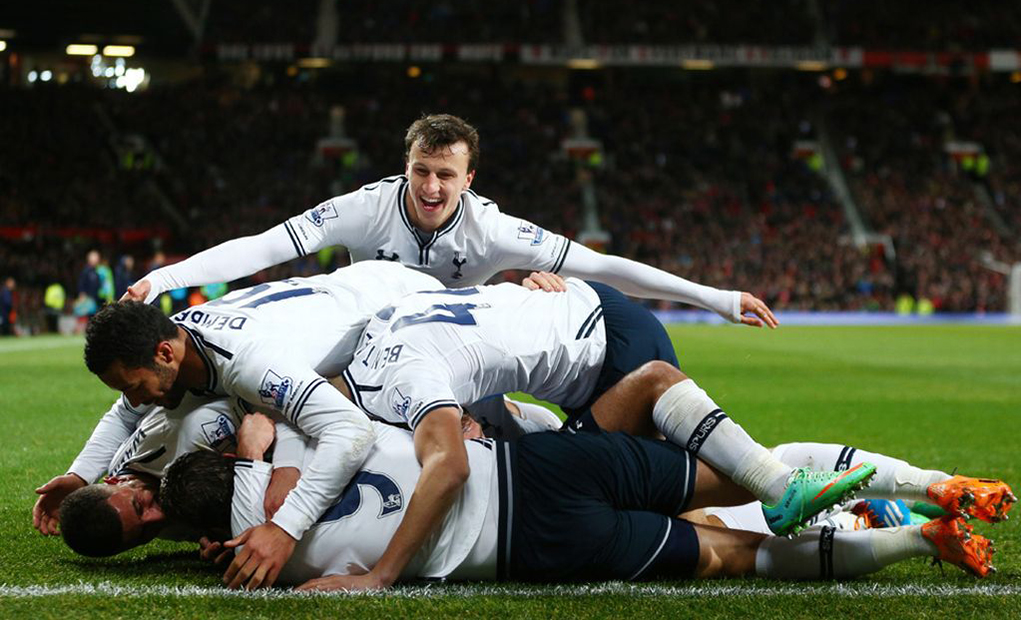 Starting the new year with a cracking fixture. Sir Alex had retired and Manchester United was struggling and this was the perfect opportunity for Spurs to pounce and take some points off the Red Devils. They had lost their star Gareth Bale but had made numerous, decent signings.
Manchester United fielded a side with most of the players under the age of 22. A young and energetic side against a new reformed Tottenham Hotspur. It was a closely contested game in which Spurs took the lead through Emmanuel Adebayor in the 34th minute.
Had Sir Alex been the manager, there would be hope around the stadium, but with David Moyes in the dugout now, everyone had doubts and there was growing concern inside Old Trafford as the teams went in at half-time, with Spurs leading 1-0.
No changes were made at half-time as Moyes showed belief in his starting eleven. Everything remained constant until the hour mark when United made two attack-minded substitutions. Shinji Kagawa and Javier Hernandez were thrown on and Chris Smalling and Michael Carrick were withdrawn.
The intentions were clear, United was going for it with everything they had. The defence, however, was left vulnerable and that was when Spurs took their chance and got what they wanted – The second goal through new signing Christian Eriksen in the 66th minute.
The impact of the all-out attack game plan of Manchester United came in the very next minute via Danny Welbeck. But it was a little too late. There were numerous attempts, but the second goal had put United down and even after scoring instantly, they were unable to score again.
Spurs bagged all three points in a season which saw them finish above Manchester United. United finished the season in a shocking and disappointing 7th place and Tottenham finished 6th.
His name is Oumar Aga, he is neither the fastest man alive nor was he stuck on a hellish island for five years only to return and save his city. He is merely a student of Pharmacy, residing in Pune, Maharashtra. He is involved in various social and extracurricular activities – Content writing being one of them. He is a part of the admins panel of Manchester United Fan Club Pune and an organiser for regular football meets and tournaments.