Tottenham Hotspur 3 – 5 Manchester United
White Hart Lane
September 29, 2001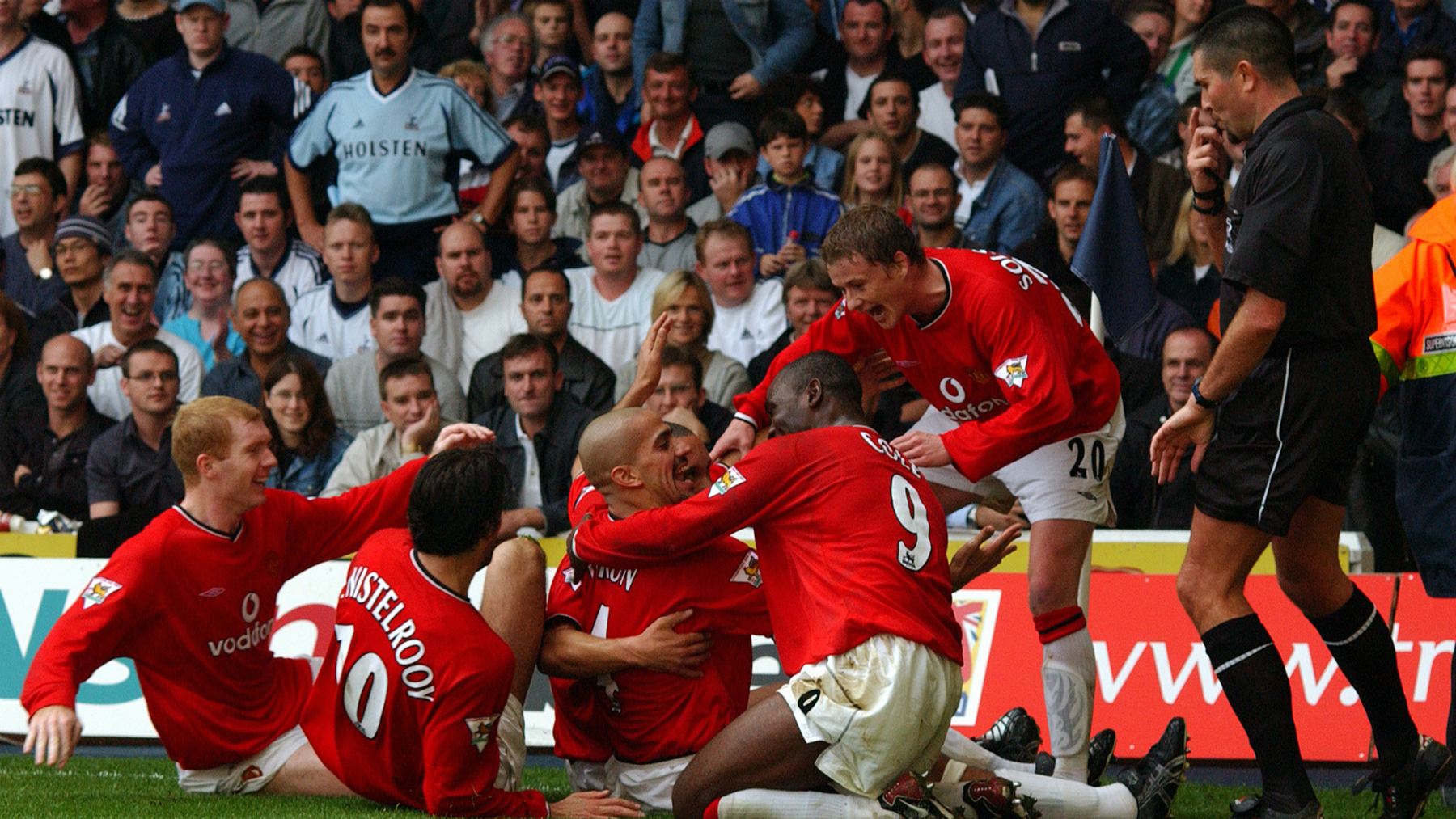 Manchester United went to White Hart Lane looking for retribution. Spurs had beaten Manchester United 3-1 during their last visit and Sir Alex was not looking to make it two losses in a row against Glenn Hoddle's Tottenham.
The 36,000 fans inside the stadium were about to witness one of the greatest matches of all time. Though it would be a major heartbreak for the majority inside the stadium. It took Tottenham 15 minutes to take the lead through debutant Dean Richards.
Before United could respond, Spurs doubled their lead on 10 minutes through Les Ferdinand. Ferguson wasted no time in changing things by putting on Ole Gunnar Solskjaer for Nicky Butt and turned the 442 into a 433.
But there were no stopping Spurs in the first half as they struck again as Christian Ziege scored just before the half-time whistle as Spurs went into the dressing room, happily, with a 3-0 lead. It already looked like it was game over for Manchester United.
But it's not over until it's over! After an apparent "hairdryer", United came out determined. A minute into the second half and Andy Cole pulled one back for the Red Devils. A much needed boost for Fergie's men.
12 minutes later, the deficit was down to one goal as Laurent Blanc netted United's second of the night and it was parity was restored as the prolific Ruud van Nistelrooy scored after 72 minutes. Shocking the majority inside White Hart Lane, Juan Sebastian Veron scored the fourth goal just 4 minutes after the equalizer.
Not only did United come back from 3 goals down to lead the game but they also made it a comfortable lead as David Beckham wrapped it up 3 minutes before the final whistle to give United an unexpected 3-5 win as the fans experienced one of the best comebacks in football history.
His name is Oumar Aga, he is neither the fastest man alive nor was he stuck on a hellish island for five years only to return and save his city. He is merely a student of Pharmacy, residing in Pune, Maharashtra. He is involved in various social and extracurricular activities – Content writing being one of them. He is a part of the admins panel of Manchester United Fan Club Pune and an organiser for regular football meets and tournaments.