Football
3 Liverpool Players Who Need to Start Tonight & Prove their Worth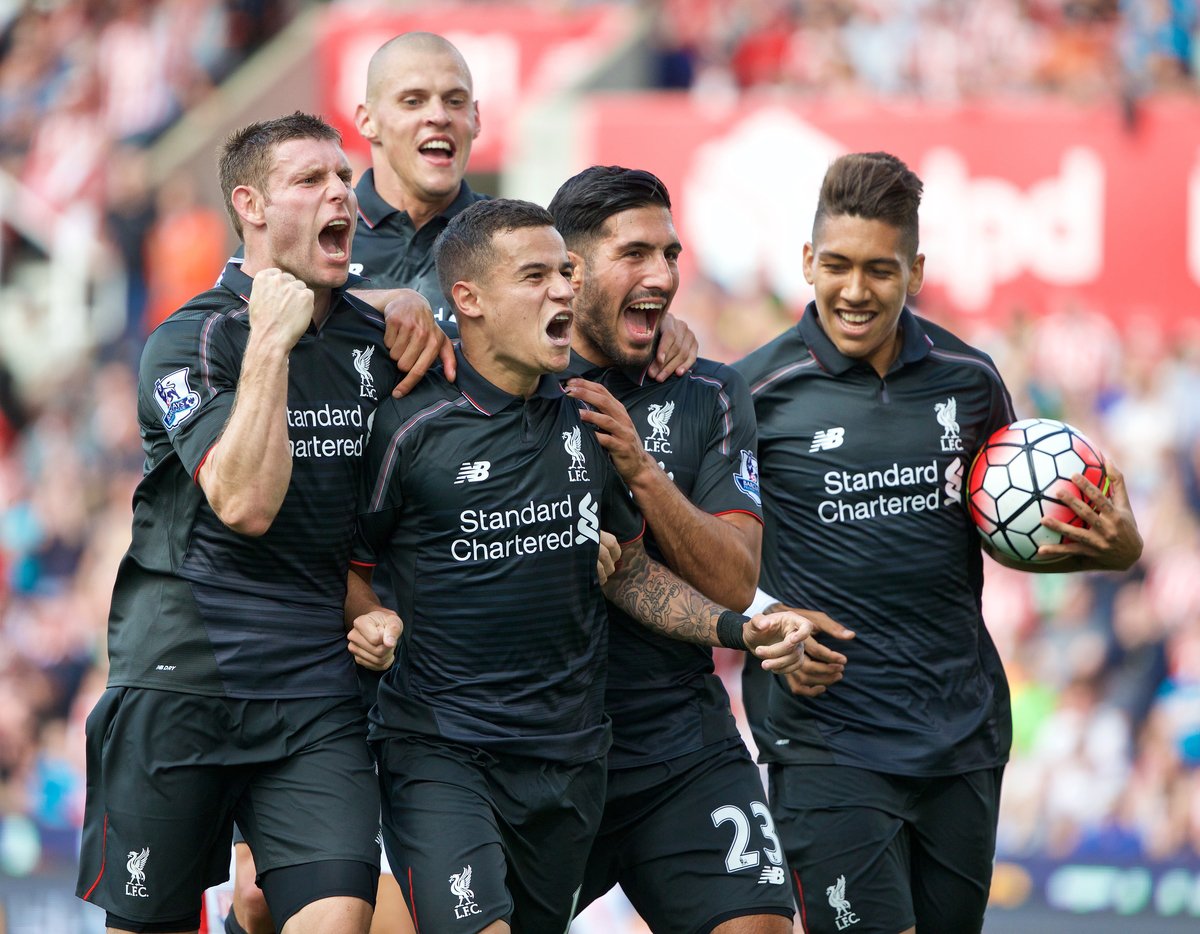 After last week's thrashing handed by Man Utd, LFC need to buck up big time & it's now or never. Finals are a long way to go, but Liverpool should take this competition seriously & prove their willingness to win some silverware for the supporters & themselves.
It's that game where some positions are up for grabs & there will be tinkering in the system. I'm going to give you 3 names that should start tonight & prove their worth to the manager.
It's been a month since the season started & Brendan Rodgers is still hellbent on proving Dejan Lovren's worth, or maybe justifying his £20m tag for which he was signed from Southampton.
Skrtel-Lovren pairing has failed badly when they were exposed, not once but twice against Man United & West Ham United. When Lovren touches the ball, you can easily identify anxious faces at Anfield thinking if he makes a blunder or mockery of himself which he successfully does 9 out of 10 times.
Rodgers told in the interview that Mamadou Sakho is in his plans & he wants him to sign a new contract as well. One can easily anticipate that Mamadou Sakho is going to start tonight & he needs to win over his manager. If there's one hoax which still lies, it's that Mama can't pass. He's the best CB that Liverpool got at the moment & it's baffling to see Brendan Rodgers' naivete of not starting him over Dejan Lovren. I hope this is the game where Mama Sakho proves his real worth & gets his nod in the upcoming games as well.
Alberto Moreno :
Talking of forgotten players at Anfield, Alberto Moreno's definitely one of them. After a season full of mixed performances, Moreno was still seen as Liverpool's first choice left-back.
A young guy named Joe Gomez was signed from Charlton Athletic from £3.5m in the summer window. No one knew that he'll regularly start for Liverpool. He's been a sensation & pure joy to watch. He conceded a soft penalty against Man Utd last week which showed his rawness. Meanwhile, Moreno comes as a substitute in the last 2-3 minutes in most matches. He's most probably going to start against Bordeaux. The thing with Moreno is that he's not a traditional left-back. He prefers to attack rather than defend.
He was seen out of position so many times last season which resulted into goals. But that was inevitable with a 3-5-2 formation, I guess. But it's time that he shows the manager that he can defend well & he can run riots in the attacking department. And the time is now.
Adam Lallana :
Signed for a hefty sum of £25m from Southampton, Adam Lallana had a difficult first season which was full of injuries. He had an impressive pre-season this time & started the first two EPL games. He suffered another injury after that. He's been declared fit for the game against Bordeaux & he may well come out with the captain's armband as Jordan Henderson's injured & James Milner is rested for this game.
There's been lot of talks about his real talent & that he's good enough to start for LFC. He's got individual brilliance & can dazzle The Kop upside down with his magical feet. But that happens once every 4-5 months when he's fully fit. He's got to be tougher & stronger than ever. He'll have to somehow avoid the minor injuries which he has control of. He's got to live up to fans expectations and his personal ambitions & there's no better chance than this. You've got to grab the chances with both hands when you're at Liverpool Football Club.