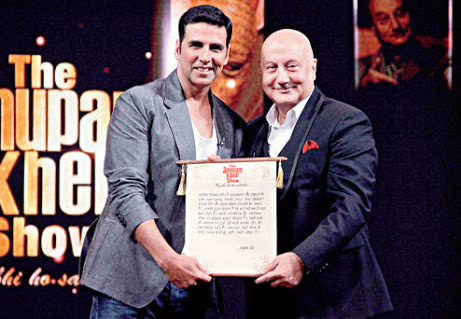 The captain of the show, the man himself is worth listening. An inspiring actor, the way he portrays the incidences of life is soothing. A complete entertainment package- he cracks jokes, he sings songs, he quotes some of the famous lines. The token of love that is gifted to the guest is written by the veteran himself. The show is motivating and inspiring talk show, it has walk past the gossip talk shows. There is a lot to learn from these stories and the success stories, looking at the stars from a different perspective.
"Dreams are the reflection of your desires" – quoted by Anupam Kher's father who motivated him. I was really moved by this quotation of the veteran and penned it down in my diary. I hope this show would motivate millions of viewers around the globe.
Reader, Travel blogger and a Budding writer. She lives with a dream of becoming a world renowned writer one day.